Live Camera Feed
Live Camera Feed so you can show what's going on.
Enrich your content with live footage
A live camera feed attracts attention. So linking camera images to your digital signage system offers unprecedented advantages.
In a sales environment, you make it clear to visitors that there are camera images for their safety. Even in a business environment, Live Camera Feed from Easyscreen can make the difference. For example, link offices with live images during an event and increase the engagement of your employees.
Nice bonus: surprise your visitors by welcoming them live with a camera image and a personal message as they arrive. The beauty is that you can make it as visual and important as you want. Use Live Camera Feed as a valuable addition to existing content or as an extra service for your customers. You are live! The possibilities are endless.
€ 14,50 per month
I want this!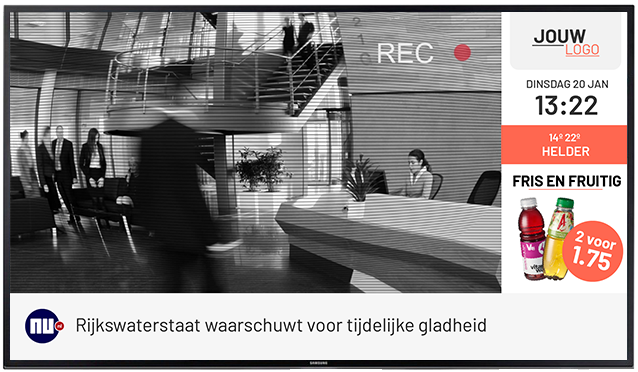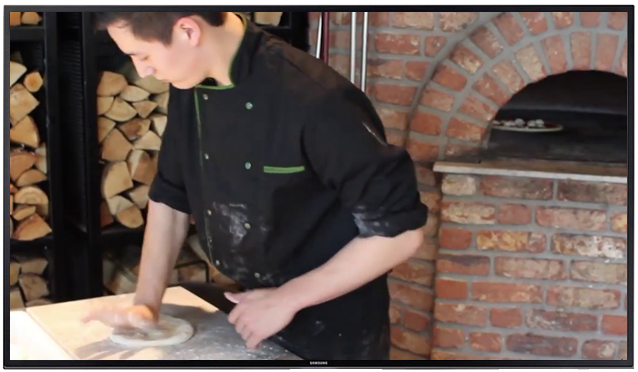 Full video
Show Live Camera Feed fullscreen. Do it continuously or only at certain times.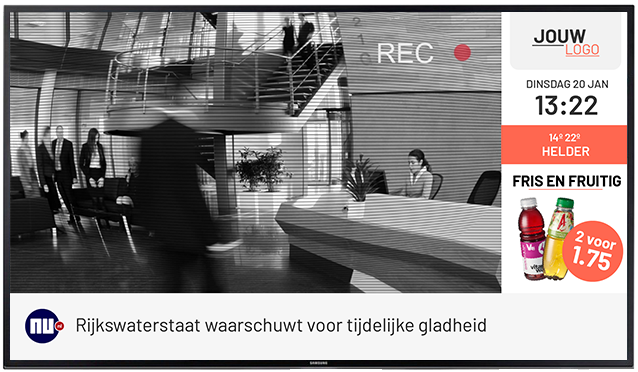 Screen region
Give your Live Camera Feed permanent onscreen space. If you have screen zones, you can choose to alternate your videos with live camera feed.
Realtime
Show live camera footage
Fast and easy
With Easyscreen linking between live images is a piece of cake.
Segment
The possibilities are endless. Suitable for all industries.
Design
Picture in picture
Hardware
Suitable for XMP 7300
Set-ups
Switch between zonal screen and full screen
RTSP stream
We receive the camera images of your location by means of an RTSP stream
Safety
Give your customers a sense of security by letting them know they are being filmed
"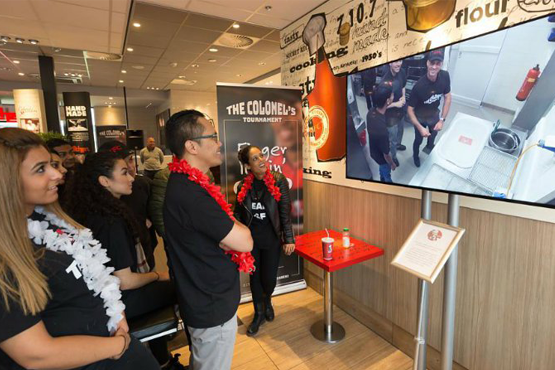 Personalise
We've developed this product with great care for its application and we are continuing to develop it further. Do you have any questions, desires, modifications and/or additions for this product? We are convinced we can make it suitable for your environment too, so just let us know what you need!
We are Live. Are you, too?
At this moment the Live Camera Feed works on different systems. Do you want to know if Live Camera Feed also works with your system? Please contact us.
Digital signage applications