The window of a store does not have to be traditional, it is best to be innovative and to attract the eyes of potential customers; so in this post we show you how to create an original window in a store to sell more.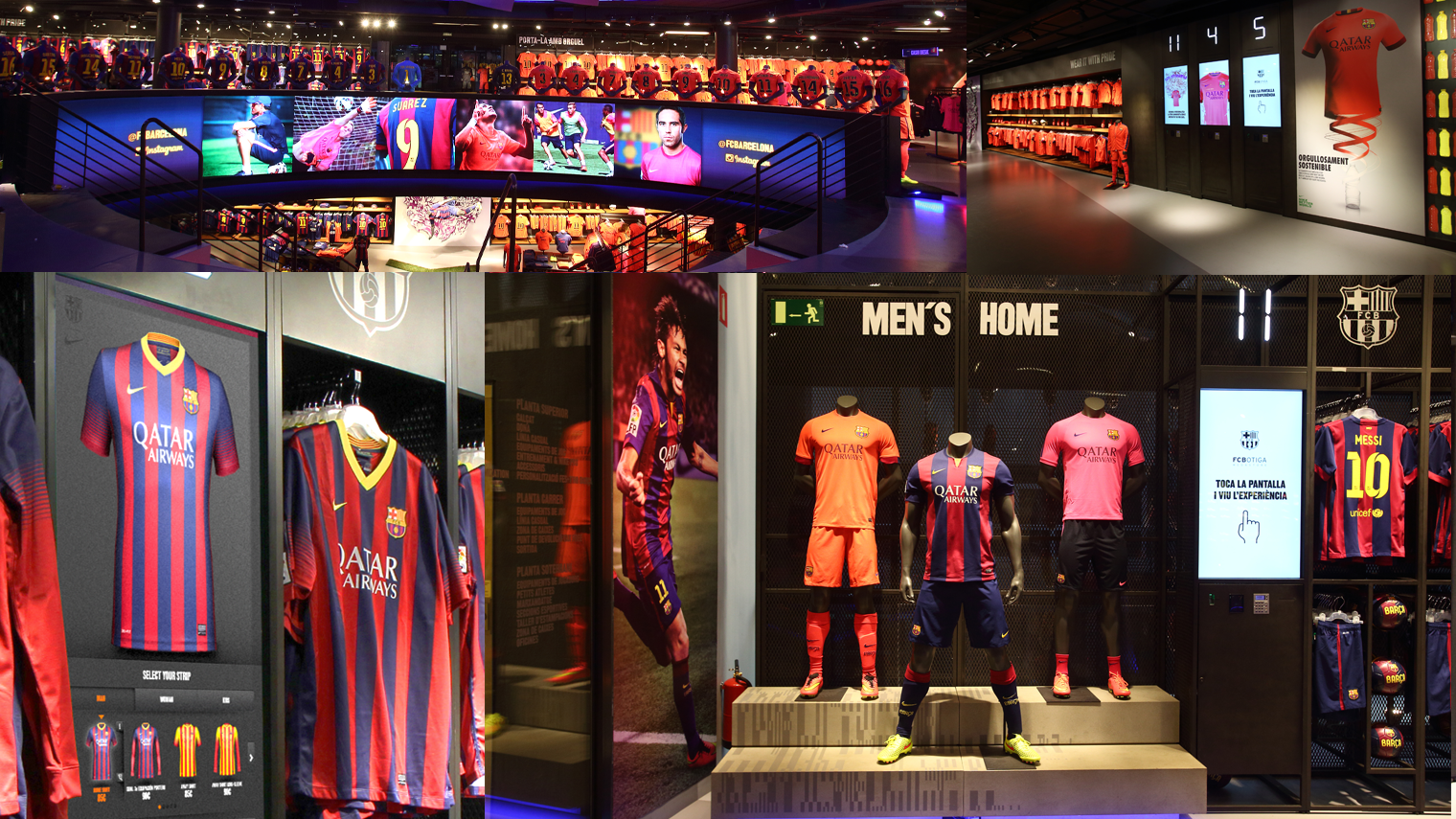 Use technology in your storefront
Digital Signage: Our Digital Signage system from as little as €25 per month can help you create a unique digital environment that will make you stand out from your competitors.
Implement the technology we offer along with Samsung Tizen . Thanks to this collaboration that we do from EasyScreen with

 

Samsung

, we can offer you solutions to make shop windows make more money, as it is a combination of our Digital Signage software with Samsung's professional  

indoor LED displays

.

It includes our digital player IAdea MBR 1100, it is the smallest and most compact multimedia player that will not take up space in your shop window because it is smaller than a hand. You can hide it behind your screens.
How to create unique store windows in a store
The store window is essential during the buying process of customers since it is thanks to it that passers-by decide to enter your business and buy your products. Below we show you different strategies that will help you increase your sales thanks to your shop window: 
Presentation

: several products are displayed in the showcase and the one you are most interested in is placed in the center.

Attraction

: it consists of capturing the customer's attention, so that he stops and looks at your products and, finally, enters your business.

Seasonal

: use the seasons to your advantage by setting the window according to the season; in addition, it is advisable to play with the colors of each season and mix your products with other decorative elements.

Promotional

: the most common is that it is used in sales and it is advisable not to keep it all the time, only at certain times, so as not to lose its effectiveness.

With your star product

: this showcase intends to sell a single item and, for this, the entire space is used. This display revolves around it and is inspired by the attributes and benefits it offers.

Conceptual

: it intends to show what you want to convey, the sensations that the brand wants to offer to its customers; therefore, the product often does not appear.
Original tricks for your shop window
Here are some tricks that can help you create the most original window displays in your store.
Adapt the composition to your available space: the place of the products is as important as what they say. A good idea is to install rails on the ceiling and/or floor that allow you to incorporate lighting systems in the window.
Type of object

: it is best to show odd objects, as they cause a greater visual impact. If you want to show glamour, it is best to focus more on the decoration than on the article; on the contrary, if you want to promote the price or a discount, you have to give more prominence to the product.

Color

: it is essential to differentiate yourself. The windows that use monochrome or few colors are usually more elegant and exclusive; on the other hand, the polychrome ones give a sense of originality, novelty and daring. It is also important to point out that shop windows with a maximum of 3 colors have more impact.

Lightning

:

light plays a fundamental role, both natural and artificial. The most advisable is that you bet on one that helps to recreate the atmosphere you want. For example, cold or blue lights are perfect for technological showcases; on the other hand, yellow or orange spotlights give a feeling of higher quality. In any case, LED digital showcases are a good choice since they are intact despite the direct incidence of sunlight or inclement weather

.
In short, if you want to create original windows for your store, it is best to take into account these tips and bet on one of the strategies that we have put at your disposal. In this way, you will surely succeed and you will attract your potential customers, which will increase your sales considerably.