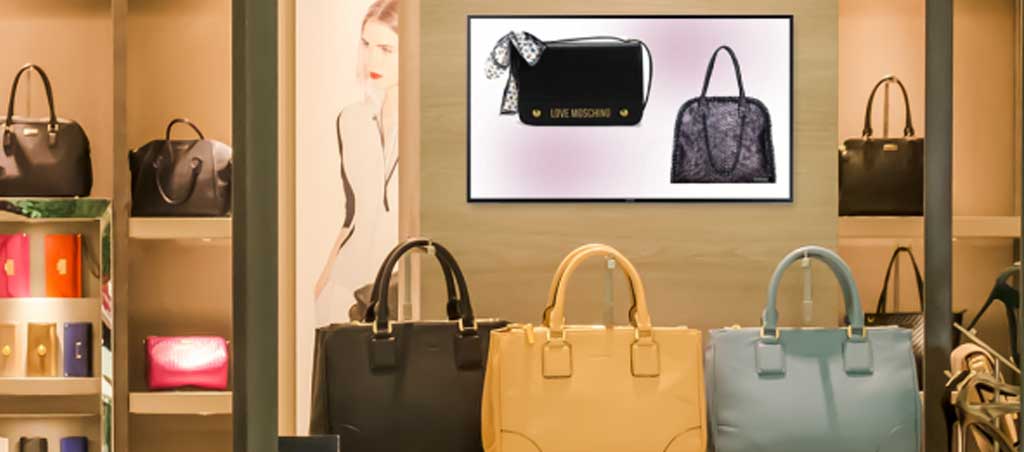 An information screen in your store is fun, but how do you make sure that you're generating extra sales opportunities and informing all your customers in a positive, pleasing way? An information digital signage screen above a desk, in your shop window, or your showroom has been proven to do exactly this – and can for your company, too. But with what level of success? In this article, we tell you exactly how you can yield maximum profits with digital signage. Digital signage effectiveness in retail stores is indisputable.
Shop Window TV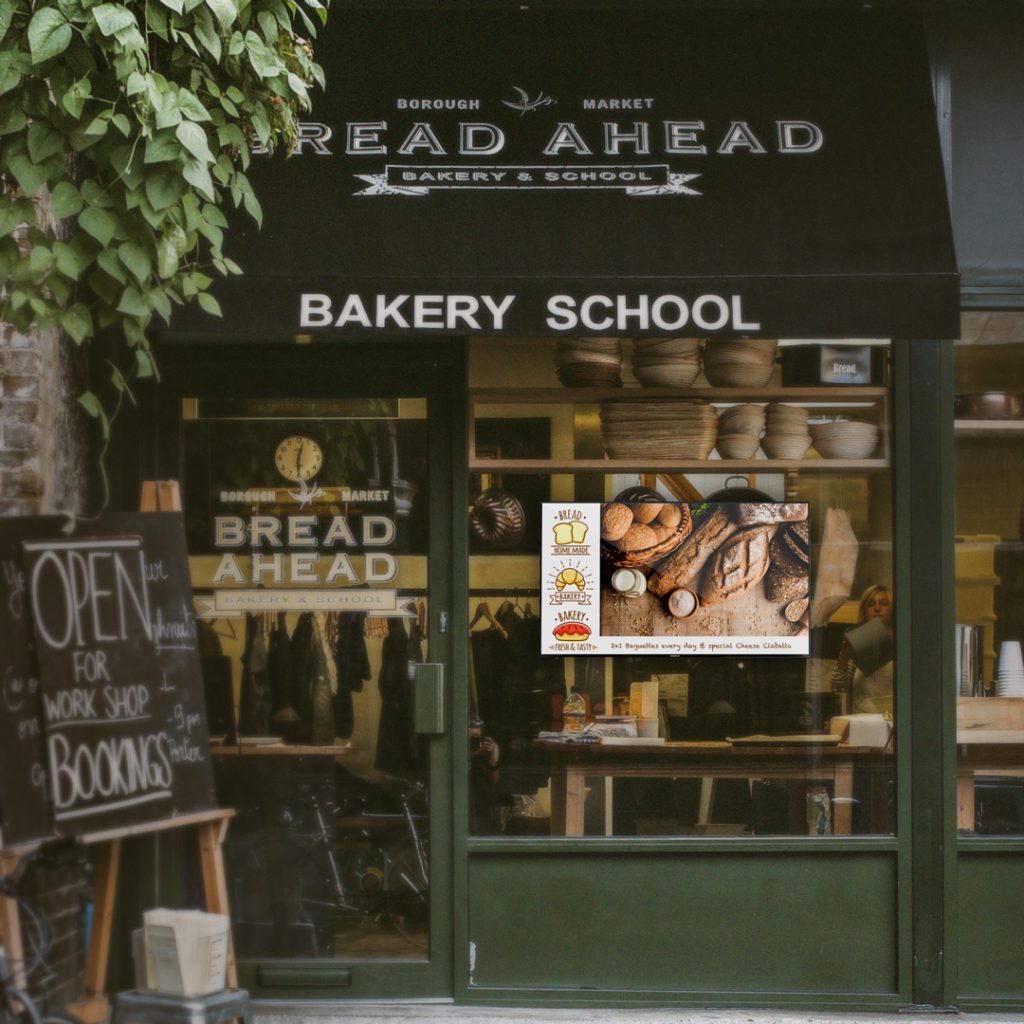 With an information screen, you can easily turn the shop window into an attention grabber. With a digital signage system and the right information, you give potential customers, who normally walk past your store, the perfect reason to walk in. How? Surprise them with relevant offers, product information, or make a powerful statement with inspiring videos about your service or product. With the help of Easyscreen, your digital signage will get your shop better competing for attention and ready to enter the fray.
A perfect shopping experience? Digital signage makes it possible.
If you want to inspire people, everything has to be right. Retail is about detail, so make sure that the content on your information screens looks great. With the right digital signage software, this is a piece of cake. Decide in advance exactly what you are going to say and then effectively implement it.
What can digital signage do for you? Increase sales? Ensure a better relationship with your audience? Generate traffic? Inform about your product range? It can do all of that and more. With a good content plan and the right software, you'll deliver a catchy story.
Point of sale and digital signage is a golden combination.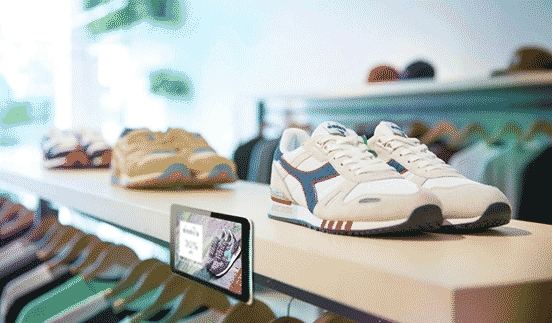 Of course, we don't need to tell you anything about the point of sale – you already know your stuff. But did you know that with small screens on your shelves you can give sales an extra boost? Place a video demonstration and more information next to your product. With Point of Sale TV (POS TV), you'll be right where the customers are analyzing, comparing, and deciding: on the shelf, by the products.
Children in the store? Give them distraction!
If you want to offer an optimal shopping experience, then you should pay attention to the little ones. Children are fun, but while shopping they can also be a huge distraction. The whining of kids is not particularly conducive to sales. With Kids TV you solve it. It'll you provide your store with a distraction for them. Through an information screen in a quiet place, you can treat the kids to a lively combination of TV programs, games, cartoons, and music. The children are happy, parents are happy, your store is happy!
Do more with your social media!
Link your social media accounts to your digital signage and allow your customers to enjoy your likes, shares, and thumbs up in real-time. With Social Media TV you can easily integrate all your social media channels such as YouTube, Facebook, Pinterest, and Instagram into your digital signage content. Through an automatic link, you are always able to show your newest posts on the screen. Inspire your customers. Have them post a photo with your specific hashtag and show their post on your screen.
Make your route a red carpet
The customer is king, so welcome them like royalty. Digital signage does it for you. With digital signage, you're able to tell your customers where they should be. For example, small information screens provide clear signage, large information screens at central locations provide an overview of the departments. Digital signage reinforces your storytelling. It's perfectly suited to tell your story and show off your brand. Give visitors something to see or read on the route through your building. Surprise them during the wait with fun facts or give them reasons why they should buy from you. We know from experience that people appreciate it – and that it works!
Never out of stock again!
Do not miss out on sales anymore. Link your online shop to your physical store via digital signage by simply showing your online availability and product range on touchscreens. Is a product in your store out of stock? Offer customers the opportunity to order online. From now on, you will no longer miss a sales opportunity.
Easyscreen: One-stop-shop Digital Signage Software

Here at Easyscreen, we are a one-stop-shop. So we can help you every step of the way. We can provide you with your digital signage displays and media players, but also much more. We supply you with our platform's content creation and management software and then take care of installation and maintenance.
Want to know more about digital signage? Read our full guide to digital signage
Free Digital Signage Software Demo
We are confident that your company will experience the benefits of digital signage with our software and help, just like our other customers across many industries already do. That's why we offer a free trial.