Planning to implement digital signage? Discover the painful mistakes others have made in the past. Laugh, shudder and share with your friends. Then, do us a favor… never make them yourself. As with all of our customers, we want you to be successful so you stick with digital signage. Read this article and make light work of any obstacles that may stand in your way. Here are six digital signage mistakes you'll never make.
Digital signage mistake 1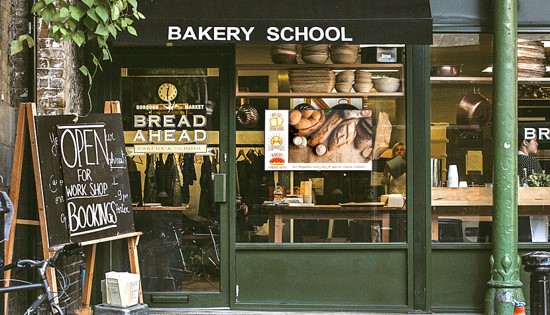 Curious hands and the wrong location.
A classic mistake. You spend a fortune on hardware, start running it, then comes the moment you discover that your screens are slowly melting because they're not resistant to the heat of your shop window. Or your media player slowly grinds to a halt under the moisture and dust found in your electric cupboard. Equally deadly are children's fingerprints. Curious fingers are lethal to your media player and disastrous for your cables. So make sure that everything is neatly concealed.
Digital signage mistake 2
Eye to eye at cruising altitude.
Digital signage is all about seeing and being seen. So treat your screen like the Mona Lisa: hang it at painting height. Choose a central location where everyone can see and admire it. It sounds simple, but don't then end up putting a screen at the correct viewing height only for it to be hidden behind a pile of old boxes. When you place your screens carefully, you also ensure you achieve the maximum reach. Do you want to use digital signage in a crowded place? Then don't mess around with screens but instead choose to install a video wall. The size and clarity alone will attract attention. It generates a big impact – and impact equals stopping power. In short, think before you place a screen.
Digital signage mistake 3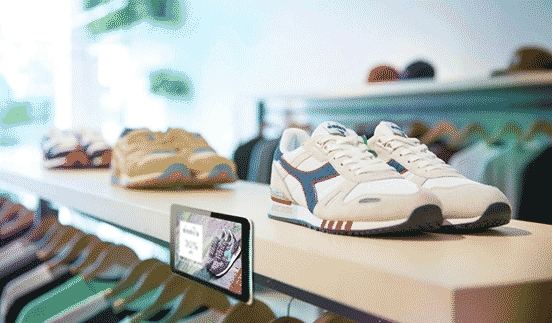 Content that no one is waiting for.
This is a killer: wrong content, wrong place, wrong time. It's like telling vegetarians about your pork sausages. It's the same with digital signage: if your story isn't relevant to your audience, then nothing happens. Not now, not ever. Good content is communicating in a way your target audience finds interesting. You can see that with digital signage. Make a plan and make sure that it meets the needs of your audience.
Digital signage mistake 4

A program that doesn't run
Digital signage provides you with a powerful medium in the palm of your hand. With the right software, you can put together a really good program in no time at all. You'd think that you can't go wrong, yet we all too often see playlists that really don't work. A total waste and totally unnecessary if you pay attention to the following points when you put a program together:
Less is more.




Keep it short. Provide clarity. Do not overfill your program with information.

Keep it simple




Provide a logical relationship between information and entertainment.

Keep it relevant




Widgets are very useful. Think carefully about what you want to use them for. News about wars and disasters, for example, may not be conducive to the atmosphere you want to create.

Make it logical




The order of your playlist is also important. Check whether the fragments follow logically.

Think about your audience




Visit your audience to explain how you can solve a problem or how you can serve customers.

Think about the time




Don't make your program longer than the average time your audience spends at the location.
Digital signage mistake 5
Promoting your image: how to do it.
The screens are filled but your corporate image is losing traction… Without branding your digital signage, you are throwing money away. This is deadly for your carefully built image and unnecessary. Especially when you use this list:
Use one fixed style and look, for all your communications, including your digital signage content. Work with templates, when your content fits with your corporate identity, you make a good impression on your audience.

Your digital signage supplier can ensure that your digital signage content is branded throughout with your corporate identity. With a template based on the corporate identity you only have to add the correct text and any photos.
Digital signage mistake 6
Out of date content littering your screens:
You start, it's going great, then new priorities arise. The focus shifts and you're busy doing something different. A year down the road you discover that you've been broadcasting a test image for the last two months all over your carefully placed digital signage screens. It's pretty bad and unnecessary. At the start of a digital signage solution, lots of attention is paid to the system, the screens, and the software. In the beginning, as you'd expect, everybody is paying lots of attention because it's fun and new. Then, as time passes the attention diminishes. As a result, at a certain point, your information is completely outdated. You also have to deal with disappointed customers. Especially when you display a campaign that has already ended.
Avoid the mistakes, invest in a good product.



So far we've discussed the mistakes. But do you have to keep on top of your digital signage continuously? No. Attention is everything, but you can also overdo it. Choose the right software and make the most of your opportunity, some widgets and links will help you. They ensure that your content is up-to-date. Of course you have to check your content regularly and update it whenever necessary, but they save a lot of work and also allow you to program in advance. This way you can create and program your entire promotion or event calendar ahead of time. Tip: make someone responsible for the digital signage system within your company.
Get off to a flying start with ten top tips!



Would you like to know more about how to prevent errors with digital signage? How to start well or make your current digital signage even better? Specially made for you and anyone else who doesn't want to make mistakes, we have developed a handy leaflet with our 10 golden tips for the ideal program!
Easyscreen: One-stop-shop Digital Signage Software

Here at Easyscreen, we are a one-stop-shop. So we can help you every step of the way. We can provide you with your digital signage displays and media players, but also much more. We supply you with our platform's content creation and management software and then take care of installation and maintenance.
Want to know more about digital signage? Read our full guide to digital signage
Free Digital Signage Software Demo
We are confident that your company will experience the benefits of digital signage, just like our other customers across many industries already do.