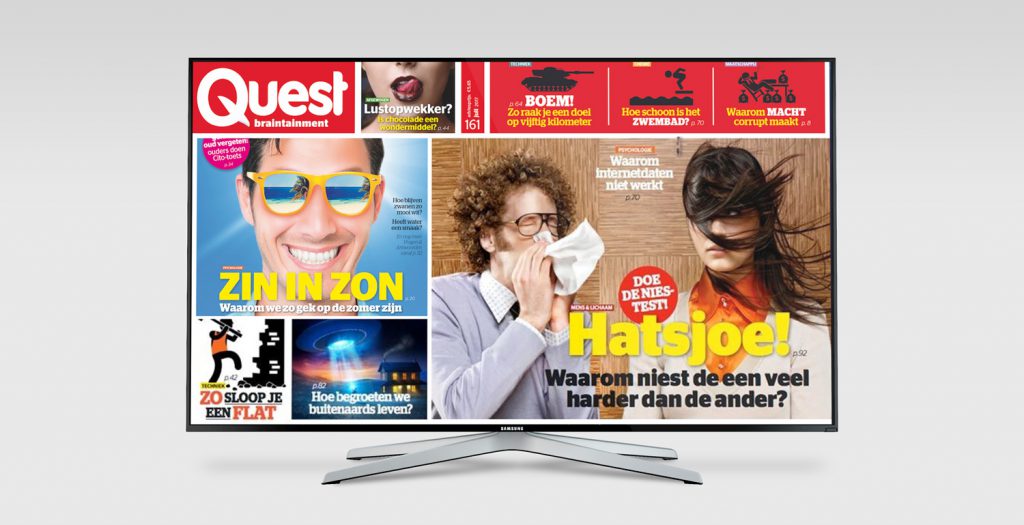 Did you know that Quest Magazine also has videos? It's called Quest Braintainment. Quest is fun and you also get a lot out of it. We love this at Easyscreen. That is why we welcomed the opportunity for exclusive cooperation.
From now on, our customers can also add short animation videos and tests from Quest free of charge. Intriguing questions with a scientifically substantiated answer.
And yes, we post new videos and tests monthly with fresh facts.
So we make everyone wiser, in a fun way.
Easyscreen: One-stop-shop Digital Signage Software

Here at Easyscreen, we are a one-stop-shop. So we can help you every step of the way. We can provide you with your digital signage displays and media players, but also much more. We supply you with our platform's content creation and management software and then take care of installation and maintenance.
Want to know more about digital signage? Read our full guide to digital signage
Free Digital Signage Software Demo
We are confident that your company will experience the benefits of digital signage with our software and help, just like our other customers across many industries already do. That's why we offer a free trial.