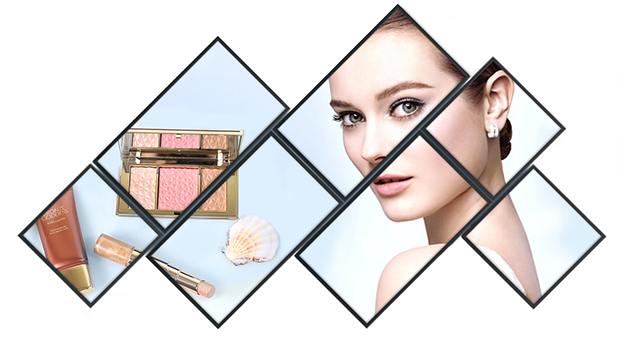 Get the most out of your linked displays
Video walls can be small or big, made up of 2 displays or even 30. The type of video wall you choose depends entirely on what you are aiming to achieve with your digital signage. Maybe you want to attract the attention of people walking past your shop window. Or maybe you want to turn a simple concert visit into a sensational experience.
What is a video wall?
A video wall consists of two or more linked digital signage displays that together convey one image. Only one of the screens is connected to the media player. Regarding the shape of the video wall, rectangles are the most common. But a flower is also possible. Or a windmill. Or a wall of 360 degrees – as long as it reinforces your audiovisual message. No matter the shape, a video wall effectively communicates. You'll reach groups instead of individuals and get their attention from a greater distance.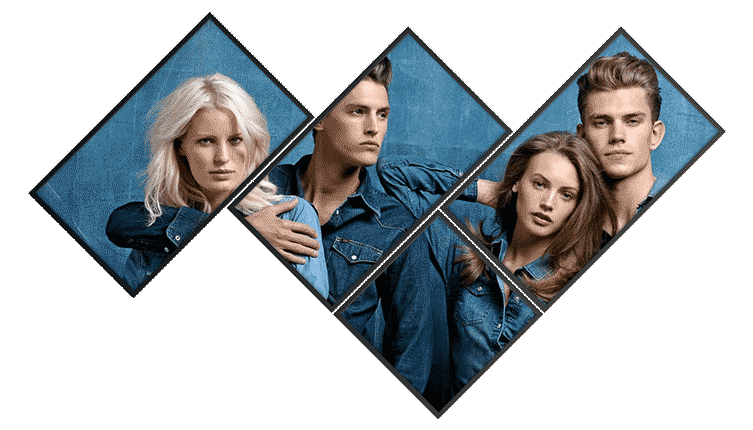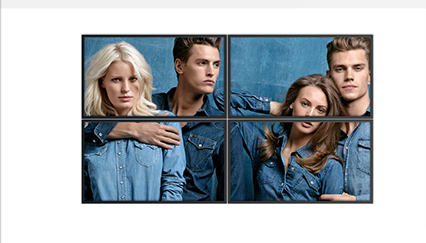 How to install your video wall
You can build your video wall yourself if you have the right people. But our experience tells us that there are quite a lot of hooks and eyes needed for these jobs. That's why we are happy to help you install all of your hardware. This way you don't have to worry about terms like SOC, daisy chain, and bezel. We arrange it all for you, including conducting consultations with interior designers, brackets, alignment, calibration. We'll also install cooling systems for extremely clear screens and take care of dust removal.
Creating content for video walls
You can create lots of content for video walls thanks to our leading narrowcasting platform. Connected displays require more advanced control than a single display, but our software is simple and fun to work with, so your experience will be just as good as with single displays. It's understandable from start to finish and you can use it to create programs that will certainly impress your audience.
Want to find out more about digital signage video walls?
Are you already imagining your new video wall in front of you? In your store, meeting room or reception? Call us to make an appointment to find out more. There is no better way to get an offer to start this exciting opportunity.
Easyscreen: One-stop-shop Narrowcasting Software

Here at Easyscreen, we are a one-stop-shop. So we can help you every step of the way. We can provide you with your digital signage displays and media players, but also much more. We supply you with our platform's content creation and management software and then take care of installation and maintenance.
Want to know more about digital signage? Read our full guide to digital signage
Free Digital Signage Software Demo
We are confident that your company will experience the benefits of digital signage with our software and help, just like our other customers across many industries already do. That's why we offer a free trial.