Engaged employees make the difference!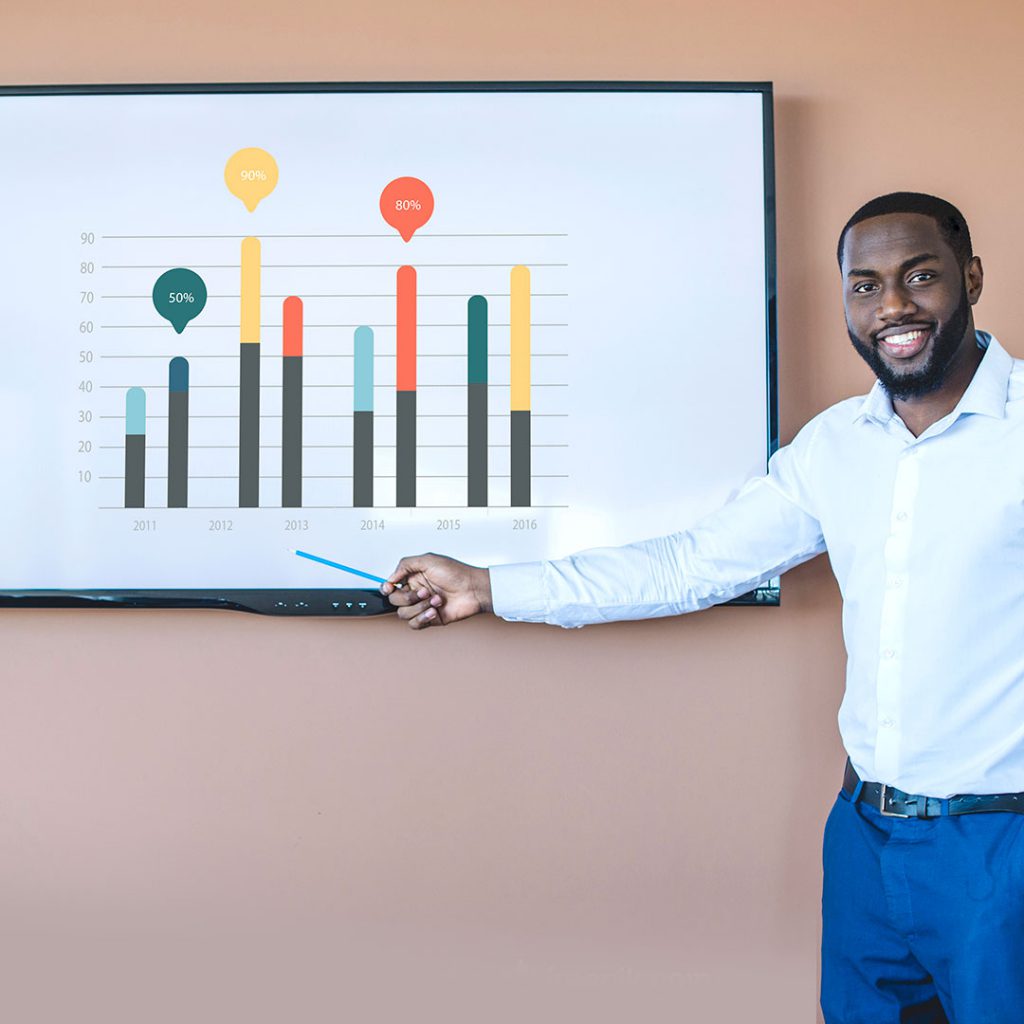 At first glance, nothing is wrong. Your employees do what they have to do, they are on time, do their thing and clock in their hours. Here's a wake-up call… they have much more to offer! That resignation of your employees equates to an outright expense. Uninterested employees cost money, are less productive and potentially disastrous for your reputation. Engage employees at your company by using digital signage.
Customer experience? 87% of your employees don't care about it
Research has shown that only 13% of employees are engaged with the company they work for. That means that 87% of your employees don't care about what is going on in your company. Let alone what your customers think. They don't complain, just do their tasks. But this resignation is disastrous for your organisation and reputation. Understandably, you want to know how to re-engage your employees.
Do genuinely engaged employees still exist?
The most efficient way to turn the tide is to inform people. Committed employees like to hear how the company is doing. Employees who are well informed of business activities state that they feel more involved with the organization. The numbers don't lie. Companies with highly engaged employees enjoy 20% higher sales and 10% higher customer satisfaction scores. Internal communication via digital signage can play an important role in achieving this.
Digital signage: the way to engage people in your company.
Digital signage is a perfect, efficient way to genuinely involve people in your company. It is less laborious than the obligatory monthly drink and is more current than the umpteenth newsletter. With digital signage, you can inform your people about what is going on in your company. You decide what is shared and can quickly respond to events. With a few screens or an information column positioned in a strategic location, you ensure reach. With the right content, you demonstrate how much you care about your people.

Easyscreen: One-stop-shop Digital Signage Software

Here at Easyscreen, we are a one-stop-shop. So we can help you every step of the way. We can provide you with your digital signage displays and media players, but also much more. We supply you with our platform's content creation and management software and then take care of installation and maintenance.
Want to know more about digital signage? Read our full guide to digital signage
Free Digital Signage Software Demo
We are confident that your company will experience the benefits of digital signage, just like our other customers across many industries already do.