Indoor LED screens are the most effective advertising media. In this post, we show you what it is, what benefits it offers, and how to install this signage method.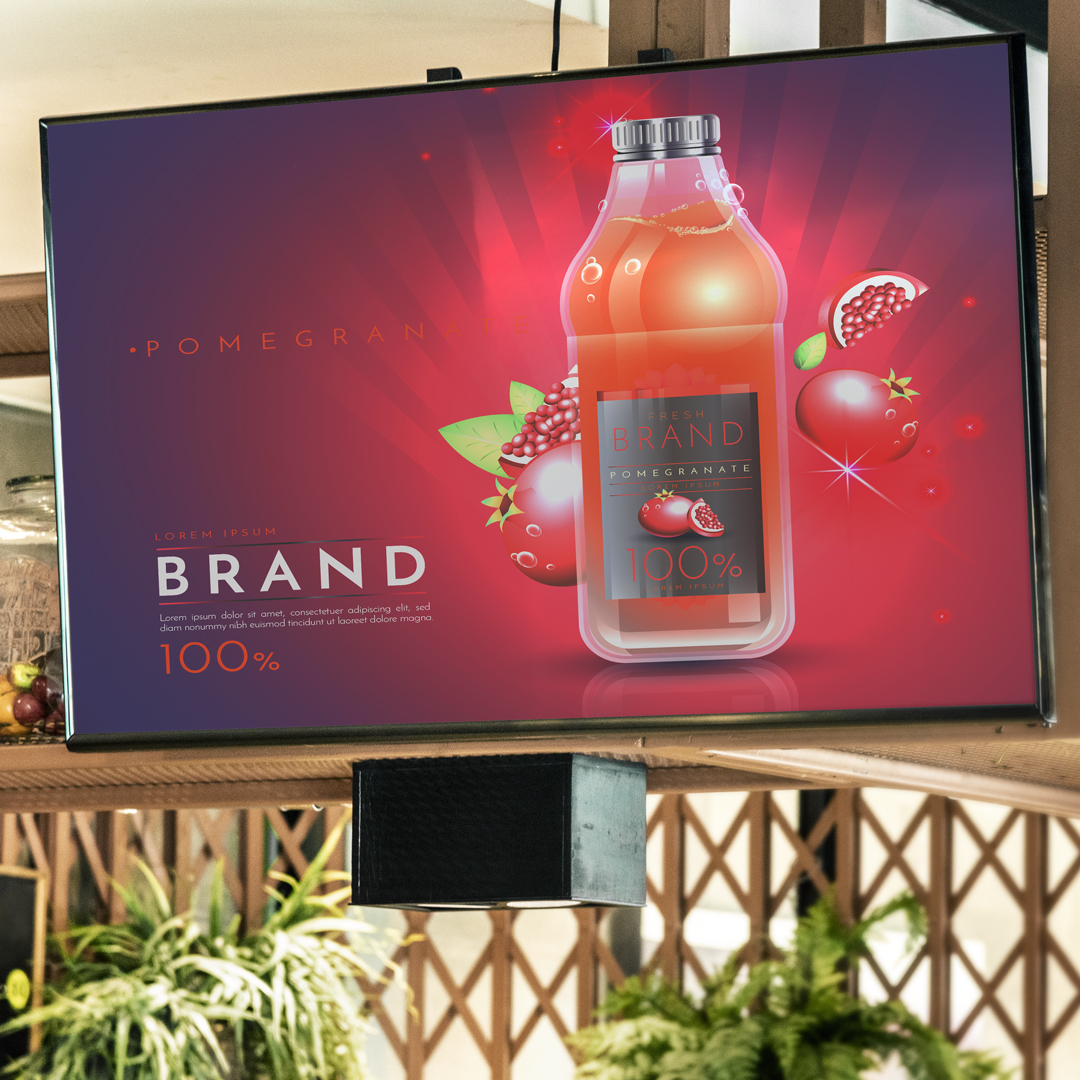 What are indoor LED displays?
Digital Signage is a method of advertising that uses digital displays to provide dynamic signage and communication. The most common is to find indoor LED screens that use new technologies to cover any new marketing strategy.
One of the main characteristics of this advertising method is that it is composed of advertising LED screens. In the case of indoor digital advertising, it is a single LED screen that can be of various sizes; giant screens can also be joined together to form a video wall. The most common for businesses is the use of players that are managed from a Digital Signage software, designed for digital content management, and allow the creation and distribution of advertising presentations in stores. 
In any case, it is essential to keep in mind that the message is intended to be the center of attention and must encourage users to continue paying attention. Therefore, digital advertising is dynamic and original. It must also be consistent with the outdoor advertising you are projecting.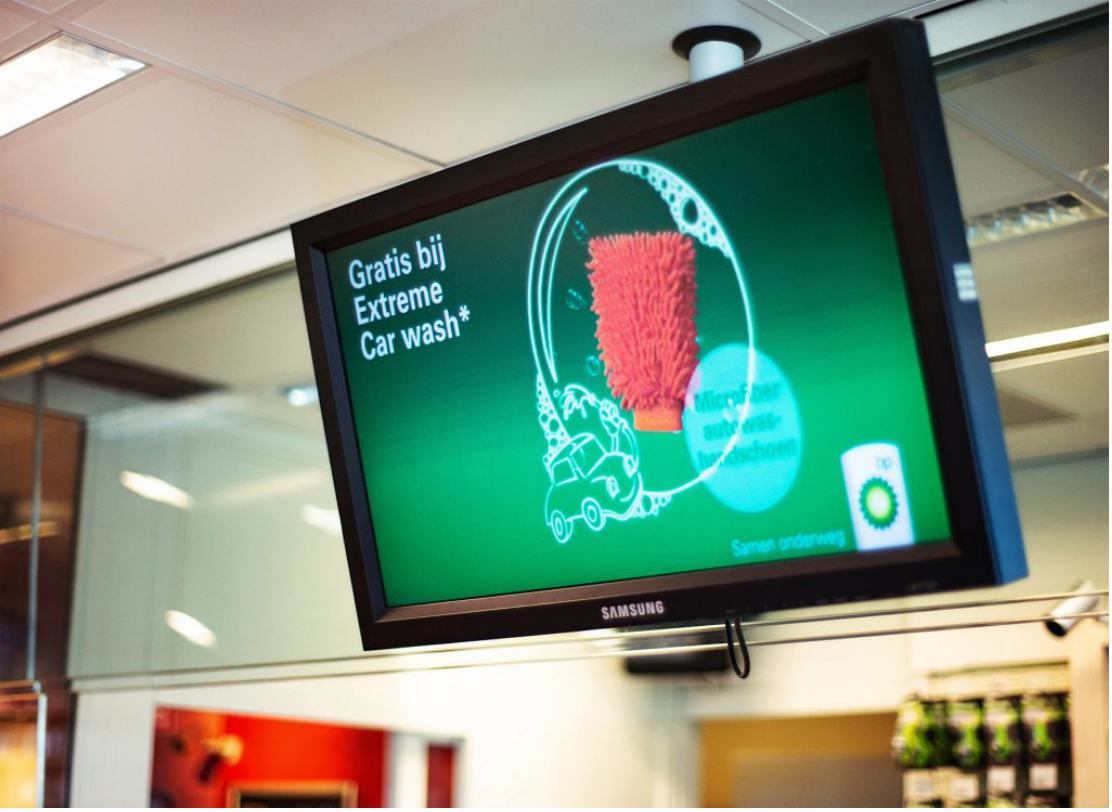 Aspects to take into account when buying LED screens for indoor use
When opting for the installation of a screen with LED lighting for the interior of the business, you must consider several factors that will help you achieve the best results:
Digital Signage software

: this content management system is installed on a server and can be accessed through an online browser. In addition, it is agile and easy to use to ensure optimal results.

Players

:

Indoor LED advertising screens are responsible for delivering advertising to users. These players have to deliver the content smoothly, with videos or soft animations. In addition, they can be used 24 hours a day, 365 days a year, and therefore must be stable. At EasyScreen, we use the

 

IAdea MBR 1100 player.

Content: You can create your digital content for your indoor screens. The presentations must be of quality and, for this, it is essential to perform an analysis that allows you to know the needs of your users. If not, it is most likely that your marketing strategy will not interest the audience. The most advisable thing to do is to bet on an impactful, varied, and eye-catching message

.
Benefits of EasyScreen's Indoor LED Displays
Indoor LED display screens are made with LED tubes, are modular and full color for use in any retail interior regardless of lighting and layout. They are manufactured with the highest quality LED components, which offer amazing brightness, contrast, and color reproduction. Indoor LED displays to offer superior image quality, thanks to intelligent and proactive LED tiles, and are easy to install and maintain. 
Here are some of the main advantages of opting for indoor LED screens in your business:
Easy management

: indoor LED screens for Digital Signage can be controlled through simple and intuitive software, which allows the management of different screens, even if they are located in other countries

.

Remote advertising: facilitates the reproduction of your digital content creation strategy from any device; it also ensures dynamism and serves as entertainment for those businesses where queues are often long and boring.
Savings

: although the initial investment may involve a greater outlay than printing, it will quickly be amortized. Digital Signage is cheaper than you think.

Measuring results

: another advantage of digital signage is that it allows you to check the interaction between customers and the brand. There are sensors to see the user's focal point and to install the information you want there.

Decision: Digital Signage helps

decide the content you want to display and make planning depending on the day, time or week; it also ensures the transmission of offers in real-time.

Image

: indoor LED screens offer a transparent, adapted, and modern image of the business, which shows important information and attracts the audience at a given time.

Information storage

: according to different studies, 90% of users retain better the messages they have seen on screens; in addition, different analyses have ensured that digital signage helps to increase the turnover of companies by up to 30%.
Why should you buy an indoor LED display?
The main goal of most companies is to attract many customers while remaining relevant in the minds of potential customers by linking their names with the service they offer. To succeed, companies must have a quality product or service and a strong identity, which outshines competitors.
The best way to create a strong business presence, which can be ingrained in people's minds, is through advertising.
Indoor LED displays can become the best tool for your advertising strategy, as they can become an impressive element inside your store. LED displays are quite versatile and can be easily relocated anywhere. They are a great investment for advertising, promotional and decorative purposes.
Most important market sectors in need of indoor LED displays
Do you want to use Digital Signage in your business? Here we show you the most common spaces in which usually is installed both a single screen and a giant indoor LED screen:
They allow you to have a brighter showcase and, having a large size, guarantee a great visual impact Similarly, indoor LED screens serve to attract the attention of customers and replace conventional televisions. This type of Digital Signage is very common in stores, restaurants, hotels, shopping malls, museums, and airports:
In stores, sports centers and nightclubs
Indoor LED screens are very common in stores, as they increase the visibility of the business with images and videos.
In restaurants and hotels
Another sector that also uses Digital Signage is the hospitality industry; its main function is to speed up orders and achieve greater customer autonomy.
In shopping malls, museums and airports
The function of these indoor LED screens is to improve the transit of people in large areas; in addition, they serve as information points and help to know where are the places to which users want to go.
How to install indoor LED screens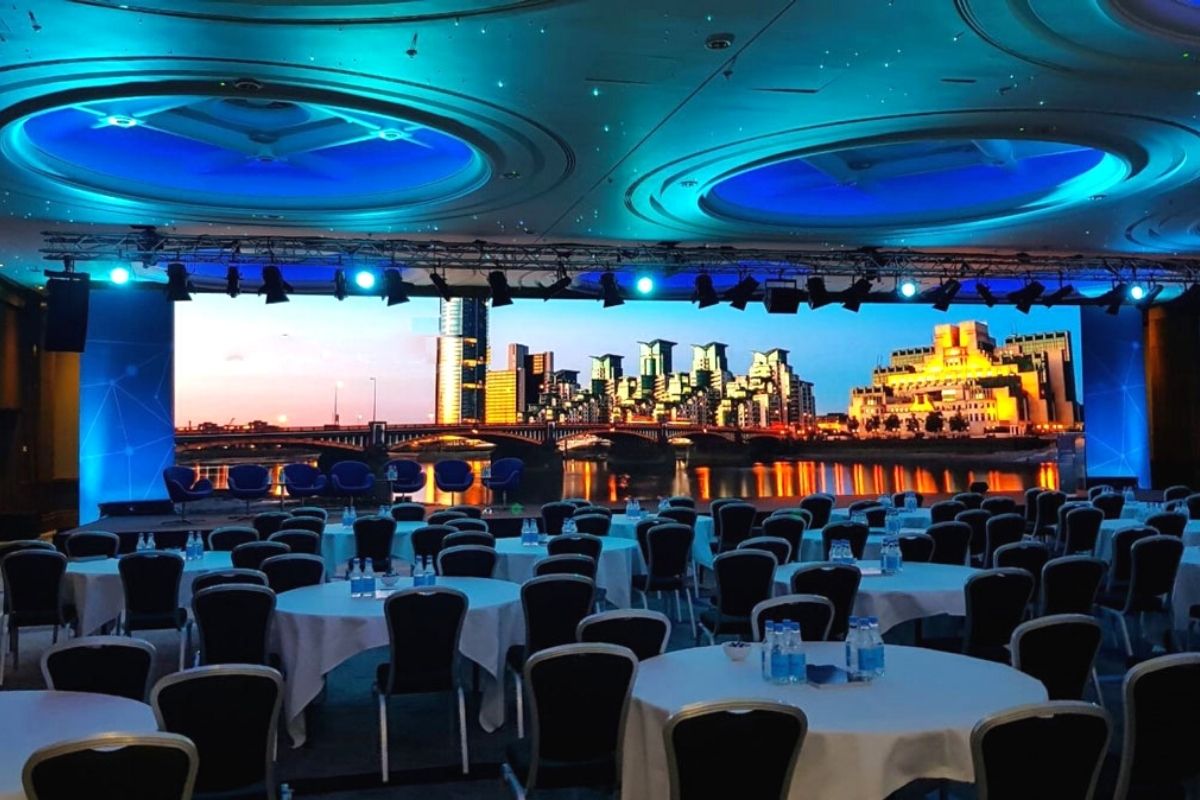 Do you want to install an indoor LED display and don't know how to do it? Here are the steps to enjoy the best Digital Signage in your business:
Place the LED panels: it can be horizontal or vertical; the goal is to have your information occupy the full size of the screen. Arrange each LED panel in the correct order to form the full-size LED display. Install the accessories.  Connect each LED panel using the power cord provided.

Connect the power cable

:

you must then connect the numbered data cable to each LED panel. Next, you need to check that the LED indicators are solid green. This indicates that the data connection is perfect. Each data cable is numbered and identified in the manual. Connect them in the correct order to each LED panel. Make sure that all LED indicators have a green light. This means that the data connection is correct.
Turn on the software

: you have to insert your advertising content into it, and you will see how your ads will start to be visible on your indoor LED display. Turn on the LED media player and load your videos, images and ads. We also provide you with your

Digital Signage templates,

and you will have a one-click control system for your advertising. Your indoor LED display for advertising is ready

.
Now that you know all about indoor LED screens, what are you waiting for to take a chance on these advertising screens for your business?
Indoor LED screens and technical specifications 
LED screens placed inside stores and shop windows are designed to be seen from short distances, so it is better to use a small pixel size and a higher resolution.
However, it is important to keep in mind that for each screen size. There is a corresponding pixel size. This criterion is essential when choosing an indoor LED display. Buying displays with a smaller pixel size than the recommended one without considering any other parameter may result in an overpriced advertising display that could not meet your needs or expectations.
Our indoor LED screens are high-resolution screens and are available in a very small pixel pitch, offering a very sharp image, with a quality similar to that provided by video wall systems, but without the typical and annoying traditional divisions.
This new type of high-resolution LED display has become increasingly popular in commercial areas, covering large areas and displaying spectacular multimedia content, encouraging customers to buy.
Outdoor Digital Signage
On the other hand, outdoor LED screens and video walls are also very common, especially at train or bus stops; their size usually depends on the available space and the objective to be achieved.  
In Easyscreen we are the leading brand in Spain of Digital Signage and indoor LED screens, you can ask for your free trial and we will help you calculate the price of your LED screen.