Digital Signage media
player: Your guide
Here you will find our Digital Signage media player comparison guide, which shows you everything you need to know to make a considered decision when you decide to start using Digital Signage. We will tell you how media players vary, what types are available and how Easyscreen can help you.
What are Digital Signage Media Players?
---
A Digital Signage media player is a physical device that connects to one or more Digital Signage LED screens and a computer network. It receives the media files from a Digital Signage software server, processes them and then transmits them to the screen.
Often, a media player is black and doesn't have an interesting design. As unattractive as they may seem, they are absolutely vital. A high quality screen and your content marketing will take all the credit, but it's the player that does all the heavy, invisible work. You can't have high quality Digital Signage without a great media player!
Find out how Digital Signage can help your business grow with our software:

Different types of Digital Signage media players.
What options do you have when you pick a Digital Signage media player?

System On Chip

PC

Android

Chromebit & Chromebox
System On Chip
What is System On Chip?
Some Digital Signage displays come with an integrated player, called 'system on chip'. This is less expensive than buying, installing and connecting separate components, since there is no external player or other video distribution equipment, there are fewer hardware devices to support and fewer potential points of failure. This saves money, man-hours and downtime. As technology continues to improve, some people believe SoC will replace external players in the digital signage market. In addition, it eliminates the need for tangled cables, reduces power consumption and the complexity of solving future problems, since the hardware will be standardized.
A clear advantage of System on Chip is that the media player does not need an Internet connection to connect to the industrial LED display or commercial displays, but is capable of processing a multi-zone content design. But its ability to simultaneously process multiple video playback, interactivity and 4k resolutions may be limited. An external player will provide more flexibility thanks to the range of graphics cards, processors and controllers available.
Is the System On Chip right for you?
The Samsung Tizen LED display has a system in the player and is becoming increasingly popular, as it now has more software options for managing information and digital content. Its technology has improved over the years, it includes a Quad Core processor and contains more memory and storage. However, its specialty is displays, not media players. It is a new technology that is still in the early stages of development, so there are frequent patches and firmware updates and an unstable Wi-Fi connection.
The on-chip system will work perfectly for some Digital Signage solutions and can compete with the performance of the inexpensive media player (like the one running on Chrome OS), but more expensive players with higher level hardware can perform more complex functions and content. If the Digital Signage solution is smaller in scale or uses simpler content or dynamic advertising, this is the system with the lowest costs, easiest installation, and reliable performance.
PC
---
Is it possible to use a PC that has not been created as media player?
They are getting smaller, but a PC is still too big to use effectively as a Digital Signage media player. Their size makes them too difficult to mount and hide, which can make it impossible to keep them securely and attractively close to Digital Signage displays. A custom media player can be stored in a cabinet or on the ceiling, which makes things much simpler.
Another drawback is that they are not designed for Digital Signage, as they have many moving parts inside, including a fan and a hard drive. This makes them less durable in test environments due to exposure to dust and grease.
What are the benefits of using a PC as a player?
The best thing about using a PC is its processing power. You can make a PC as powerful as you want, maximizing the breadth of your content or visual communication. You can use whatever you want, including 4k interactive content with external data feeds, and create a highly complex Digital Signage solution. However, this will come at a price. As the quality of your components increases, their cost will also increase and must be maintained.
PCs also offer a sense of familiarity for many people. Using a PC and a Windows operating system has become an everyday habit for most people, so using one in a Digital Signage solution can make things less complicated for those with less knowledge of technology. In addition, PC Windows is compatible with most major Digital Signage software companies. Simply connecting a PC to your LED or LCD display can be a great way to get started with Digital Signage before investing in major resources.
Android
---
What is an Android-based Digital Signage media player?
The Android media players are based on Google's Android operating system, so an evaluation of them will mainly reflect that of the operating system. They offer the functionality of a PC, but do so at a more affordable price. You can buy media players from IAdea that are dedicated to the Android operating system and that we offer in Easyscreen.
Another benefit of using an Android playback device is that they are very compact, so they can be easily stored next to the screens, and have great performance at a good price. They are media players that have been created for Digital Signage purposes, unlike PCs, so they do not have the moving parts mentioned above and are therefore much more durable. KFC is an Easyscreen customer and they love that even in their restaurants the media devices work reliably.
Chromebit and Chromebox
---
Are there any Digital Signage media players created for Chrome OS?
Chromebits and Chromebox run on Google's Chrome OS. They can be connected to any indoor or outdoor LED display and essentially turn it into a Chrome OS PC. They offer great functionality and support for HTML5, so the content can be high quality and interactive. Thanks to their size and simplicity, Chromebits are very easy and fast to set up and operate. Other benefits include its self-updating capability and integrated protection against viruses and malware.
The Chromebox is bigger, so it is more powerful, has more memory and USB ports. This makes it the best choice of the two for a more complex Digital Signage solution. However, it is not recommended to use a Chrome device for complex solutions, as the memory and storage are relatively low. They are popular and effective for small Digital Signage solutions with less than 25 displays and content of 1080p or less.
What is Easyscreen's verdict?
When we choose which media players to offer our customers, we avoid the Chromebit. We discovered that it is more unreliable than the Android-based media player IAdea and more expensive, since its use requires a license fee (unlike Android, which is free).

Media Player Variability
---
What should be considered when choosing a Digital Signage media player?

Software Compatibility

Processing Power

Operating System

Connectivity and Remote Control

Storage

Size

Durability

Multi-screen capability
Compability with software
---
Do all media players work with any content management software?
Not all media players and content management systems (CMS) are supported. The choice of playback device will depend on the CMS you choose to use. A CMS is the platform you will use to create and organize your content into playlists.
Therefore, you should not purchase media players until you have chosen your CMS. For a step-by-step process to get started with Digital Signage, read our guide here.
For more information on content management systems, read our software guide here.
Processing Power
---
How will the processing power of your media player affect your Digital Signage solution?
A media player with high processing power will be better suited to display high-definition visual content and high-demand implementation, such as a video wall. If your Digital Signage is interactive, uses audience analysis or live data feeds, then increased processing power will ensure this is done smoothly (with the help of the Digital Signage system and video card). On the other hand, if your Digital Signage will be used for simple uses, such as navigation, or the use of static images and slides, a cheaper and less powerful media player will suffice.
Operating System
---
What operating systems are available for Digital Signage media players?
A Digital Signage solution will be as reliable as the operating system performing the processing. There are four main operating systems used by Digital Signage media players:
●

Windows

●

Android

●

Linux

●

Chrome OS
Most of the cheaper player devices will operate with an Android system, while the more expensive ones will usually use Windows or Linux. Google's media players run on Chrome OS and are generally in the mid-price range.
Windows
Windows is used as a media player operating system because of its general familiarity with the user (almost everyone understands how to use a Windows device), its ubiquity and a wide range of compatible remote management software. However, it is the most expensive Digital Signage system of the four, largely due to per-device licensing costs, and can only run applications purchased from the Windows Store. You can use a Windows operating system for a Digital Signage solution of any size, but it will be expensive.
It is important to note that Windows was not created for Digital Signage, so it is not always very reliable. There are media players that are applicable for other content management systems than Digital Signage.
Chrome OS
Chrome OS doesn't have the capabilities of Windows, but this is usually not a major problem because Digital Signage only uses a limited amount of commands and functions, so you don't need software that has all the features that Windows can use. In addition, it has regular security updates and executes commands from a content management system faster than Windows.
We tested Chromebits, which is Chrome OS, and our test results showed that they were too unreliable for large multimedia content (dynamic, static and aggregated content). They are simply not powerful enough. For example, when displaying social news channels and videos, the videos are too slow and cut. And, as said before regarding Chromebit, they are more unstable than an Android-based media player and more unreliable.
Android
Android is a free, very easy to use, Digital Signage operating system that can be easily installed and requires little maintenance. In recent years it has built a solid reputation for its stability and reliability, making it a more attractive option than Windows for most people.
An additional benefit of using an Android operating system is that it makes it very easy to share it on any Android tablet or mobile device on a Digital Signage LED display or use it to manage the solution. This makes it a very attractive option.
Linux
Linux is an attractive option thanks to its stability. However, its command line interface is very complex. This means that it is generally better suited to large Digital Signage solutions that have IT professionals managing the network of different types of digital displays.
How to pick the best media player operating system
Your choice between operating systems may simply be a preference. If you have experience with Linux, you will find it easier to manage a Digital Signage solution using it as your operating system.
However, if your company's infrastructure is based on Windows, adding a Windows-based solution will be easier.
However, for most Digital Signage solutions, a reliable, dedicated media player with an integrated operating system is best. We have proven through our player testing that hardware created for another purpose and modified to be used for Digital Signage, such as Windows, is good in theory, but gives more problems in the long run.
Playback devices designed for Digital Signage are more reliable because the operating system is integrated into the hardware, they are small and have no moving parts, which helps them in dusty and oily environments.
In addition, media players can leverage the power of the display for advertising or content marketing and not use a separate power outlet. This makes installation simpler and saves energy costs.
See our guide for more information on installing Digital Signage.
Storage
---
Why is the storage capacity of a Digital Signage media player important?
Digital Signage media players have different storage capacities, which are used to store all kinds of visual marketing content displayed. If the media player is connected to the content server via an Internet connection, this may not be as important, as the content does not need to be stored. However, even when they are connected to the Internet, a player will store the content in case the connection is interrupted.
Or perhaps the device is not connected to the Internet at all, in this circumstance its content can only be as large as its storage capacity. This limits its ability to display e.g. 4k content. If you are displaying HTML-based content with an XML source (get more information in our content guide here), only the template design, images and introduction will be displayed, since these aspects are stored in the media player, but live feeds requires an Internet connection.
As stated above, this is why it is important to determine your goals and content strategy before purchasing a Digital Signage media player.
What input forms are available for Digital Signage media players?
●

USB

●

SD cards

●

DVD

●

Internet
Size
---
How do the sizes of Digital Signage players vary?
Generally, a Digital Signage media player is quite small for easy assembly and installation, but the size will depend largely on the type of device used. An Android-based player is usually quite small, down to the size of a hand. Chromebits are more compact and look like a large USB drive, while Chromeboxes are similar to a standard media player. Windows devices are generally much larger, up to the size of a desktop computer.
.
Connectivity and Remote Control
---
Can Digital Signage media players be remotely controlled?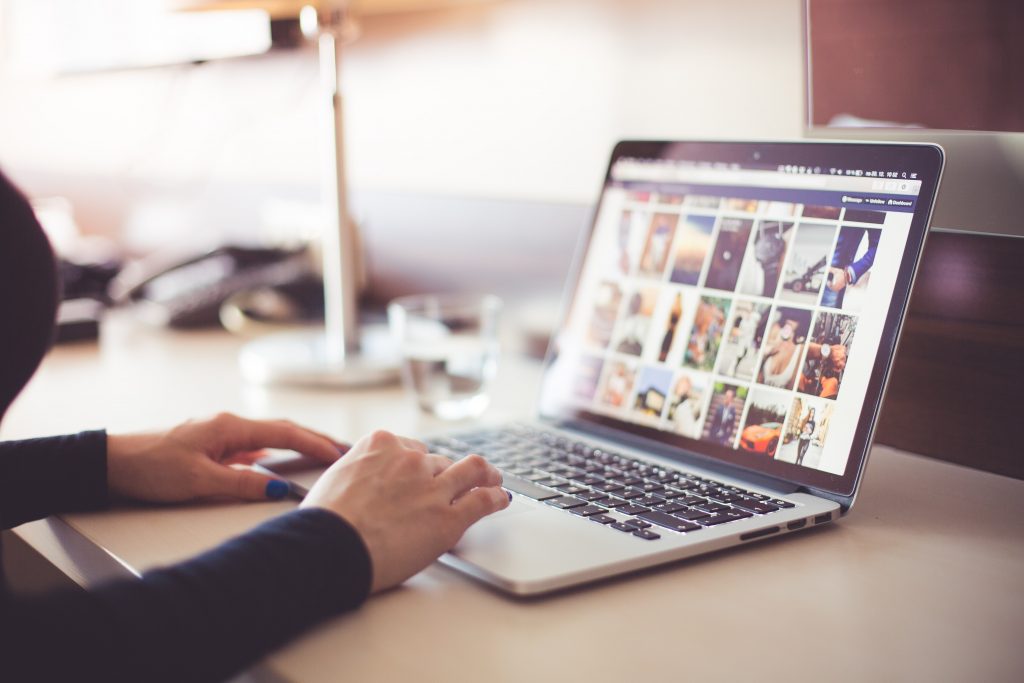 Depending on the scale of your solution, you may have many media players in a large area or in different locations. If this is the case, devices that are connected to the Internet and have full remote control will make your life easier, as content can be updated from anywhere, can also be programmed to turn on and off automatically, have status controls and can be turned off remotely.
How to connect a Digital Signage media player to the internet
A media player can be connected to the Internet via Wi-Fi, cellular or Ethernet. Using Ethernet is the most reliable method. If this is possible, it is recommended that you do so: there will be fewer malfunctions and a faster connection to your advertising displays.
However, as it is not possible for most solutions, a Wi-Fi connection will also work. The cell phone is a particularly attractive option for outdoor LED displays for Digital Signage. A Wi-Fi connection is probably impossible, but remote control is still desired. A cellular connection will allow you to control the players in the same way that a Wi-Fi connection does, but it will be more expensive.
.
Multi-Display capacity
---
Can a media player be connected to more than one LED Digital Signage display?
Some Digital Signage media players can stream content from a server to multiple screens simultaneously, which can make some Digital Signage solutions easier to implement and manage.
Multi-screen capabilities take three forms:
●

Different content for different screens.


● Synchronized content to different screens.
● Content divided into multiple screens (a video wall).

- Easyscreen: bringing it all together -
One stop shop service
Can one company take care of all your Digital Signage needs?
Easyscreen can help you in every step of your Digital Signage strategy. We are a one stop shop, which means we offer a complete package. We provide the necessary hardware and software and then take care of the installation and maintenance. We are able to take care of all your Digital Signage needs.
But what does that mean? Check out our other guides on Digital Signage: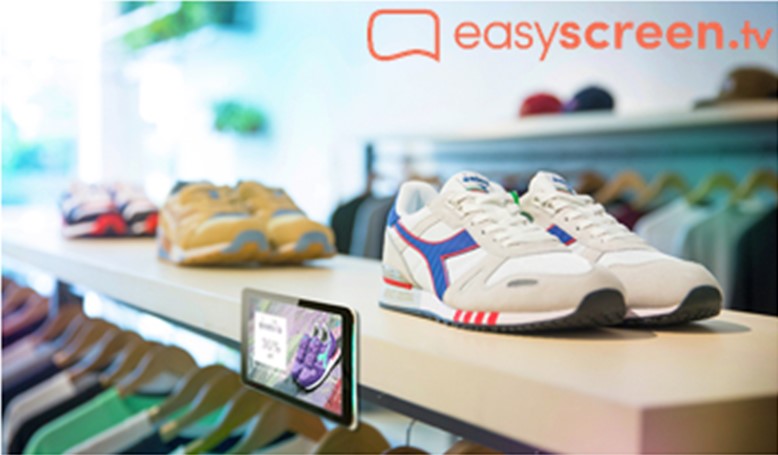 Choosing Easyscreen
If you choose to use a Digital Signage company to ensure you are creating the best possible content and getting the most out of this service, then Easyscreen is here to help.
We are proud of what we have helped our clients achieve and we can do the same for you. Check out our client stories for inspiration.