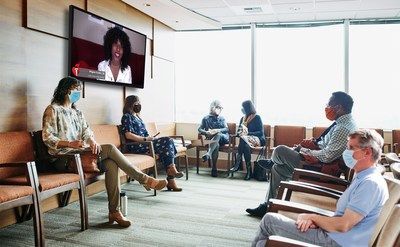 Digital Signage has a fundamental role in increasing your company's profits. To better understand what Digital Signage is all about, you must first understand what multimedia content is. 
Multimedia content is also what is known as marketing content. It is the reproduction of static, creative, and funny or moving images on advertising screens and these can be accompanied by text or not. Multimedia content is the perfect tool to make your internal and external communication efficient. This type of visual communication is what your company needs to connect immediately with your customers. Why? Well… just as technology advances, so do people. A great amount of text has already passed into history. Today, people are interested in dynamic and interactive content.
Visual marketing also motivates and raises the performance of employees. Keeping your employees informed is essential to the functioning of your organization. Without happy employees, internal communication is non-existent.

Types of multimedia content that will increase your sales
There is a wide variety of different types of multimedia content that you can display on your screens for advertising:
Reviews from customers

: choose those positive comments from your customers towards your brand and show them on your social networks so that other people can see how happy your customers are with your company.

Campaign commitments

: if you use Digital Signage for internal communication, you can show your employees the mission, vision, and values of your organization so that they always consider them. On the other hand, if you use it for external communication you can use a hashtag that is aligned with your campaign to achieve corporate visual communication.

Employee motivation

: shows the achievements, objectives, goals, sales, and progress of KPIs to arouse the curiosity and interest of your employees. Make them feel part of the organization and aspire to great results by showing graphs, tables, etc.

Promotions and offers: if you are going to carry out a marketing strategy you can show in your digital information screens the characteristics of your product, prices, manufacturing, stock levels, online availability, etc.
Menu panel: are you part of the catering industry? then it is ideal that you show in your advertising screens your menu. Update it according to the date and time and highlight those special offers.

Pre-designed templates: at Easyscreen we provide you with an elaborate choice of templates with animations and widgets that you can use to create a diverse, complete, and functional channel. You can customize each style to match your corporate identity.
Own content: add your files, whether they are videos, PDF files, PowerPoint presentations, or Youtube videos. Once you have created the template you can insert the files directly to upload them.
Entertainment: do you have a private clinic? Are your clients bored in the waiting room? There is always the option to entertain by broadcasting BBC, newspapers, medical news, and even cartoon channels for the little ones and much more.
Store and office guide and maps: help direct your customers to their destination. If you have an office with many floors you can show which floor your company's facilities are on. Show them a map to facilitate their search.
Transportation schedule: for schools, universities, museums, etc. Inform those interested about the schedule of public transport. Also, you can show important events where schools and universities are going to participate.
Live camera: you can control what is happening inside or outside your facilities.
Live television: broadcast different television channels such as National Geographic to keep your customers entertained and make their wait more enjoyable.
Remember that attractive, creative, and eye-catching images or videos can be added to each of these multimedia content types to draw individuals' attention. This visual marketing content has the advantage of producing a higher and more efficient interaction between the company and customers or employees, resulting in a better turnover.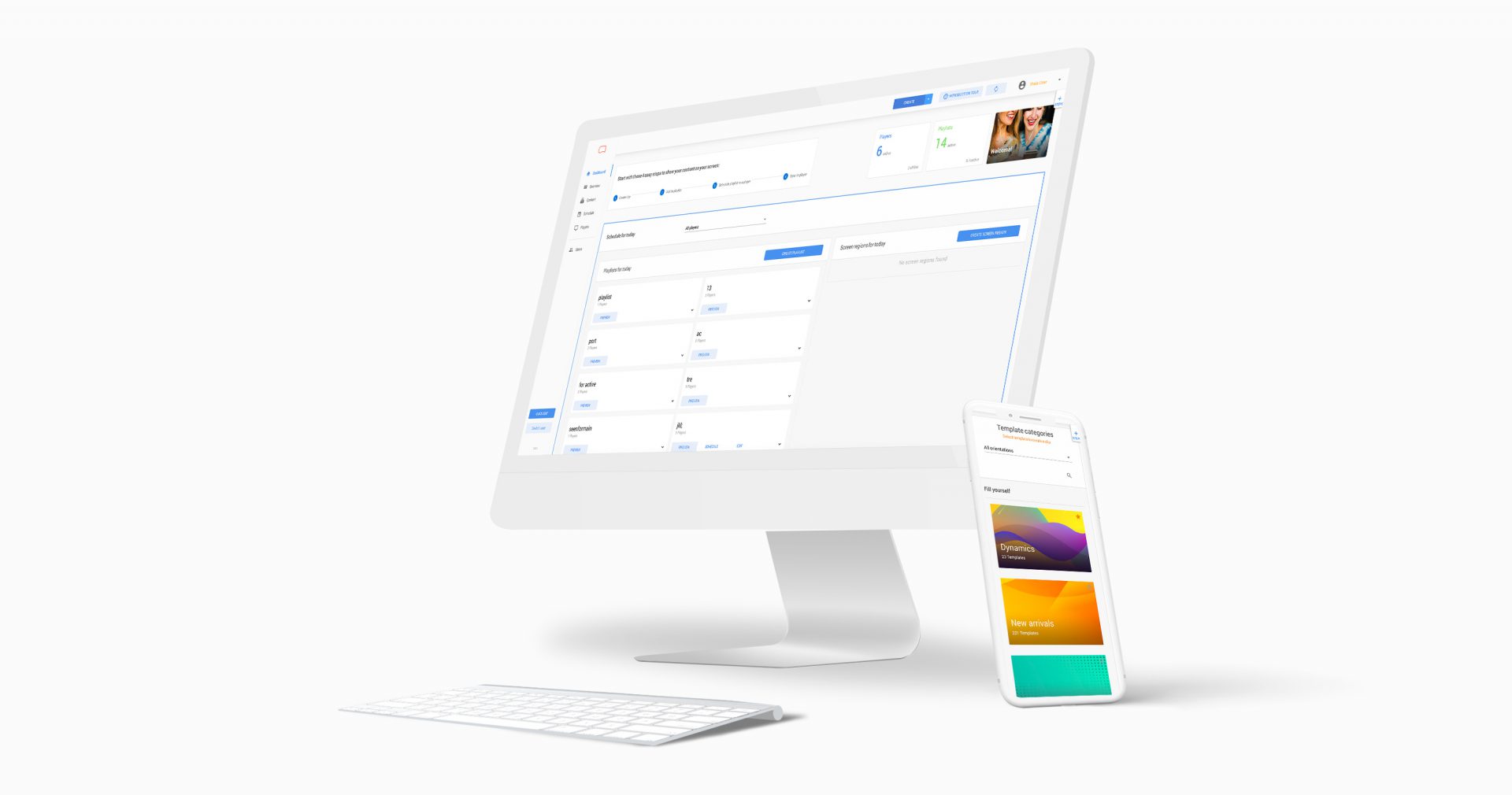 Screen advertising program
To be able to put and manage the multimedia content that we have mentioned above on your advertising monitors, you need the help of a cms software. Easyscreen offers a content management system thought in detail and customized for you. It is an easy and fast platform to use so you can save time.