We have all seen the big video wall screens in Times Square, or the cool Tío Pepe sign in Madrid's Puerta del Sol. These are examples of outdoor advertising integrated with the city. 
Do you want to improve communication with your customers and increase sales of your products or services? Thanks to outdoor advertising, you can achieve this most effectively, so in this post, we tell you everything you need to know about this type of Digital Signage.
What is outdoor advertising?
Outdoor advertising uses public places to promote and aims at a specific and studied public. It can be through posters, billboards, illuminated signs, banners, street furniture in public places. Think off shows like cultural events, sporting events, etc. Search for a location that is suitable for your advertising campaigns.
Advertising is the easiest way to reach your customers; thanks to a good marketing plan, your company can make a difference, and your products can be a success. One of the best ways to achieve this is through outdoor marketing; that is, through outdoor advertising and the use of billboards.
Companies use outdoor advertising to send a message to a specific audience in public spaces. In other words, outdoor advertising is used in high-traffic areas. Think of well-known streets, roads, and/or walls of a building with many traffic. These places have a high potential to reach your customers efficiently.
For example, the exterior walls of a commercial establishment are an essential part where you can install facade screens with outdoor advertising of your company. Currently, the best way to perform this communication is through digital signage. It captures the attention of the public through its dynamic content.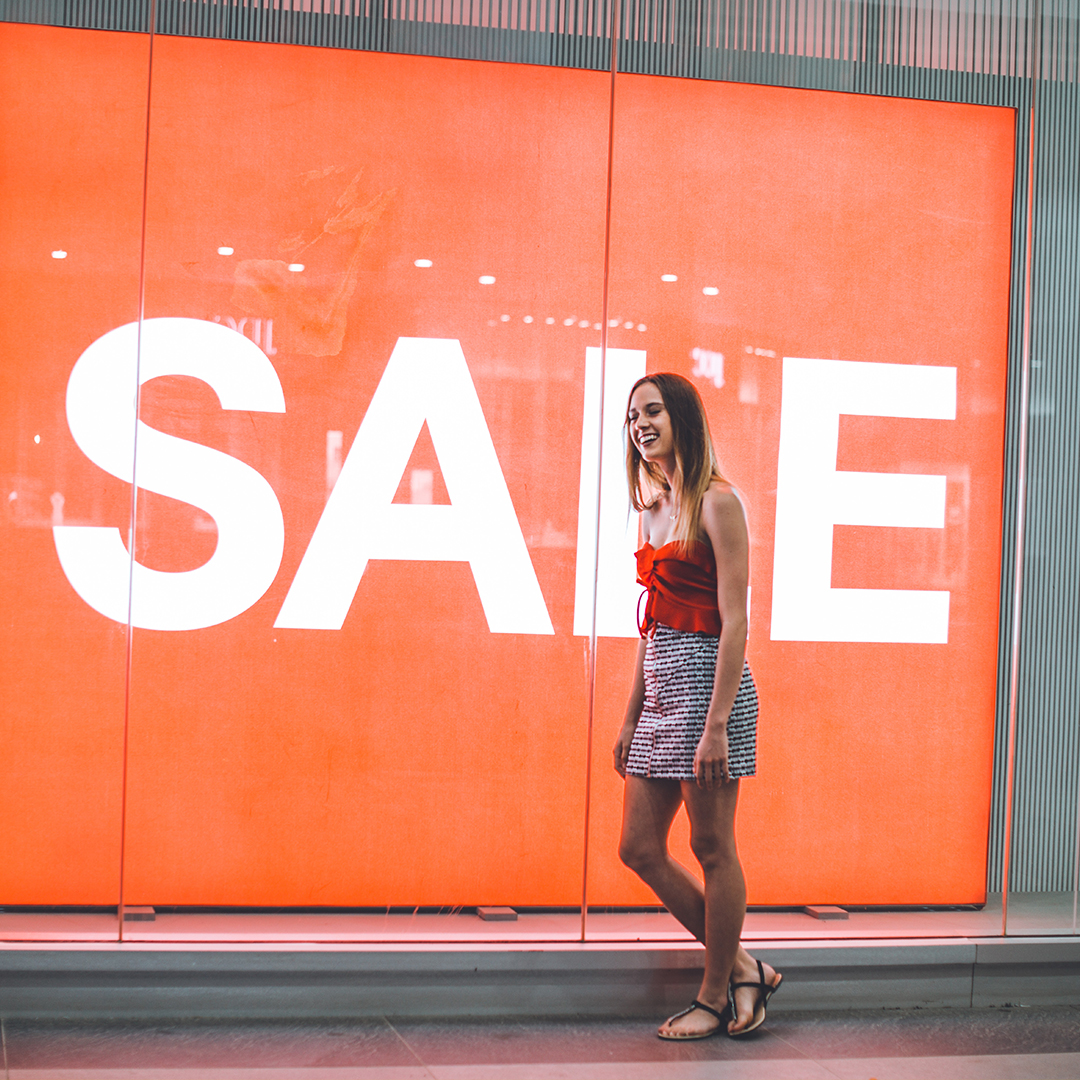 Aspects to take into account before installing outdoor advertising
When opting for outdoor digital signage, you should check if the screens are protected against inclement weather, as well as possible acts of vandalism.
Likewise, it is an ideal means of communication for large brands due to its dynamism and ease of change; in this way, you do not have to invest large amounts of money to replace a billboard. Nowadays, you can do it instantly and from anywhere; however, you must adapt the content to the space you have available.
What are the best screens for outdoor advertising?
When it comes to betting on outdoor advertising, it is best to choose LED screens. These have a greater protection structure than LCD screens and, although their resolution is lower, it can vary depending on the pixel pitch you choose.
Types
Both advertising windows and outdoor Digital Signage, also called Digital Signage Out of Home, are usually found in areas with a lot of people since its main objective is to obtain the greatest possible impact. Here we show you where this type of outdoor advertising is usually located:
Public transport stations

Airports

Large facades

Billboards and illuminated signs
Bus and train stops
Events and festivals
Any type of digital displays for shop windows
Advantages of outdoor advertising
Here are the main advantages of going for outdoor advertising campaigns:
Visibility

:

is highly recommended for areas with a large influx of people, such as busy streets or main roads. This way, your message can be seen by thousands of people every day.

Versatility

: one of the advantages of outdoor Digital Signage is that your message can be adapted to any space or structure. This way, you can elaborate on the most original ideas and attract the attention of your potential customers.

Savings

: although the initial outlay may be higher than in the case of print advertising, in the long run, outdoor advertising is much more cost-effective; you do not have to spend large amounts of money on printing. You just have to change your old message for the new one quickly and easily, in a few minutes.

Interaction: t

he

 outdoor LED screens

 that you can find on our website stand out for creating a dialogue between the customer and the company. In addition, you can use other channels, such as social networks, for users to see your publications

Always available

: another advantage of this advertising is that being outside your business, users can see it 24 hours a day, 365 days a year, even when your company is closed.

Segmentation

: outdoor Digital Signage allows you to establish a certain type of advertising depending on time slots, target audience, days of the week, or times of the year. It is also ideal if you want to promote an offer or sell a particular product.

Complementation: outdoor advertising is perfect to join other marketing campaigns and position your company among the preferred ones by users.
Drawbacks of outdoor advertising methods?

Although the benefits are impressive, there are indeed some drawbacks that are necessary to know. First of all, you should know that it can be complicated to choose the right ad or the place to place it; it is essential to make a previous marketing strategy, to get the most out of these screens.
How to design an effective outdoor campaign
One of the advantages of betting on digital signage for your advertising messages is that it allows you to correct errors easily. Traditional media takes a large investment to eliminate errors. With digital screens, it takes only a few clicks to change errors. Furthermore, you can do it from anywhere. They work through templates or templates with digital content in which you can easily program your content through a menu. 
In any case, below we have brought you a series of rules that can help you to carry out an effective outdoor advertising campaign:
Short but appealing texts: time is of the essence as people are usually in a hurry in public places. Therefore, it is best to keep your messages short, simple, and appealing.
Avoid complicated messages: your message should be understandable to as many people as possible.
Location: you should carefully choose the place where you want to promote your brand; it is best to study your ideal customer and place your message in the places where you think he/she will receive your information better.
Creativity: images and texts must be original to capture the public's attention.
In short, if you want to go for outdoor advertising for your business and have a clear advertising impact, it is best to choose Easyscreen. What are you waiting for? Get your outdoor advertising screens, ask for a free trial? We will also show you our hardware and our store window.