Digital Signage for Retail and Brands
Easyscreen is a plug and play digital signage software platform that allows retail and brands to display useful and inspiring content on any screen, anywhere and in no time at all.
Demonstrate why customers should buy from you, tell them a story about your products or provide information about opening hours within your store or online.
[contact-form-7 title="" id="none"]
We are already trusted by top brands
Grow your engagement with less effort
Attract your audience and empower your business with Easyscreen's digital signage software

Improve your visibility now
Digital signage software makes managing your content simple and quick, no matter the complexity of your digital signage solution.
You can tag and categorize your content and media players, create playlists and schedule for the future.
If any of this sounds confusing, don't worry. We've written an extensive guide that covers and explains everything you need to know. Start from the beginning or go specifically to digital signage software.
Engage your audience with dynamic content
Digital signage is a great way to inspire shoppers for all of retail and any brand. Create visually appealing customer experiences by showing content that updates in real time.
This can include your own messages, external content from Social Media or information from news sources based on your customer's location and preferences.
You're limited by your imagination. You can show your audience why they should buy from you, tell them a story about your products, provide information about in-store and online opening hours or treat them to entertainment.
Full service with affordable hardware
Easyscreen is a one-stop-shop. This means we are able to take care of all your digital signage needs.If you want a few displays in a single store or multiple displays across a series of locations, we can help you.
We'll supply you with hardware, content creation and management software, installation and maintenance.
And you can be sure that you're in capable hands.
We use a range of professional and affordable screens and media players that have an easy set up procedure and use technology that is advanced and proven. We tested the options and chose the best hardware for you.
Needing to constantly update information manually is now a problem of the past
Digital signage software gives you templates that can incorporate an XML feed. In other words, you can show content with information that gets updated automatically and from sources of your choice. You can also connect your digital signage to internal data. Retail and brands use our software to display stock levels and give show in-store customers their e-commerce options. Internal communications can also be improved: show meeting room schedules, motivational content and wayfinding, among other things.
All of this is explained in our digital signage content guide.
Quick and easy 3-step set up
All you need is an internet connection. We'll provide you with our media player and digital signage software.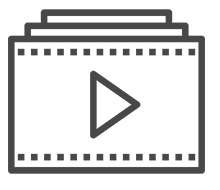 1. Dynamic creations
Login to Easyscreen's digital signage software platform and create your content by choosing from our variety of ready-to-use-templates, apps and widgets. Customize it with your logo, colours, information and media, or start from scratch and upload your own content.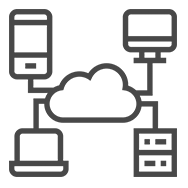 2. Display compatibility
Plug your media player into your display. All of our devices easily connect to any size HD screen, TVs or even projector walls.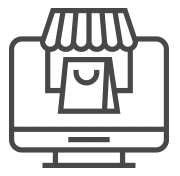 3. Multiple locations
Schedule content to one or more displays across multiple locations thanks to our dynamic playlists. You´re in control over your screens and can even do so remotely.
We are committed to your success.
Our enterprise team has over a decade's worth expertise helping business like yours realise digital signage projects.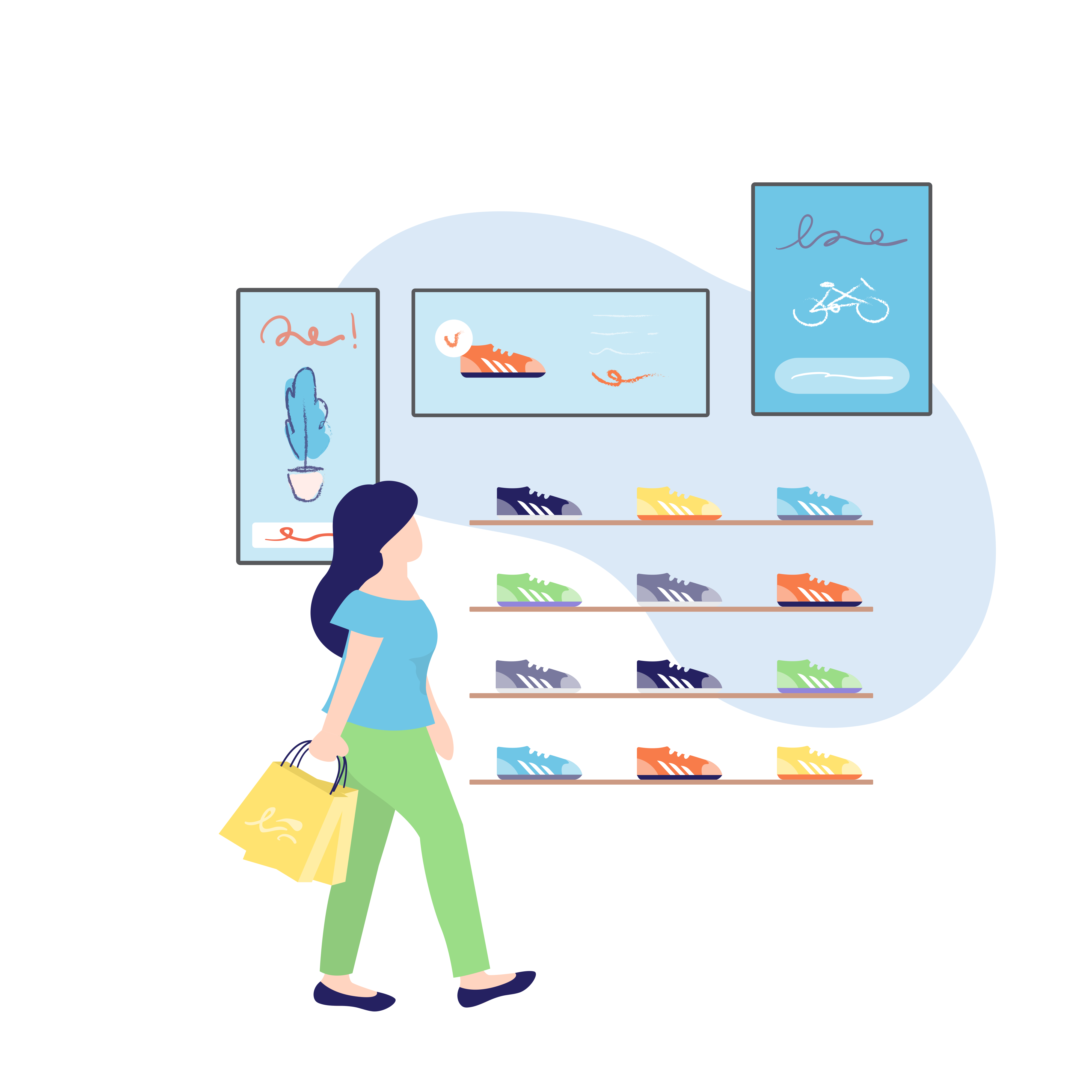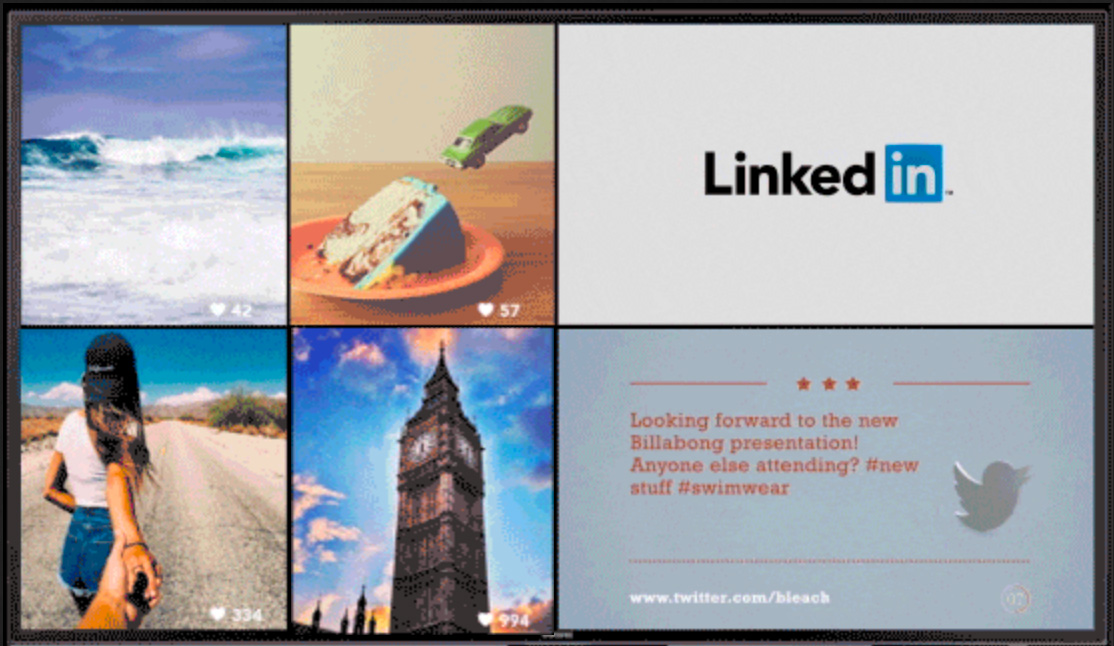 Do you want your posts, likes and shares on digital signage? With Social Media TV you can easily integrate all of your social media channels, such as YouTube, Facebook, Pinterest and Instagram, into your programmed content.
You can encourage your customers to share their brand experiences with pictures and reviews and join in with a hashtag campaign.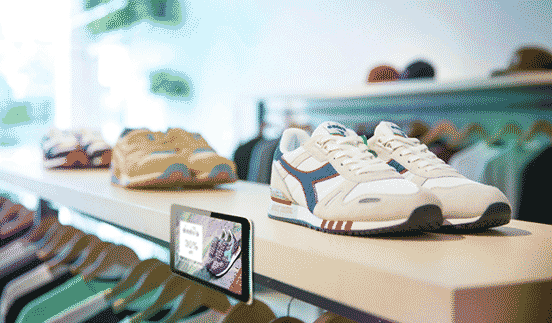 Shopper Marketing: Create the ultimate in-store customer experience. Place your screens on product shelves and show your product-specific promotion or demo video.
With POS TV you are engaging with your customers exactly where information is being processed, options are being analysed and decisions are being made: next to your products, on the shelves.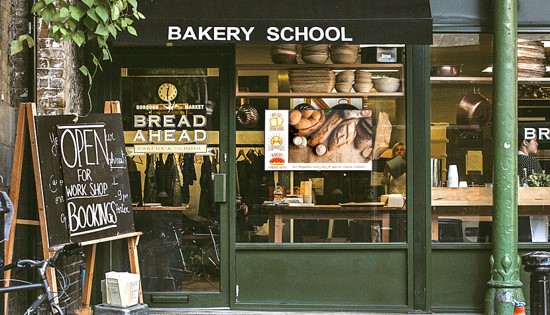 A shop window is the first point of contact been a retail store and a potential customer. It's important to have a shop window that stands out among the crowd.
Digital signage gives you the opportunity to create a dynamic shop window with the latest promotions, product and brand information and much more. You can even have your shop window change to match purchasing habits at different times of the day.

"We use Easyscreen for digital signage across our 136 offices as it enables us to adjust our in-store TV programming; for example we can add national or local campaigns from our Head Office."
Start your retail digital signage demo. It's free!
You'll love our easy and sleek user interface for all industries, including retail. Our one click solution comes with simple content creation tools, complete playlist management and an extensive library of high quality images and templates.
Test our compelling digital signage software completely free of charge for 14 days. We'll send you an email with your username and password, then you just need to log-in and start browsing.
[contact-form-7 title="" id="none"]