New Digital Signage solutions in the COVID-19 era
We got the newest innovations for digital communication with Digital Signage technology that anticipate on the COVID-19 situation: screens with real time measuring, desinfectant gel dispensers, news items about corona and much more.
Try easyscreen for free for 31 days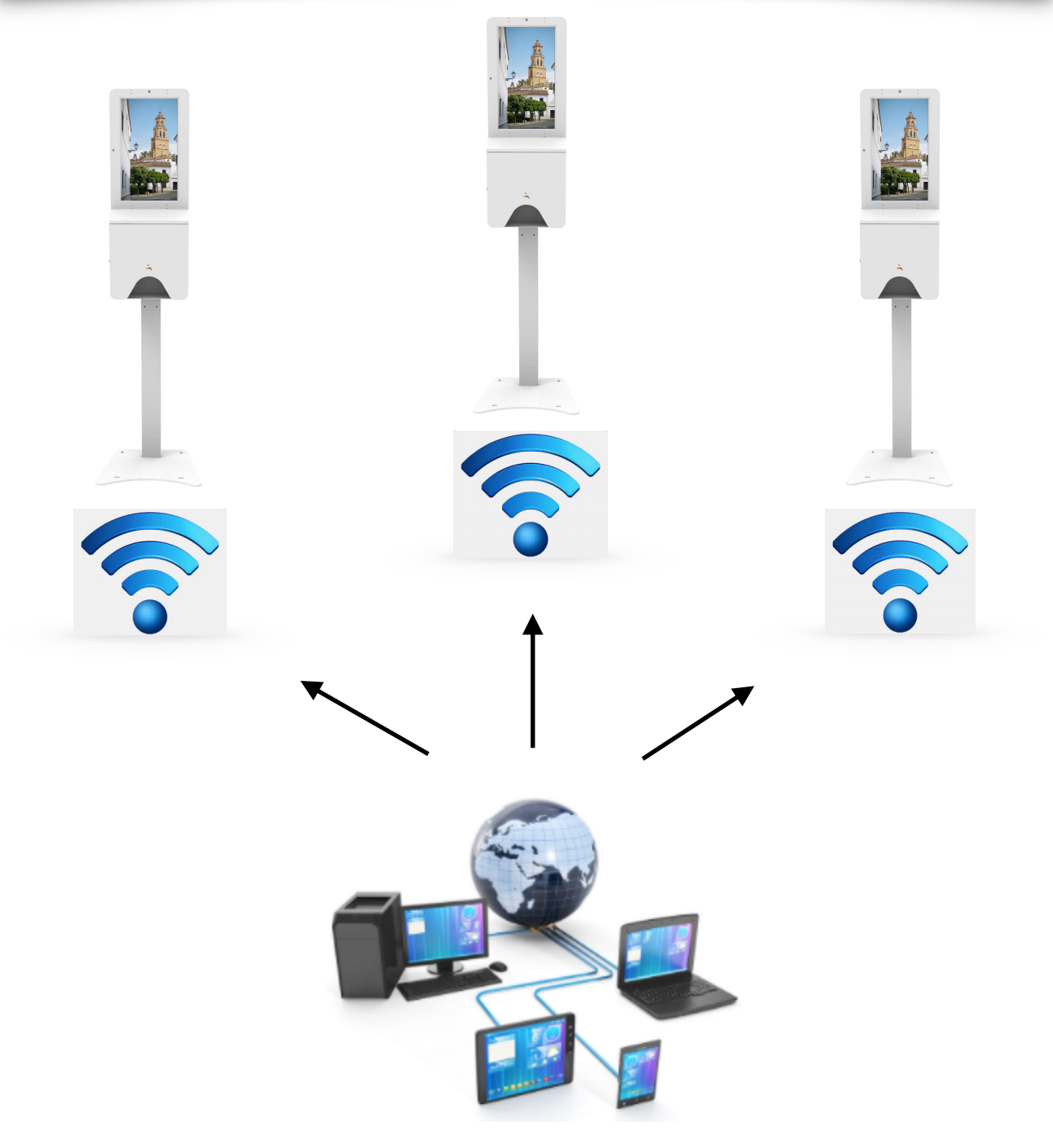 Visitor counting system
This will inform visitors in queue how long it will take before they are allowed to enter the store. Next to that, it informs about the safety measures that you took as a company.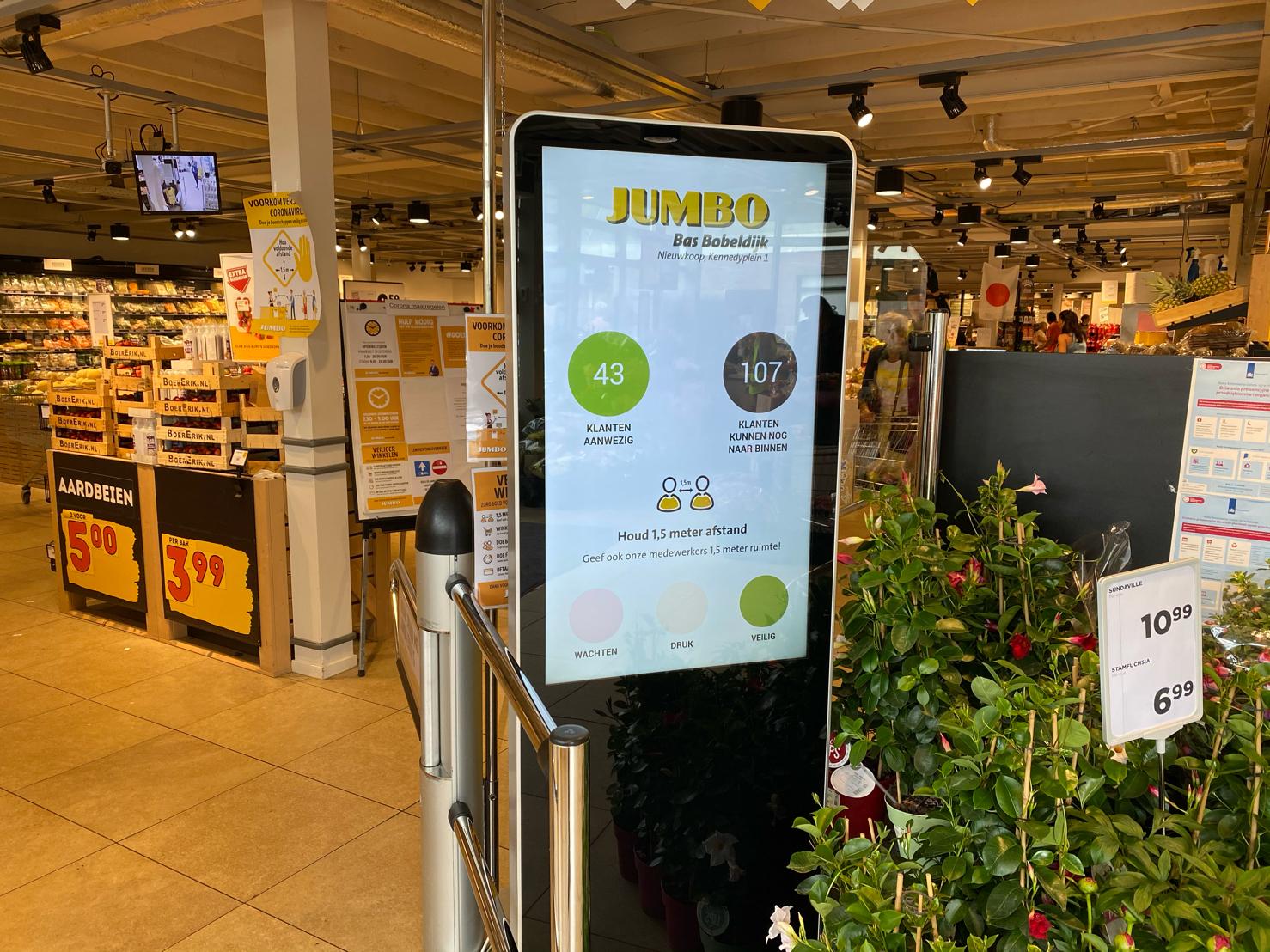 Storescan: manage the number of visitors on location
The perfect solution if you have a big store with a lot of people going in and out. It has 2D/3D systems for real time measuring and this way you can easily manage the allowed number of people in the store. It is integrated with Easyscreen Digital Signage. Your customers will always know how many people are in the building and they can safely wait.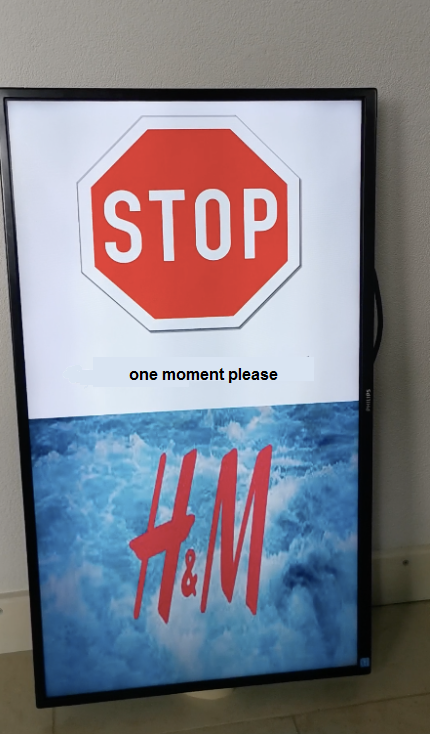 Customer count system: Advanced control over customer acces
This solution works like a traffic light for customers. Ideal for locations that use the same door for entering and exiting. This system shows the number of people inside the store real time and it gives green light for entering and red light if you have to wait. It also shows the estimated waiting time. It can both be used integrated with our system or seperate.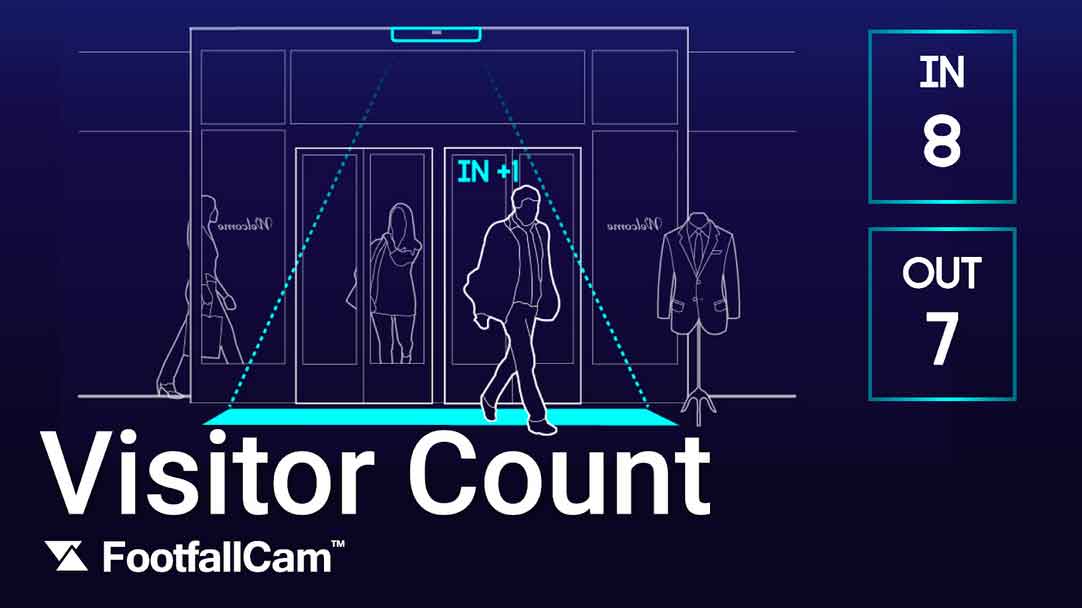 Optimalisation of your current measuring solution
With help of the existing hardware we can connect Easyscreen through API/feeds to your customer counting system and you can manage everything from your account from anywhere you want.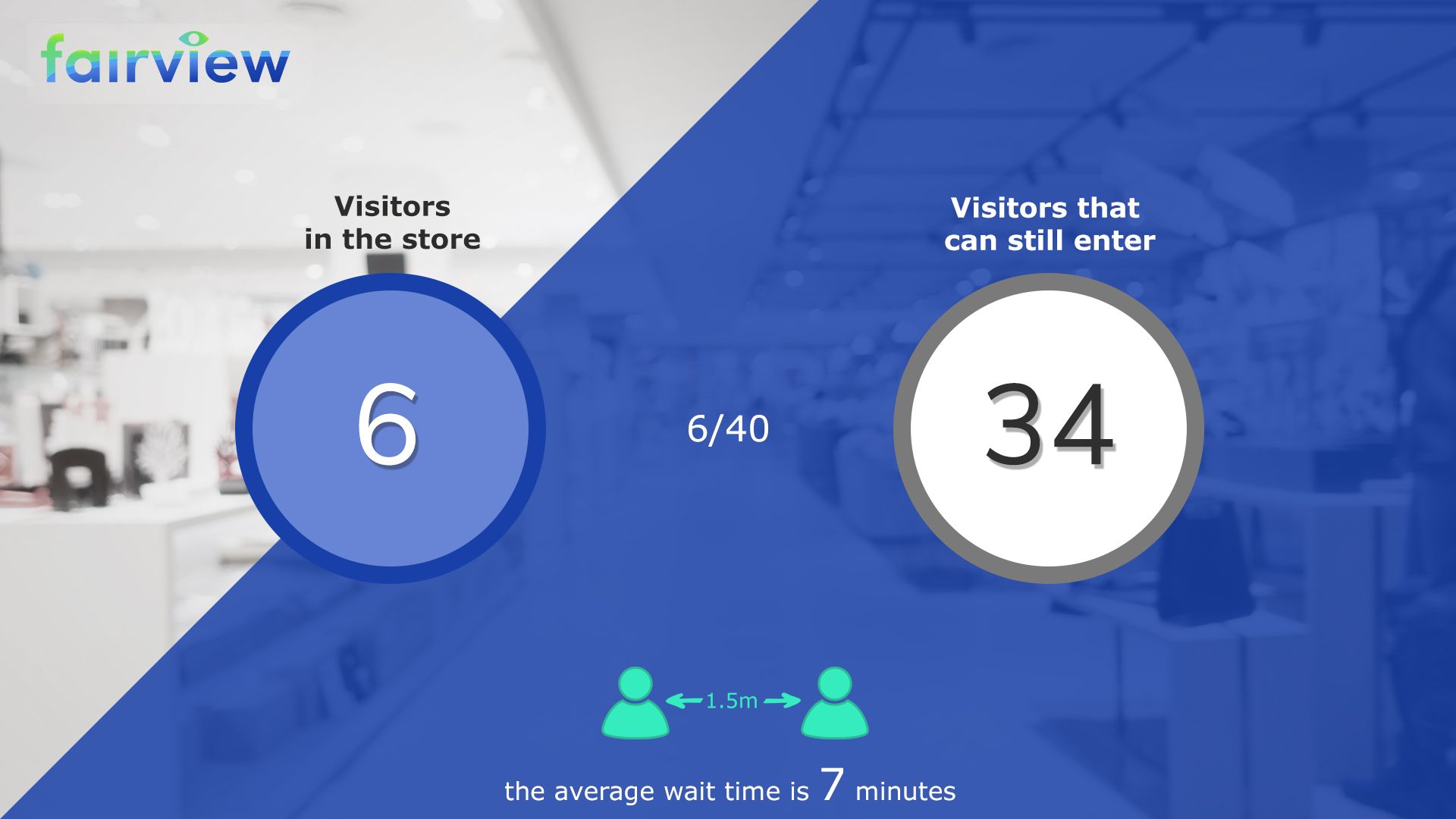 QuickEdit
This is the most diverse option. With this you can show all the content you want, such as information, amusement and promotional messages - you can even add a BIDI code, so the customer can plan its visit. It works wireless from a smartphone or tablet, for example from the location. By just pressing one button on the screen, it is possible to activate the traffic light on the screen which shows the maximum capacity and the estimated waiting time.
Hygiene units
Units with built in screens and integrated hygiene systems.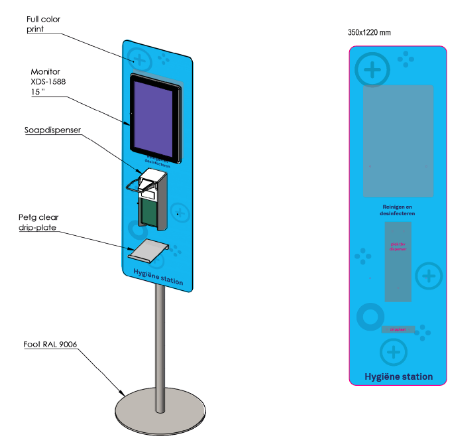 Standard hygiene unit
With this solution you can let your employees and customers wash their hands by clicking on a button with their elbow which makes the dispenser hand out desinfectant. The screen has a 15 inch screen (with built in media player), on which you can share all the messages you want. You can show a wayfinder or safety measures of the office, news, weather or videos about multiple subjects. The unit can also be customized to your branding.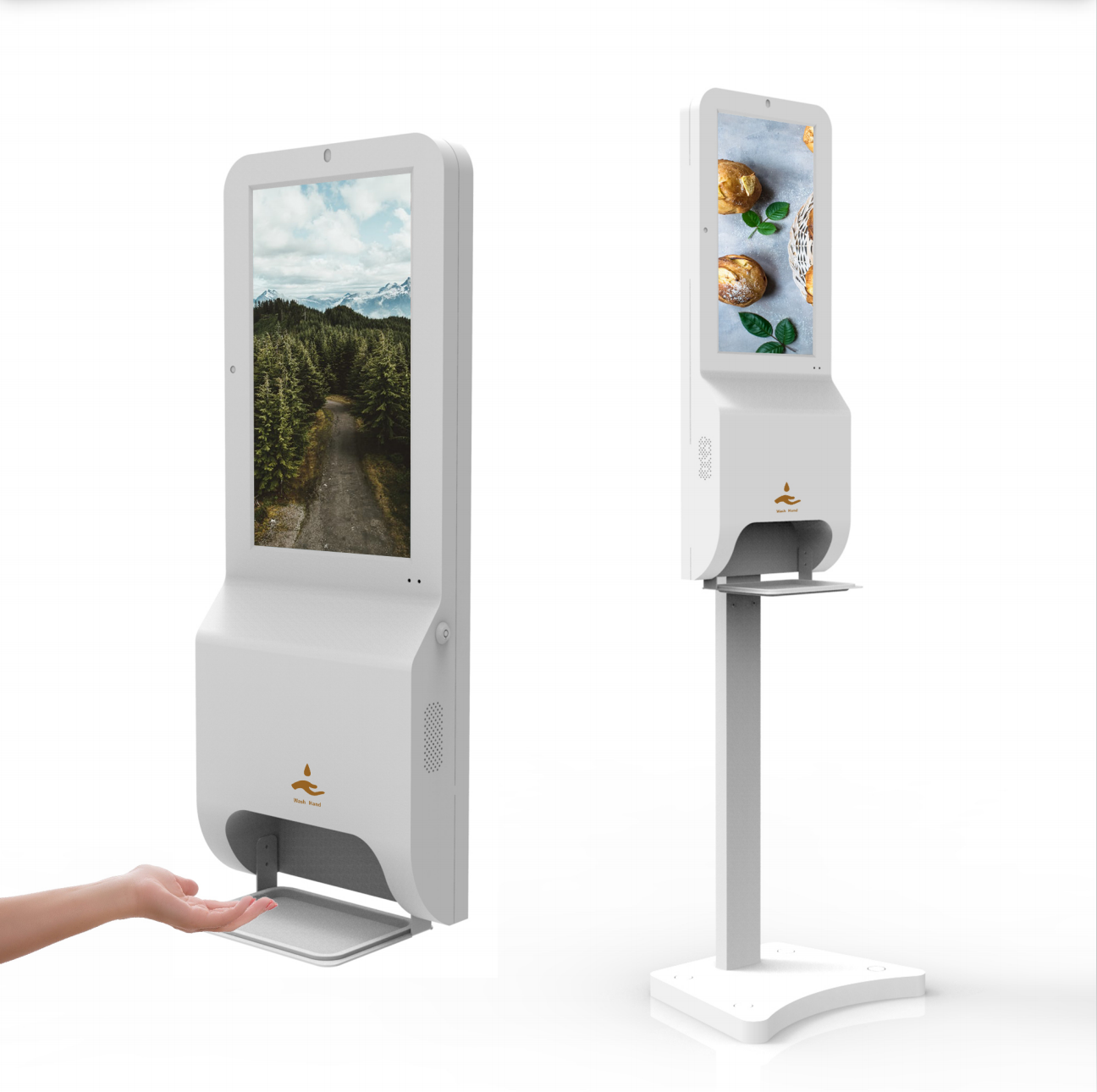 Compact hygiene unit
This solution has a bigger screen - 21 inch - which is integrated with a unit with camera, thermotheter and gel dispenser.
The dispenser works automatically with a sensor that hands out gel when hands are placed in front of it. This is an easy solution for at the office. With this solution you can also program any content you want on the built in screen.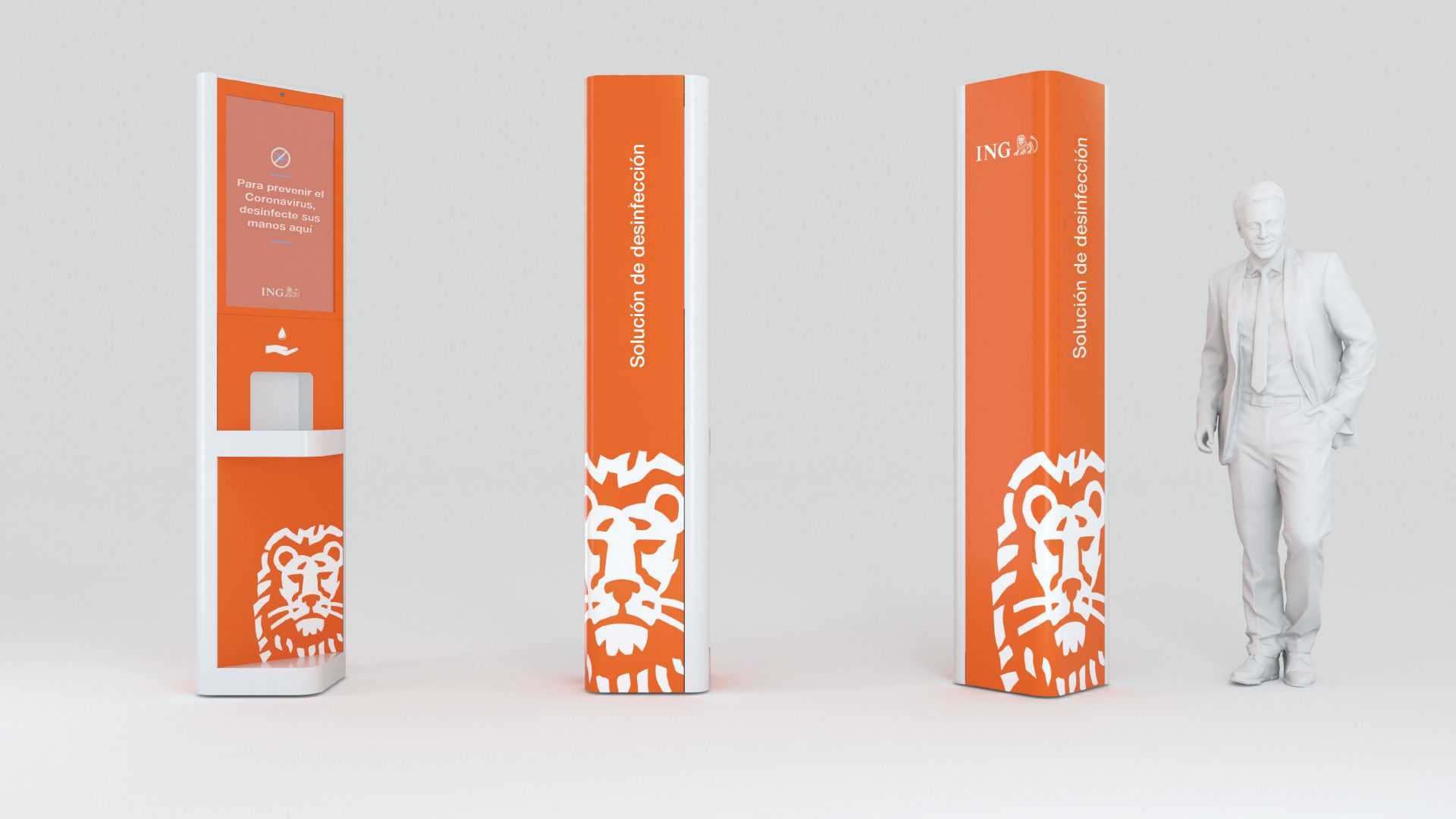 Big hygiene unit
The third variant is the most luxurious and extensive option. It can be customized in your branding (colors, logo, company name). It has a 32 inch screen which is integrated in a steel housing. It also has an automatic gel dispenser, of which you can track the usage online, and you can also integrate a camera and thermometer. Also with this integration you can show any content you want on the screen.
Try Easyscreen for free for 31 days
If you decide to use on of our solutions on your location(s) after the trial period, you also have an option to lease the hardware from our financial partner.
try easyscreEN
31 days for free
Queue management system with QR code
Avoid visitors to have to touch anything by using our queue management system with QR code. This system gives the possibility to open a webpage on your smartphone on which you can request a number for the queue. Employees can manage which number is next in turn from the desk. See the details of how it works in the image on the right.