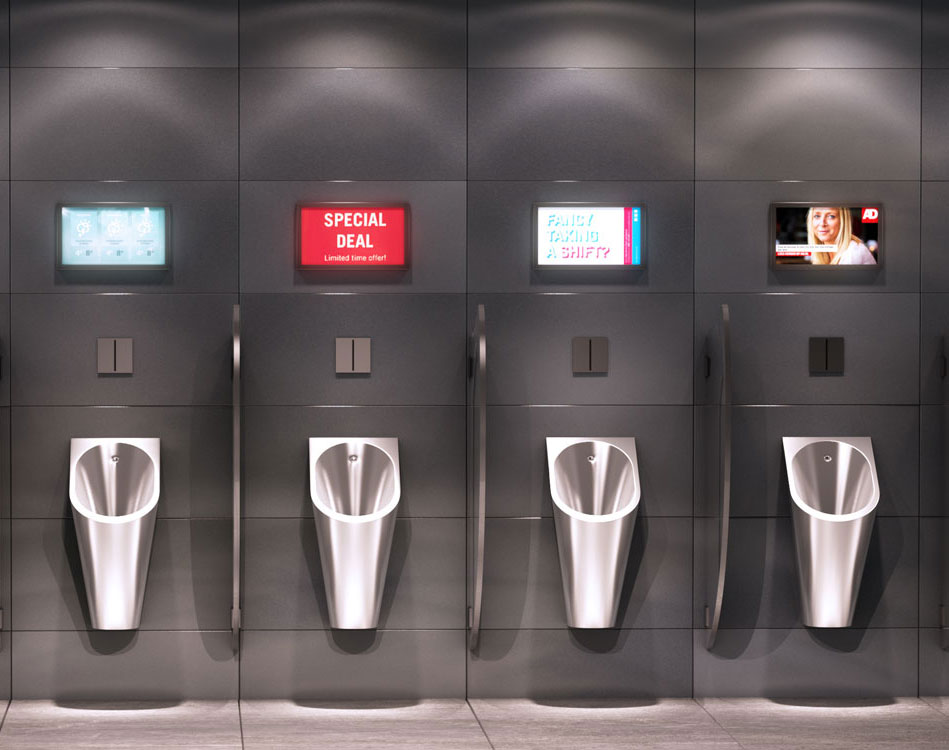 Digitize & commercialize your toilet space!
Communicate with your guests in a unique way. Promote the new special beer, the weekly menu, and/or other events. Link your business' Instagram page, show news, or a weather report.
Everything possible! With WC TV, you can easily assemble your video playlist and display it on the screens of your toilets.
Request a quote!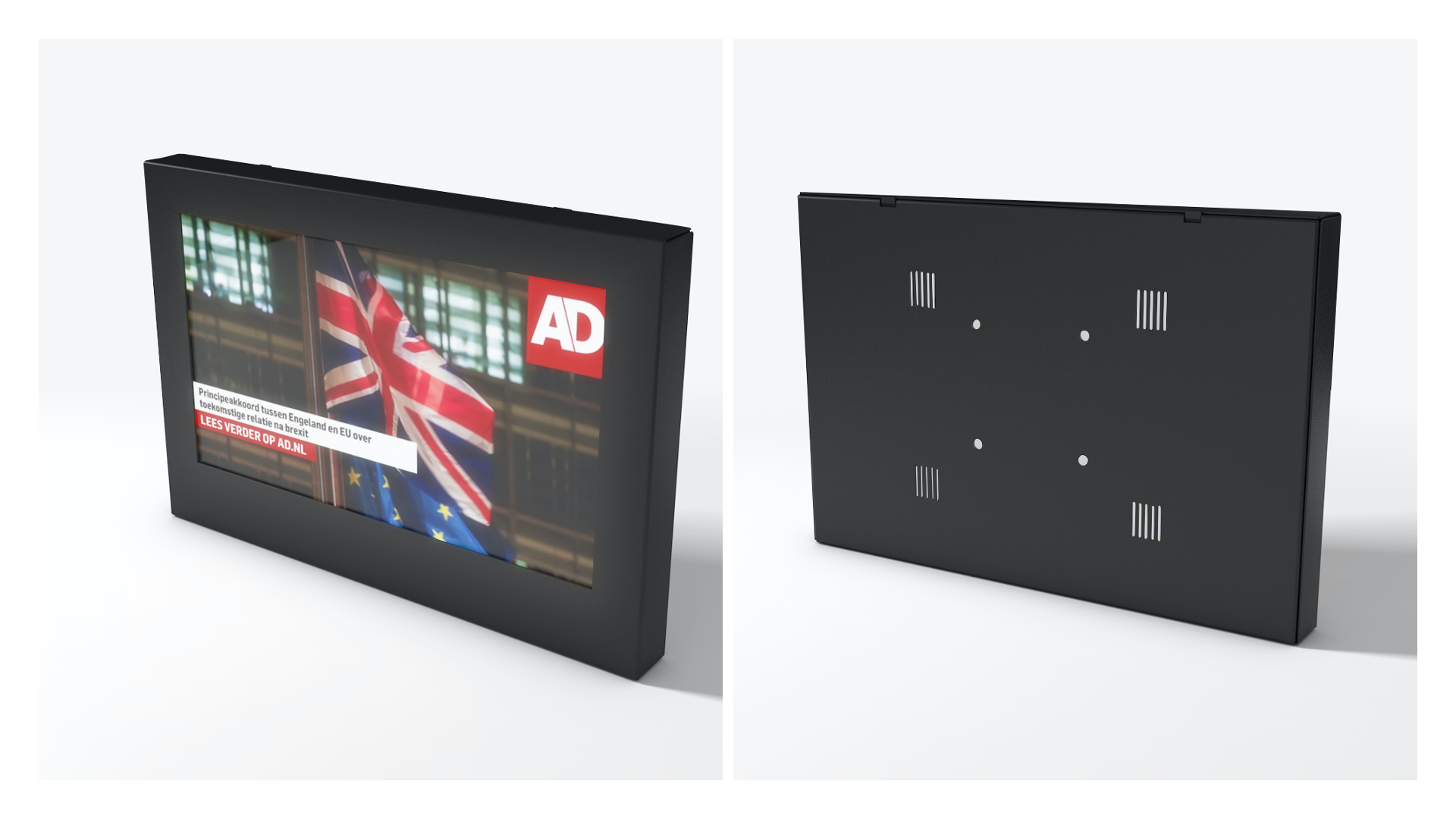 WC TV is a smart screen, covered by a damage-proof case. It includes a content management system, which you can use to control your screen from anywhere and share your message.

WC TV consists of:
A 15 or 22-inch screen

built-in HTML5 media player

Damage-proof case

Available in matte black and glossy white

Content management system

Installation of the display and case
---
From € 799
Which businesses can use WC TV?
Hotels
Connect with guests staying at your hotel. Promote your hotel's restaurant and other information of interest to visitors.
Cafes
Promote the new special beer, the event calendar, and the latest sports results. Generate additional income by marketing advertising space on the toilet screens.
Airports
Communicate with travelers through the airport's bathroom areas and sell advertising space to third parties.
Office buildings
Improve communication with your employees and visitors. Show an activity calendar, the latest company video, job offers, and much more.
Restaurants
Show off your tastiest dishes, drinks, and new activities to your restaurant visitors.
Buildings
Communicate hygiene guidelines, events and provide advertising space to companies in the business center building.
Amusement Parks
Use WC TV as an additional communication channel for visitors. Tell them about new attractions, opening hours, subscriptions, and available restaurants.
Stadiums
Communicate with stadium visitors through WC TV. Use the sink screens to give directions or keep showing events so your visitors don't miss a thing, plus generate additional revenue by marketing airtime.
Advantages of using WC TV
Digital advertising through your screens
The space in your toilets can be very interesting for advertisers. You may be already showing advertising material from suppliers or other entrepreneurs. With WC TV, the advertising options are much broader.
Instead of a static image, WC TV can be used to alternate multiple images and videos.
Advertisers on your WC TV?
Many companies that want to advertise on your bathroom screens. Think of the following target groups:
Existing providers
Business colleagues
Big trademark

Different companies would likely like to advertise at your location! Use WC TV as a revenue machine and digitalize your space.
Fees for WC TV ads?
WC TV has a high range. On average, someone spends a minute and a half at a time in the bathroom. Then there is a good chance that an ad on WC TV will stand out! Our clients earn between € 1,000 and € 10,000 per month with WC TV. This depends on the number of visitors, the number of toilets and toilet TV screens.
Do you want to know what WC TV can offer you each month? Get in touch with us!