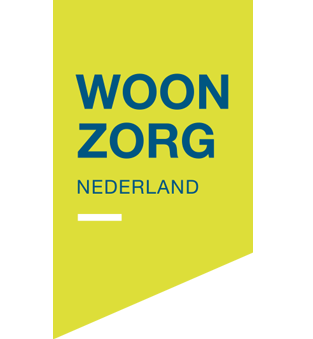 Housing coöperation Woonzorg Nederland
'The use of a digital channel in our residential complexes is really of additional value. Not only it is service oriented to the residents; it is also efficient for our residents consulants,' says Menno Busman, cluster manager Woonzorg Nederland.
Woonzorg Nederland is a nation wide housing coöperation which is specialized in senior housing. The housing coöperation is continuously researching innovative solutions. Replacing the old school bulletin board by a digital channel in about 300 buildings is one of these. Because of this resident consulents and resident commissions are able to share information related to the residential complex with just one mouse click. Not only Woonzorg Nederland is enthusiastic about the application; residential commissions are as well.
73 year-old Piet Mulder explains: 'I think this digital development is amazing and of such value for the speed with which you can communicate. Definitely if there are unforeseen circumstances. Within a couple of minutes you can read about it on screen.'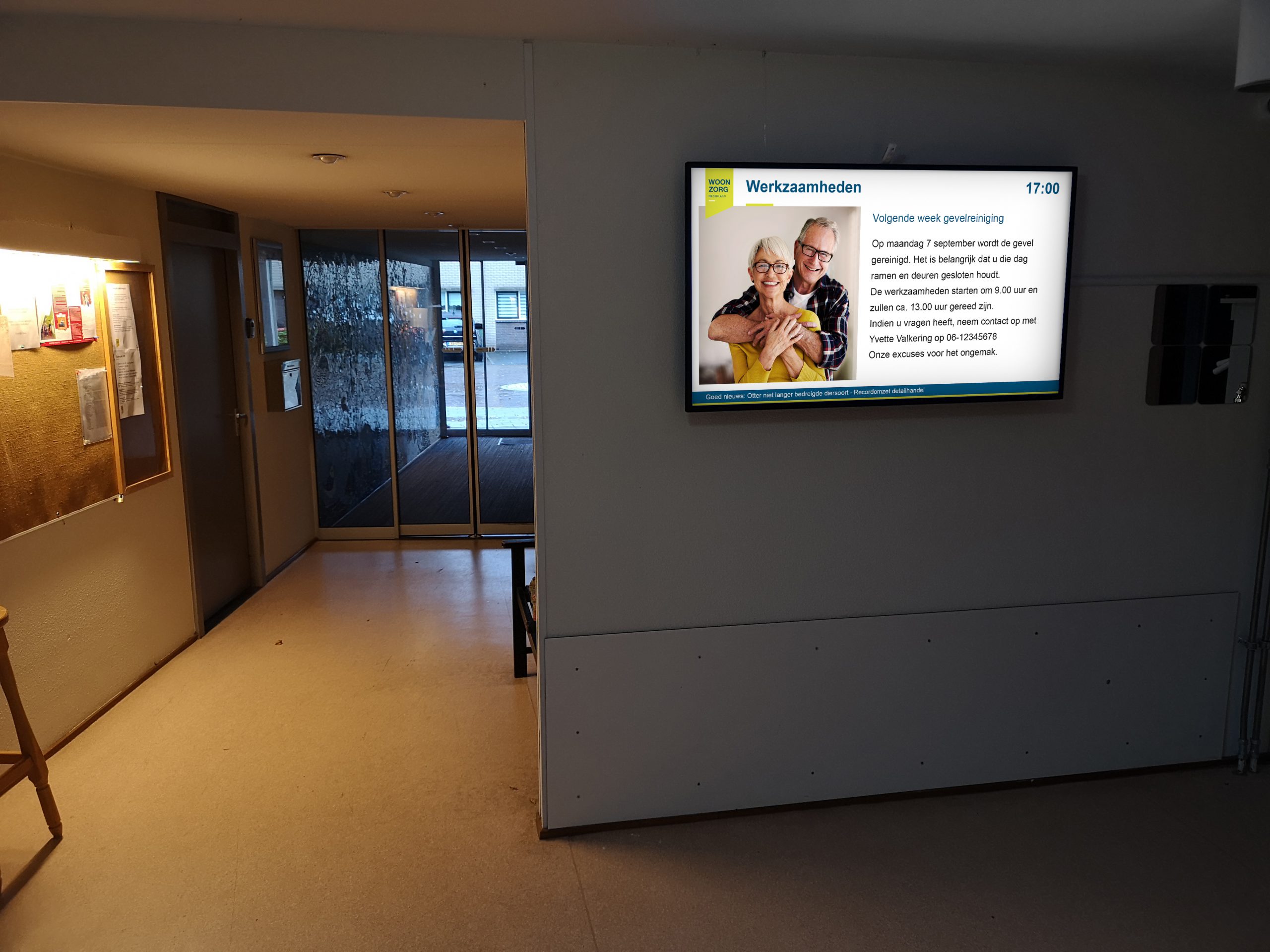 Quick provision of information through Easyscreen narrowcasting
Under the flag Woonzorg Thuis TV messages that are relevant for residents are broadcasted in the branding of Woonzorg Nederland. This includes information about maintenance, safety, activities or disruptions.
Also residential commissions in the residential complexes have the opportunity to share information. These items are always up to date and this way the digital screen keeps attracting attention of the residents.
Working even more efficiently because of Easyscreen
The residential consulants of Woonzorg Nederland work even more efficiently because of Woonzorg Thuis TV and have more spare time to have personal contact with the residents...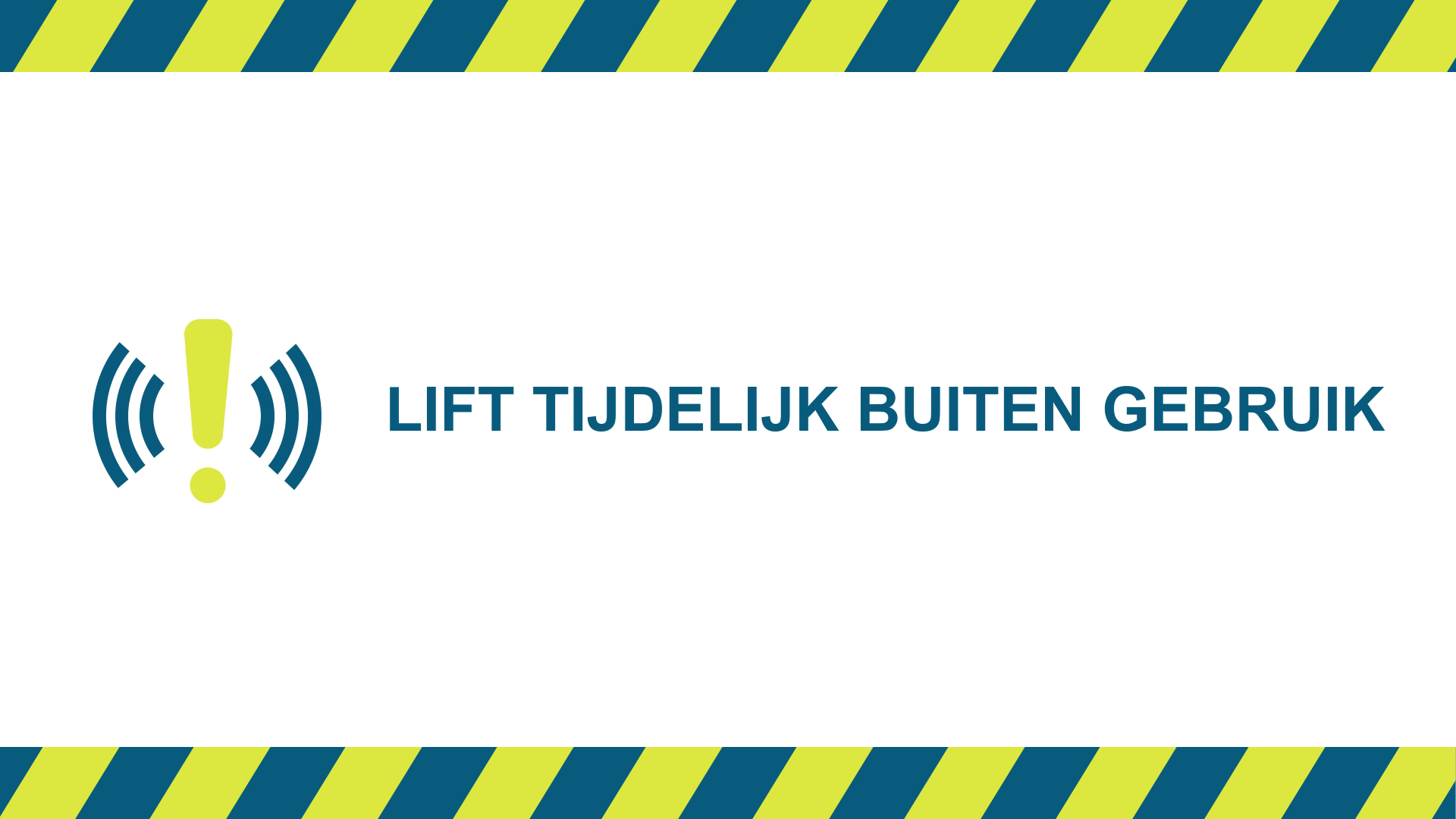 Implementation Woonzorg Thuis TV
Over a couple of months, Easyscreen has delivered to 300 residential complexes:
50" Philips screen and bracket

Media player for managing content from the Easyscreen platform

Router and data for network connection

Creating over 200 accounts

6 Woonzorg Nederland templates

Online training for department Communication, residential consulents, cluster managers and residential commission

Instruction videos for use of specific Woonzorg setting