Scherm Regio's zijn inhoud sjablonen die bovenop de afspeellijst worden geplaatst: bijvoorbeeld een zwarte balk met het weer, een klok, het verkeer in de buurt, een krant of een titel & beschrijving naar keuze zou een scherm regio kunnen zijn.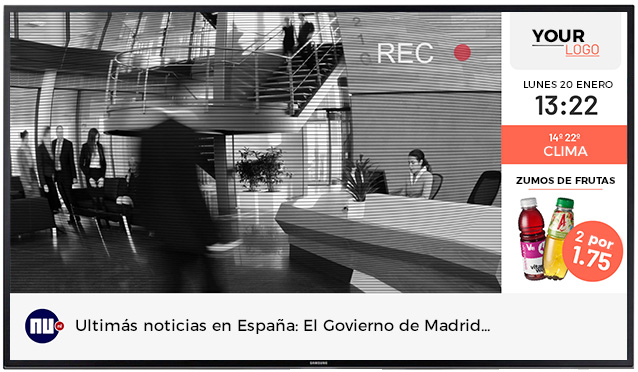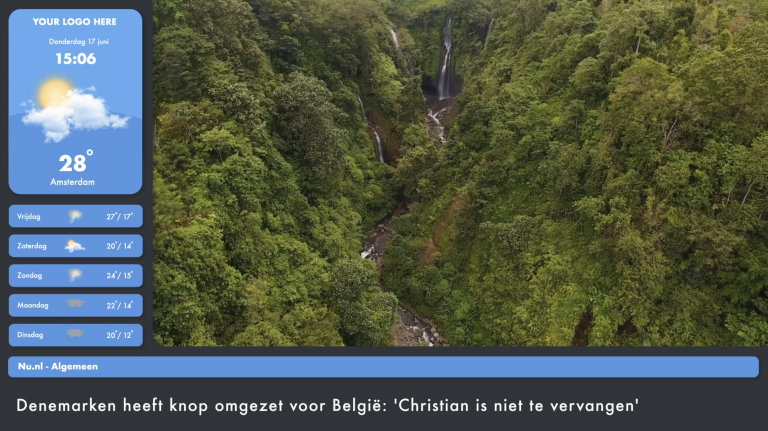 Hoe scherm regio's werken
De scherm regio's zijn inhouden die worden getoond op hetzelfde moment als de afspeellijst en kunnen worden geprogrammeerd volgens jouw schema's, d.w.z. de afspeellijst kan de hele dag zijn en de scherm regio bijvoorbeeld van 12pm tot 4pm.
At the time when both are playing at the same time the playlist would be arranged to be in the top right corner, left corner or just with a bottom bar.
To see how the display region is scheduled you can go in the Easyscreen software to the calendar button and schedule the specific times you want it to display and then schedule the playlist in the upper right corner.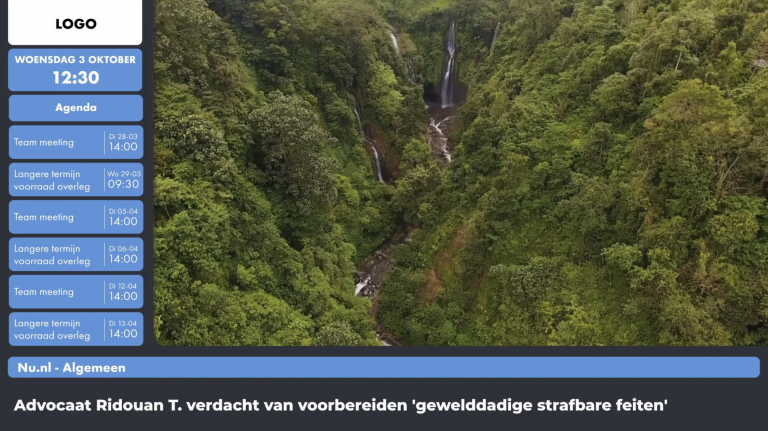 Probeer nu onze Digital Signage software