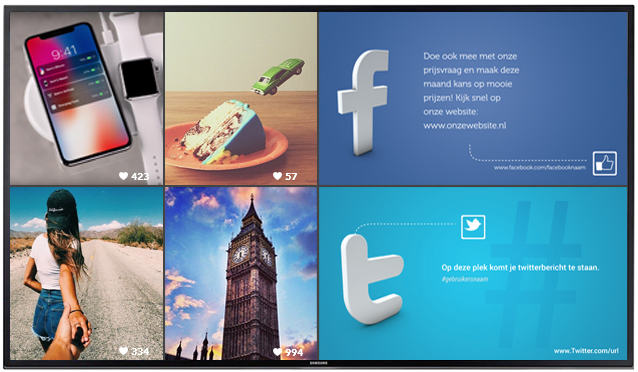 Social Media TV
---
Show what others have to say about your brand
Social Media TV gives an extra vivid dimension to any event or office environment. Posts from different social media can be streamed live onto your screens. Connect with your audience, anticipate what they say and stimulate interaction and engagement.
Read more about Social Media TV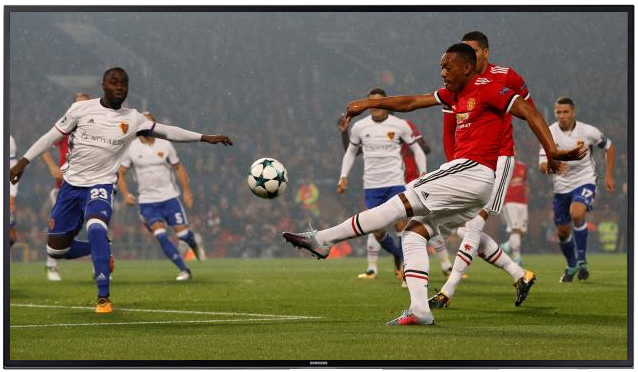 Live TV
---
Alternate your digital signage with 'regular' TV
Sometimes you just want to turn on the TV. Particularly during special events such as World Cup Football or the Olympic Games. Luckely its easy to switch between your digital signage program and 'regular' TV with our Easyscreen accounts.
* Advanced player required
Read more about Live TV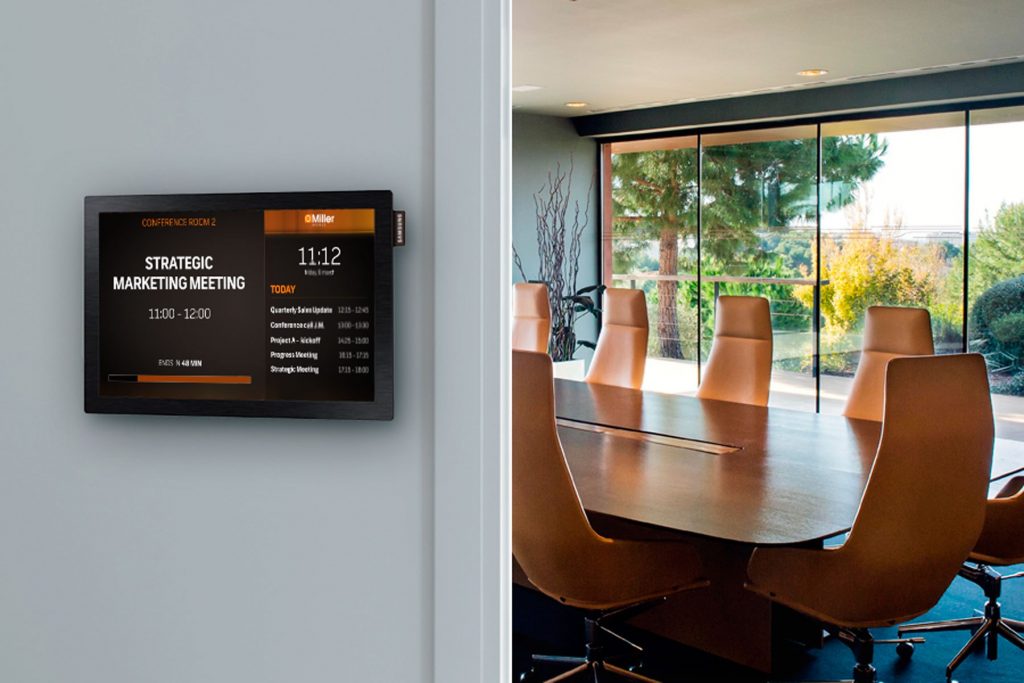 Meeting room TV
---
Right room, Right time & Right people
With Meeting TV, you have everything you need to plan a meeting in an easy way and find it again on a small screen next to the meeting room.
Read more about Meeting TV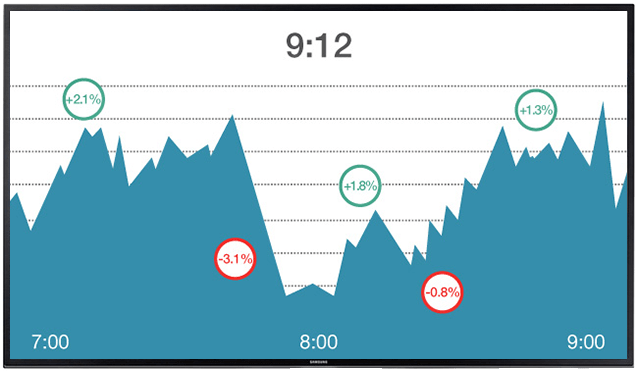 Team TV
---
Engage your employees with company information
Presenting and sharing information is more important than ever due to technological developments. As an organization, you want to keep your employees well informed, up-to-date and engaged.
Read more about Team TV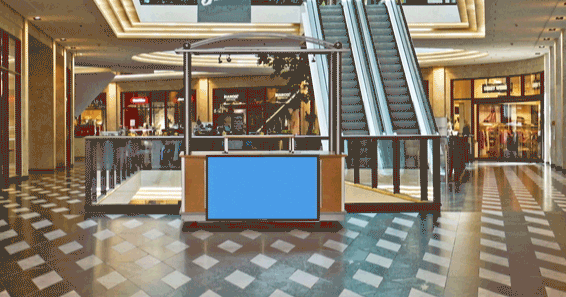 Wayfinding TV
---
Point your visitors in the right direction and improve their visitor experience
Wayfinding TV provides an onscreen overview of the different rooms in the building and enables visitors to quickly and easily find the room they are looking for. This is particularly useful for conference rooms, corporate office buildings, and healthcare institutions, such as hospitals.
Read more about Wayfinding TV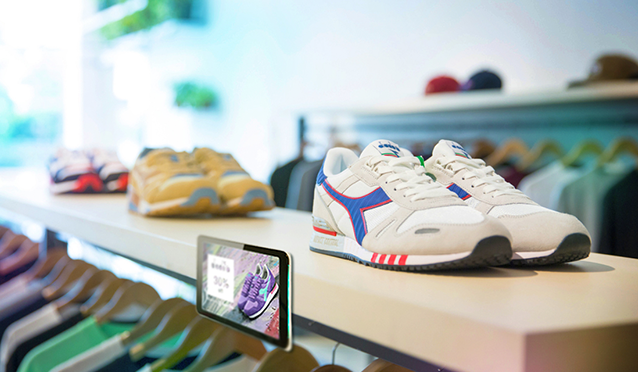 POS TV
---
Get full control of your shelf display
Seduce your customers when they are looking for the right product. With POS TV, you can very specifically broadcast a message with the USPs of your product. On a small screen on the shelf, next to your product.
Read more about POS TV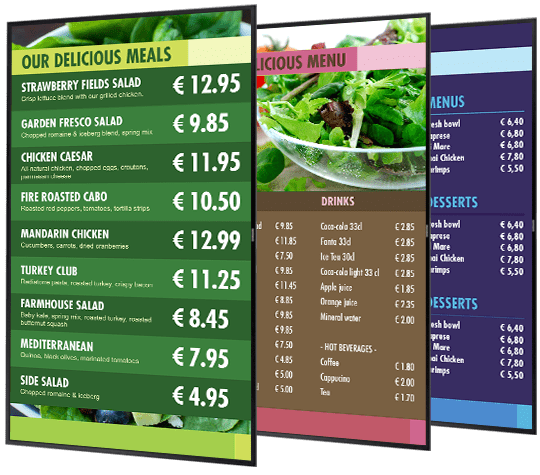 Menu TV
---
Let your customers decide while they wait
With Menu TV you inform your guests about your changing day or week menu and specials. Changes in the menu are easy to implement and immediately visible on your digital signage screen. You can also stimulate sales by using videos and photos.
Read more about Menu TV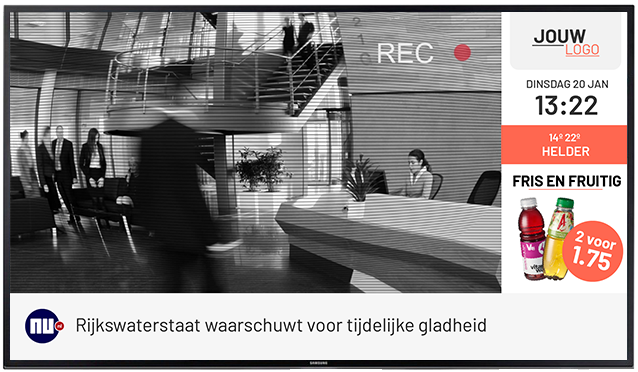 Live Camera Feed
---
Enrich your content with a live camera feed.
Live camera feeds attract attention. The link between the camera images and your digital signage system offers you unprecedented advantages.
Read more about Live Camera Feed
Looking for your own unique and specific solution? Inquire about all possibilities.
We can fully tailor our specific applications and adapt them to your particular requirements.
For every brand
Every style
All types of content
Every integration
Every request
Our creative team develops customized templates based on your request. Contact us for a brainstorming session.
Direct contact?
Chat with us or call: + 3120 - 754 86 86
[contact-form-7 title="" id="none"]