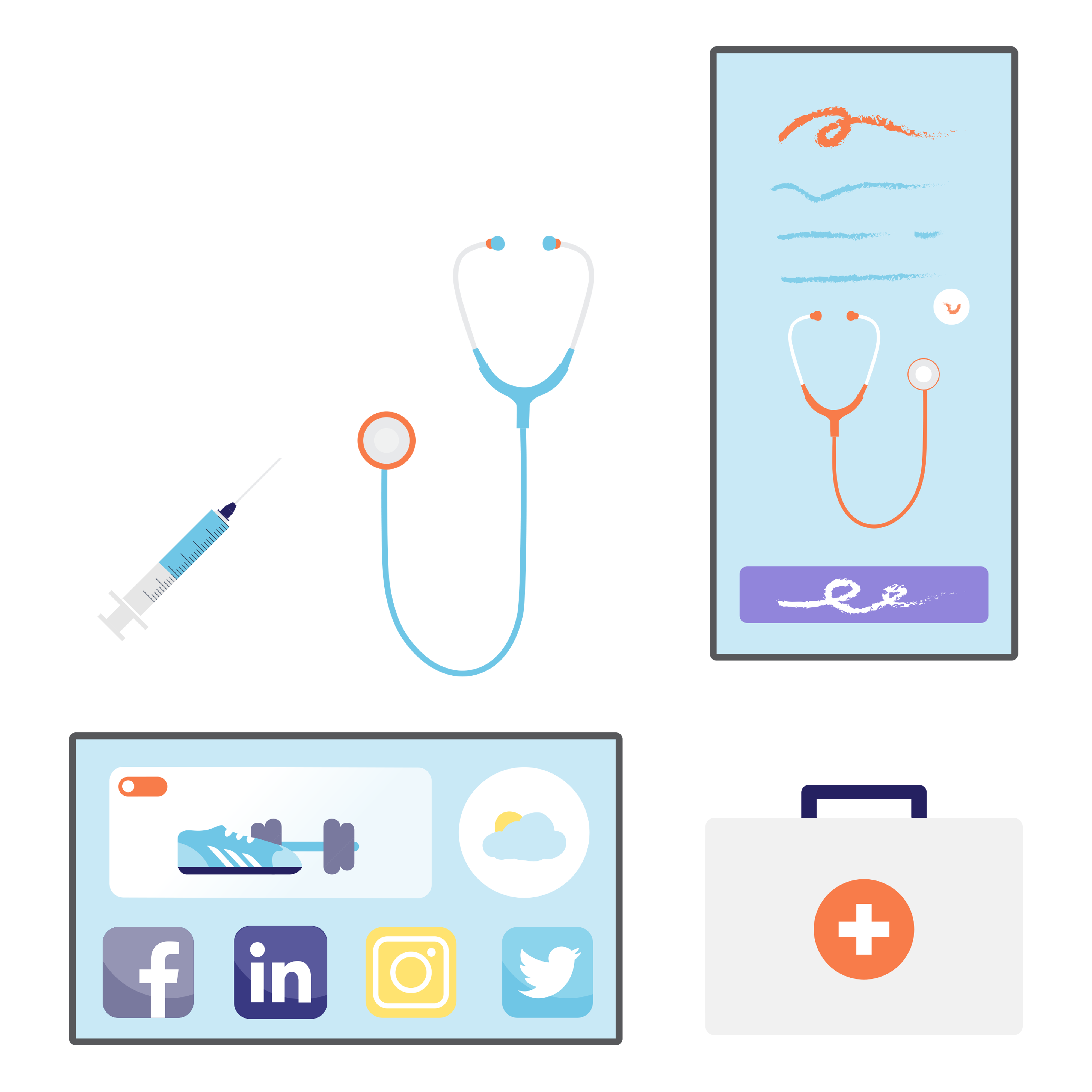 Using Digital Signage within healthcare and well-being
If patients have to wait, they'd appreciate it if you made their waiting time as pleasant as possible. With Digital Signage, you can inform all of your patients about important topics and give answers to the most frequently asked questions.
Continuous communication via Digital Signage screens saves everyone time and connects the visitor to your practice or healthcare institution. We have developed special valuable products that are easy to use for the healthcare and well-being industry. All you have to do for the various templates is to add your information. In addition, you can easily add news, such as Pollennieuws or NHG videos about health topics. With its own corporate identity, Digital Signage is quickly becoming a professional video program.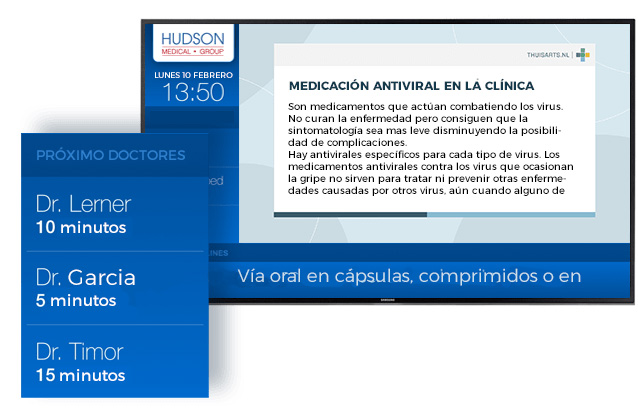 Promote patient satisfaction
Always have the current information about your healthcare and well-being practice or institution visible with Digital Signage. You can inform patients whether or not their appointment will be delayed and which doctors are present.
Via the Digital Signage screens, patients know their position in line. This is the perfect way to promote patient satisfaction in practice and across the entire healthcare and well-being sector. You'll create your varied program that always displays the waiting time information.
With the QuickEdit functionality, you can adjust these times very easily without logging in to the Digital Signage system.
Digital Signage is easily linked to a queue management system. Many employees can simultaneously control the system by pressing a button at the desk. The patient immediately sees when it's their turn and at which counter they are expected.
For integration with the Digital Signage system, we have 3 queue management systems: Comsysco, Apotheek Partners and Qmatic.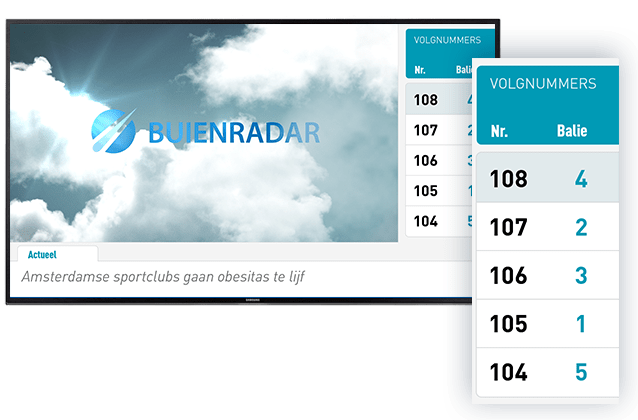 Discover just how easy it is!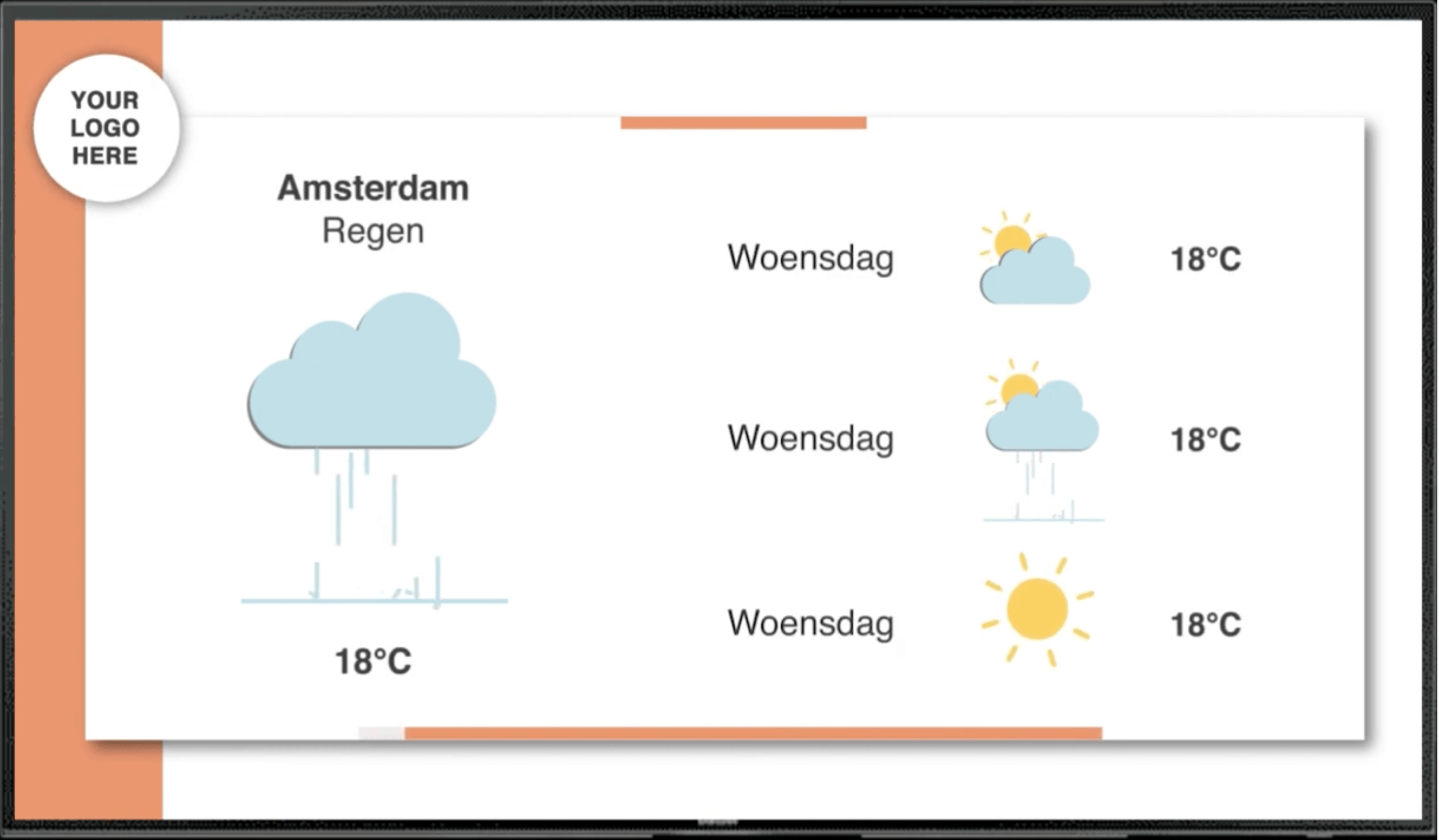 Information and relaxation
As well as providing general company information, you can also alternate information with interesting videos about specific themes in healthcare and well-being, recent news reports, or videos that offer relaxation. Options that will make the waiting time seem shorter for the patient.
Digital Signage helps communicate with patients and makes the overall experience of visiting the practice or institution more pleasant.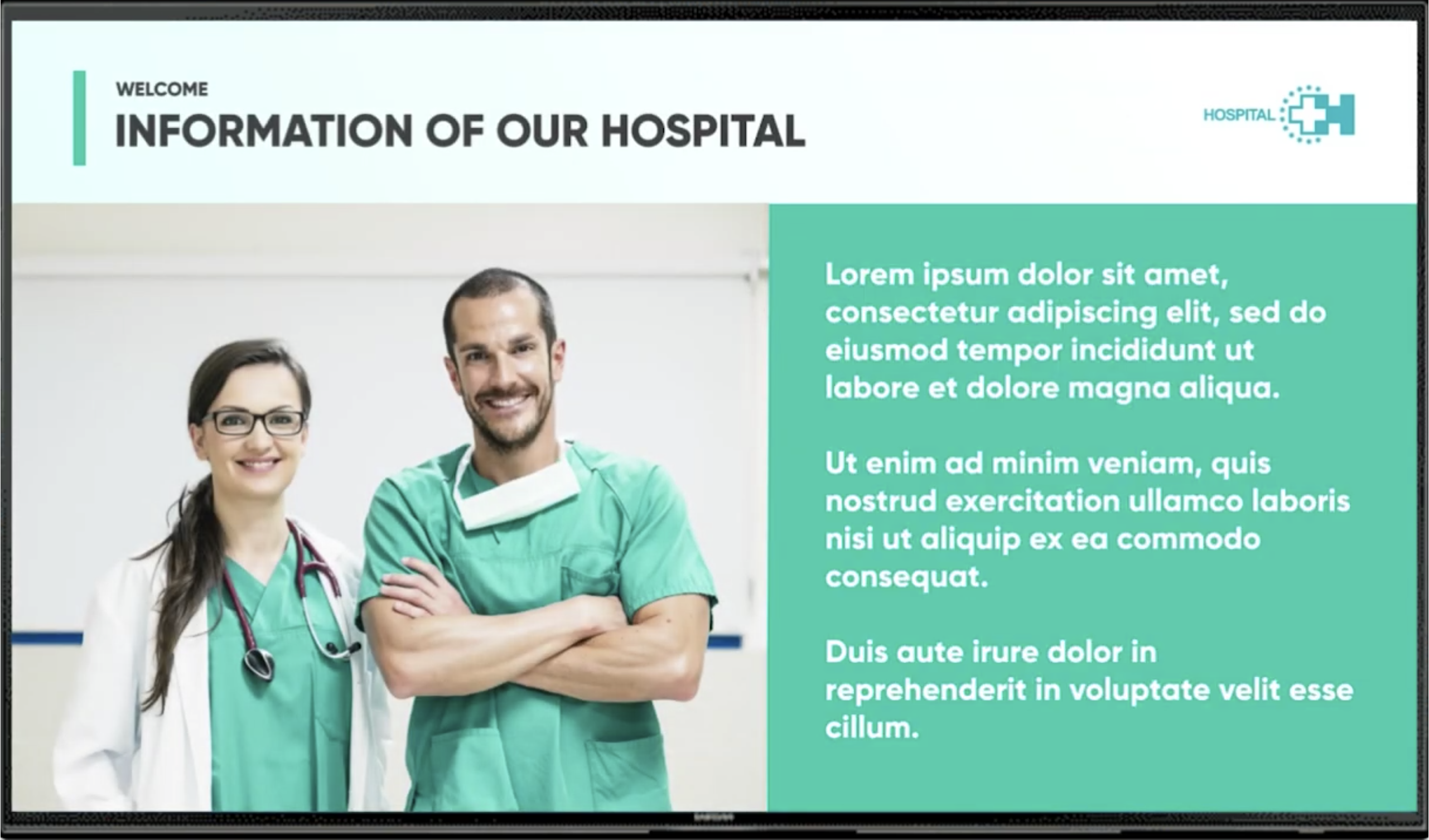 Professional and easily recognizable appearance
Digital signage with your own corporate identity
You can have your Digital Signage options made to suit the style of your healthcare or well-being practice. This reflects a professional appearance and is recognizable to your patients. Digital signage is a dynamic way to get your information across to a wide range of your patients.
.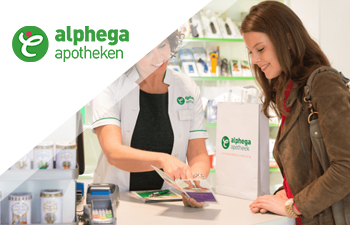 Integrated sequence number system Alphega Apotheken Having to queue at the pharmacy is the rule rather than the exception. To create a pleasant environment and to give the waiting customer an enjoyable experience, Alphega Pharmacies have opted to use Easyscreen digital signage. The majority Of their 70 locations utilize an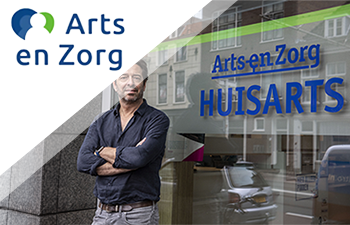 Update waiting times yourself Arts en Zorg "We experience digital signage with Easyscreen as easy and fun! Our visitors are informed in an attractive way "Arts en Zorg" offers a wide range of medical services under one roof. As many as 21 locations guarantee client-friendly and high-quality care every day.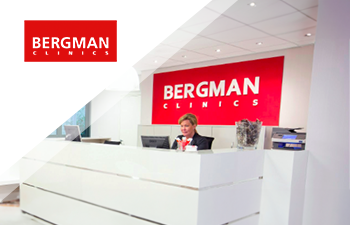 EASYSCREEN: THE COMMUNICATION BEHIND BERGMAN CLINICS Bergman Clinics "By using Easyscreen narrowcasting, patiënts are more at ease." Bergman Clinics has grown in 30 years into the largest network of focus clinics for planned medical care in The Netherlands with their brands Bergman Clinics, Bey by Bergman Clinics and Memira. In
Start your Digital Signage demo. It's free!
Test our Digital Signage software completely free of charge. With an Easyscreen demo account, you can immediately see how fast and simple it is to create your digital signage program. Request a demo account via the form on the right-hand side of the page. Within five seconds you'll receive a username and password. Simply "Log In" and discover the unprecedented possibilities of Easyscreen.
Use live-widgets
Upload your media
Create your playlist
Choose from hundreds of templates
Integrate social media such as Facebook and Instagram
Choose from countless free stock photos and videos
Discover the convenience of our digital signage software