Content Creation
From pre-designed templates to customised content for digital signage.
Digital Signage Content
Creating the best possible content for your digital signage solution is absolutely vital. It needs to match your hardware's capabilities,be created to the highest quality and help you to achieve your objectives. This guide will outline what your options are for content sourcing, creation and publishing. We'll provide you with some great examples of dynamic content and explain how Easyscreen can help you.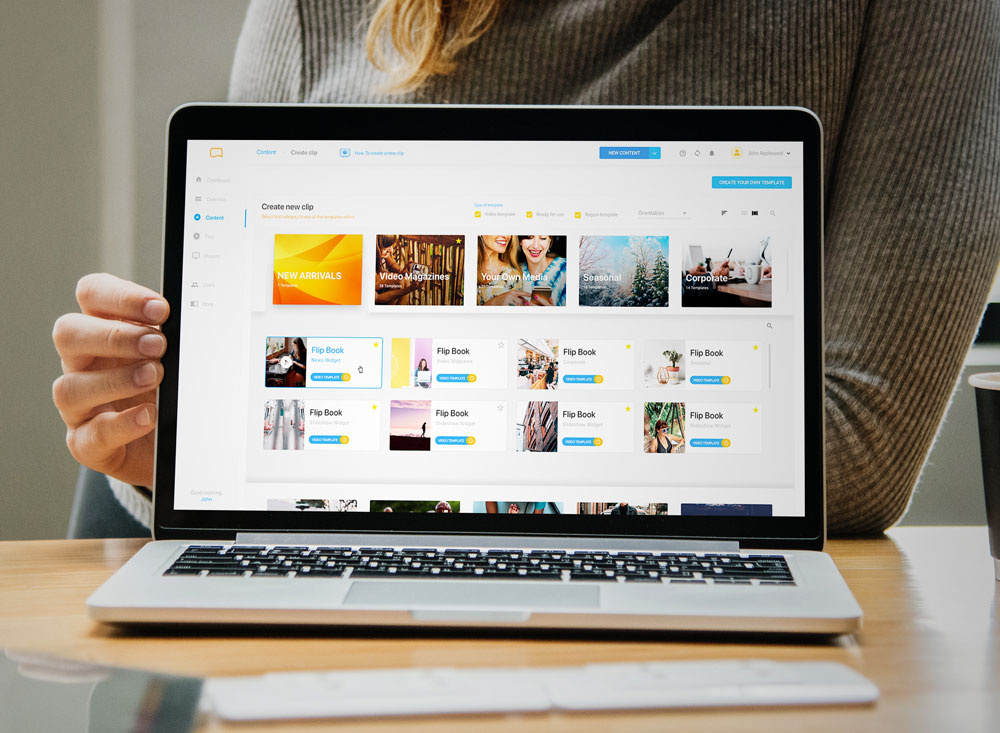 Do It your self
Can you create digital signage content yourself?
You can create digital signage content yourself and it's possible to do it for free. Use images collected online/taken yourself or use simple software like Microsoft PowerPoint and Adobe Photoshop. If you have designers in your company, then they will be able to create more complex content.