Make connections with your audience
---
Share your social media on your digital signage network
Show what your brand has to say and what others have to say about it.
Social Media TV gives an extra vivid dimension to any environment. Posts from different social media can be streamed live onto your screens. Connect with your audience, anticipate what they say and stimulate interaction and engagement.
With Social Media TV, you can display social media channels on your screen as either full screen or with three different social media accounts at once. With Easyscreen, you can link your desired social media accounts to the clips through your social media accounts or by entering a direct link.


€ 14,50 per month
I want this!
The Setups
---
Choose how you share your connections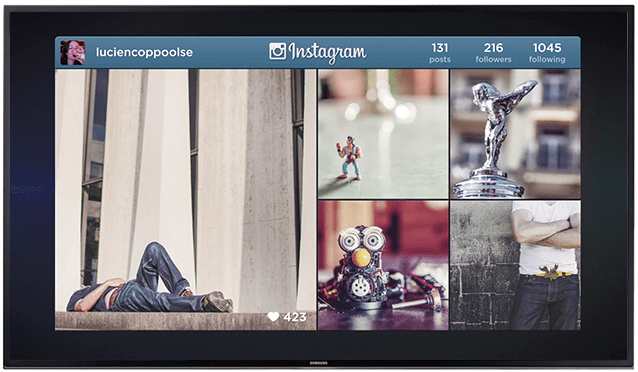 Social playlist
A short playlist of widgets, specially created to display the content of your social media channels. Show your audience what your brand stands for.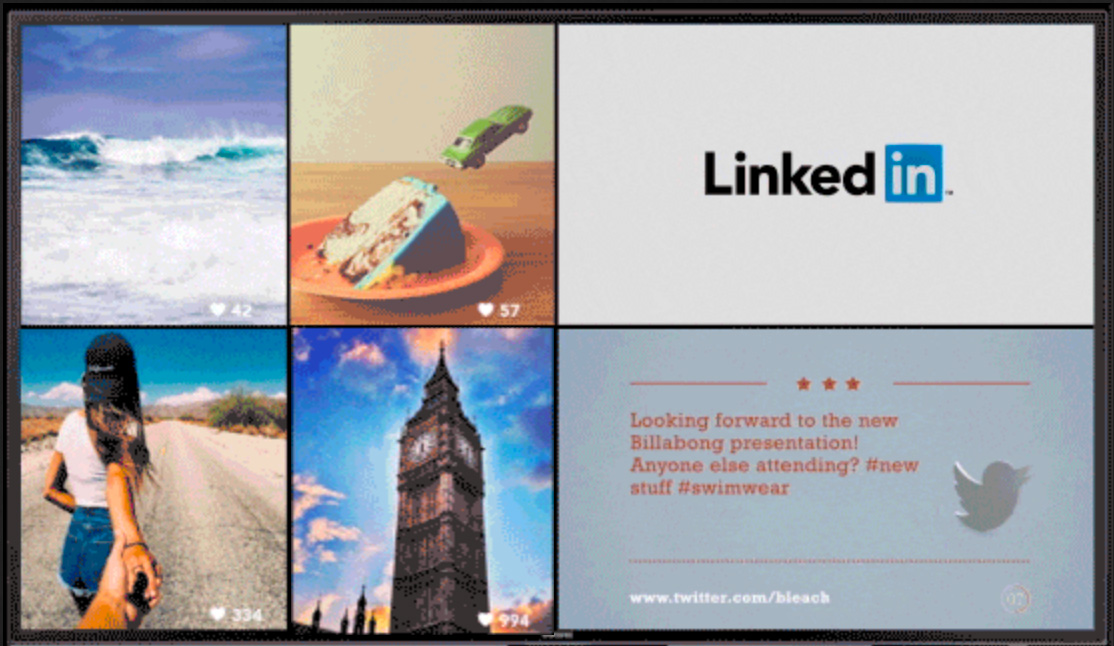 Give an overview
With just 1 widget, you can display the latest posts on 3 different social media platforms enabling you to monitor everything at once.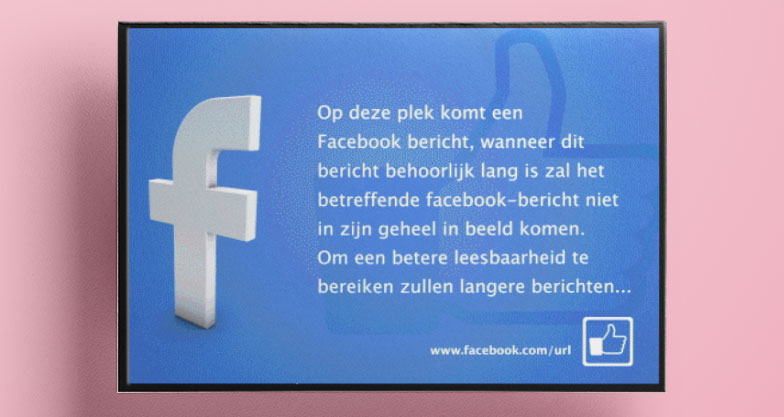 Social Media Templates
Use our social media templates to quickly and smoothly display a filtered stream of activity for each social media account
Greater Interaction
Generate more content than ever before, as messages are instantly streamed live to encourage others to respond
Brand Insight
Gain insight into your customers by generating more likes and comments on your content, allowing them to express their opinions.
Optimal Sharing
Keep your content up-to-date and interesting by using our templates and content management system.
Real-time Real-life
Real-time content can be streamed on your displays to stimulate real-life conversations in your spaces.
Increase Your Following
More customers will follow you if they are made aware of your online presence and that you share engagements.
Modernize Your Image
Effective social media engagement will show your audience that your brand is modern and fun.
Company knowledge
Show employees what's going on across industries and markets to keep them focused, productive and motivated.
Brand Trust & Loyalty
Share your best customer tweets and reviews to show potential customers that you are reliable and trustworthy.

Personalize
---
You can now engage your audience by synchronizing your social media activity to your digital signage display network. But not only that, you can display your social media wall with your look and feel for optimal brand recognition. Your displayed social media can be made to match your communication needs.

Inspire engagement with customer interactions

Customize colors themes, images and text


Make adjustments for greater readability


Filter the activity that comes through


Templates for different social media sites


Show multiple social feeds on a display at once


Kick-start a hashtag campaign
We've developed this product with great care for its application, and we are continuing to develop it.
Do you have any questions or desires, modifications or additions that you'd like? We are convinced we can meet your demands and make it suitable for your business too, so just let us know what you need!
I want this!
More Digital Signage Applications
---
See what else Easyscreen has to offer