Only the best digital signage hardware
Easyscreen provides thousands of clients with reliable digital signage hardware, including players and professional Samsung smart signage displays or digital signage screens. We select our media players with great care based on robustness and stability, so content plays smoothly. We understand that a digital signage system must be stable, user-friendly, and hassle-free. We provide suitable digital signage displays for every type of location. We offer indoor and outdoor digital signage with a range of large to small smart signage displays.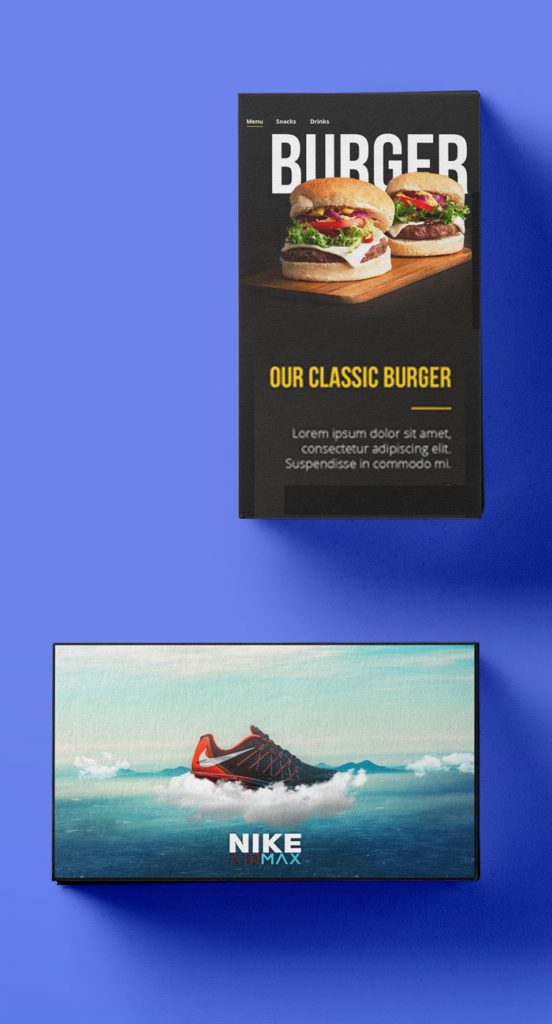 Easyscreen is integrated with stable and reliable digital signage players. The Easyscreen digital signage platform runs on Samsung Tizen, the latest Samsung digital signage monitor with a built-in media player. Samsung's System On Chip (Samsung SOC) solution combines an innovative, professional Samsung smart signage display with a Samsung smart signage platform. Like other top-quality players, it is stable, reliable, and fast to load.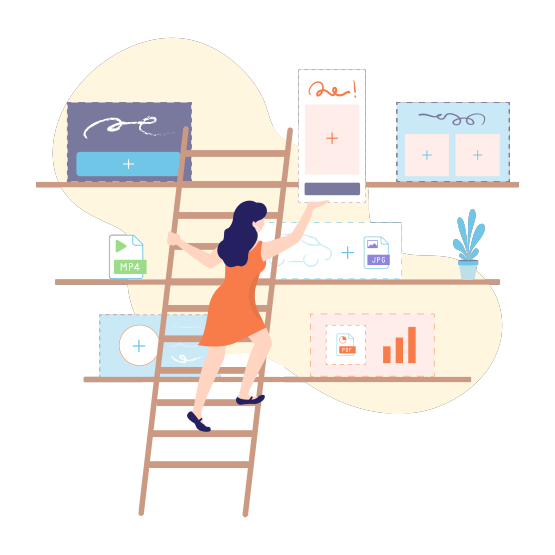 Already have a screen? Choose our HTML5 HD media player
IAdea digital signage players bring the future to you. These media player powerhouses are known for their speed and reliability as they are specifically designed for digital signage. Conveniently, because we work exclusively with IAdea, we can set up your IAdea media player and configure it perfectly for you. We then either send it directly or personally install the digital signage player onsite. You can be 100% sure that your media player is correctly set up and maximizes the full potential of the Easyscreen software. Select the HTML5 HD media player because it's:
Seriously robust and extremely reliable
Plug & Play: everyone can do it (yes, even you)
Ideal in combination with Easyscreen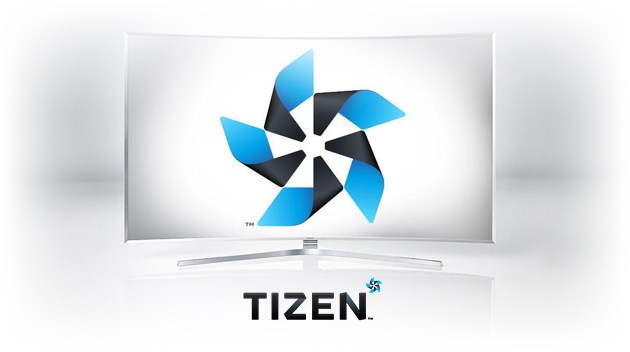 Samsung Tizen: a powerful screen with a built-in media player
Our digital signage solution with the most features is now integrated with Samsung's most innovative and powerful new screen Tizen: a digital signage monitor with a built-in media player. As a pioneer, we are working closely with Samsung to create integrated, visual displays. Our rich digital signage software, with its extensive features and possibilities for every sector, is combined with the powerful professional Samsung displays. Tizen is a 4th generation Samsung System On Chip (SOC) and exceeds expectations with:
Very fast loading time
More stable and stronger performance
Three times the animation performance compared to previous models
HTML5 animation support
With pride, we present our integration with LG WebOS! It is now possible to use LG screens with the LG webOS app that is connected to our software. Quick and easy.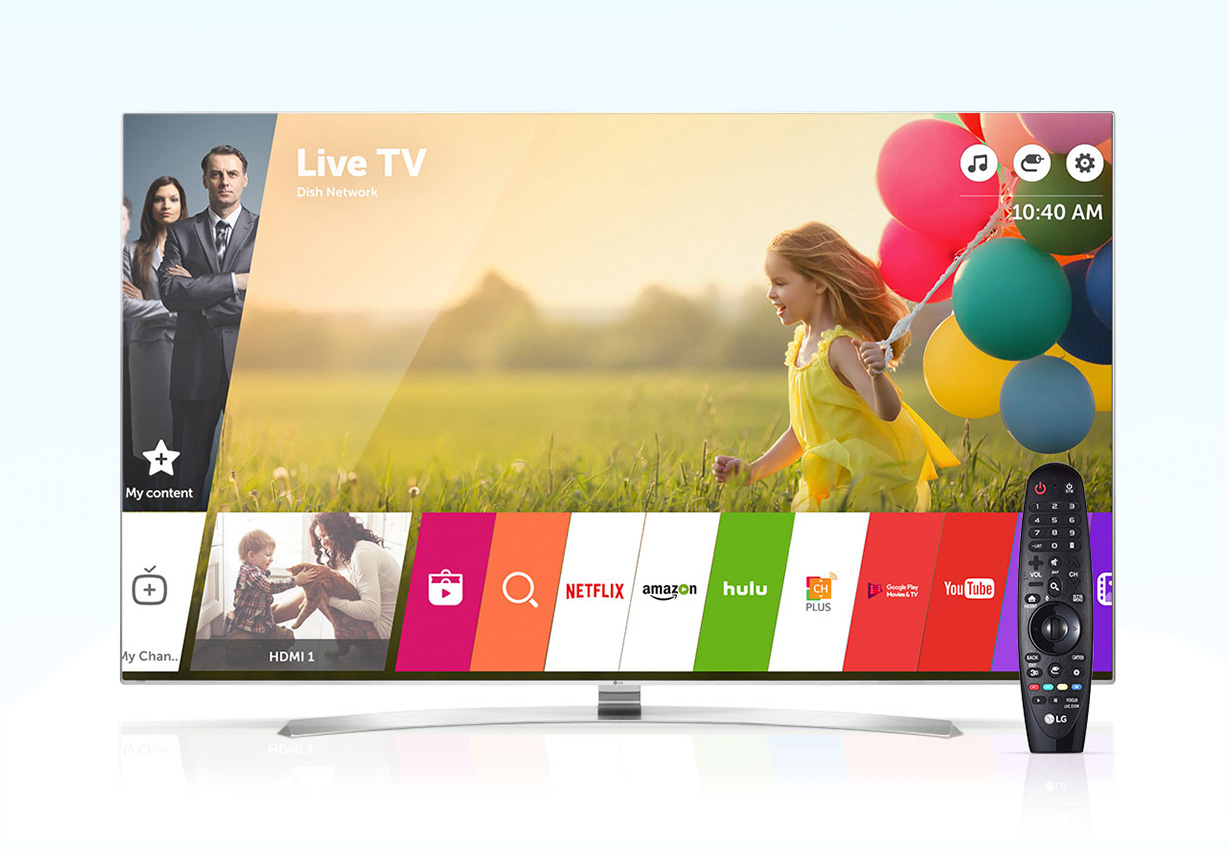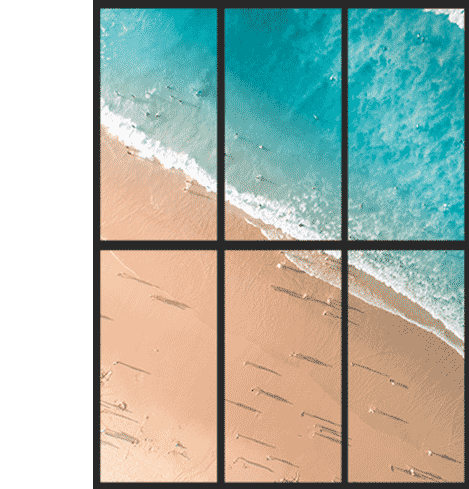 Create a big visual impact to impress your audience. The bigger, the better, and the easier. Choose from standard, large and creative options. Create a large video in the form of a video wall, flower or windmill and emphasize your audiovisual message. Our video wall solution offers interactivity for your customers and is easy to manage. As with all our products. Video walls provide a versatile solution to your digital AV media challenge. We are always looking for the optimal combination of hardware, platform, and original content to enhance the customer experience.
A Samsung LED smart signage TV gives a clear picture and, thanks to its quality components, has a longer lifespan. For special digital signage solutions, then using Videowalls, Shop window TV and Outdoor will be true eye-catchers. Even smaller screens, such as those from Samsung or iAdea in the product range, have an impact.
Need advice? We're happy to help
Our Tech team, the largest in Europe, is continuously developing and improving the software and integrating digital signage hardware onto our platform. Do you want to know which hardware we are currently testing or have already released in beta? Or, maybe you have a project using specific hardware that you'd like to connect to our platform? Simply fill out the form on the right-hand side and we will contact you as soon as possible Liever persoonlijk contact? Groot gelijk! Chat met ons of bel: 020-754 86 86