Digital signage within the leisure and hospitality industry
Keep the door open. Take a coat. In the leisure and hospitality industry, the small things make the difference. They are often the reason why customers like to come back to you.
[contact-form-7 title="" id="none"]
Do you want more satisfied customers? Invest in digital signage, because digital signage lets you engage with your audience and gives them important information. Easyscreen offers you all the tools to make digital signage a success in the leisure and catering industry. From signpost to the menu board and from meeting planner to dynamic information screen. We have the stuff that makes your guests completely pampered.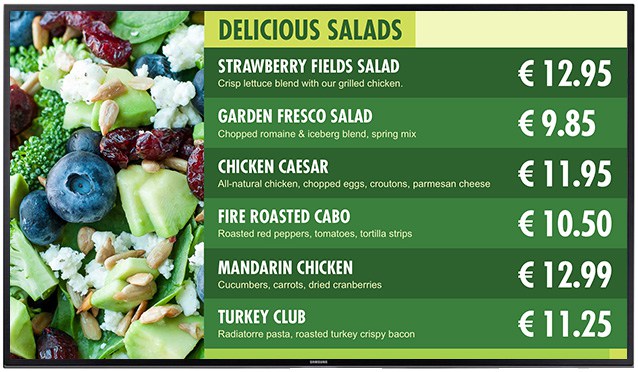 Digital signage that makes your mouth water
Menu TV
Show at a glance that you can cook with a dynamic overview of the menu, including current prices, the quantities, and the amounts of time that it had been ordered. In short, from narrowcasting to mouth-watering.
Read more about menu tv
QR Menu TV
Forget about paper menus. Follow health regulations with our contactless solution for restaurants. We have created QR Menu TV, a solution that uses QR codes to display your restaurant's menu on your clients' mobile phones and on-screen, thus avoiding contact with surfaces. Show your menu in a dynamic, digital, and contactless way. There's no need to download any App! Your Menu TV Screen will automatically show your products.
Read more about QR Menu TV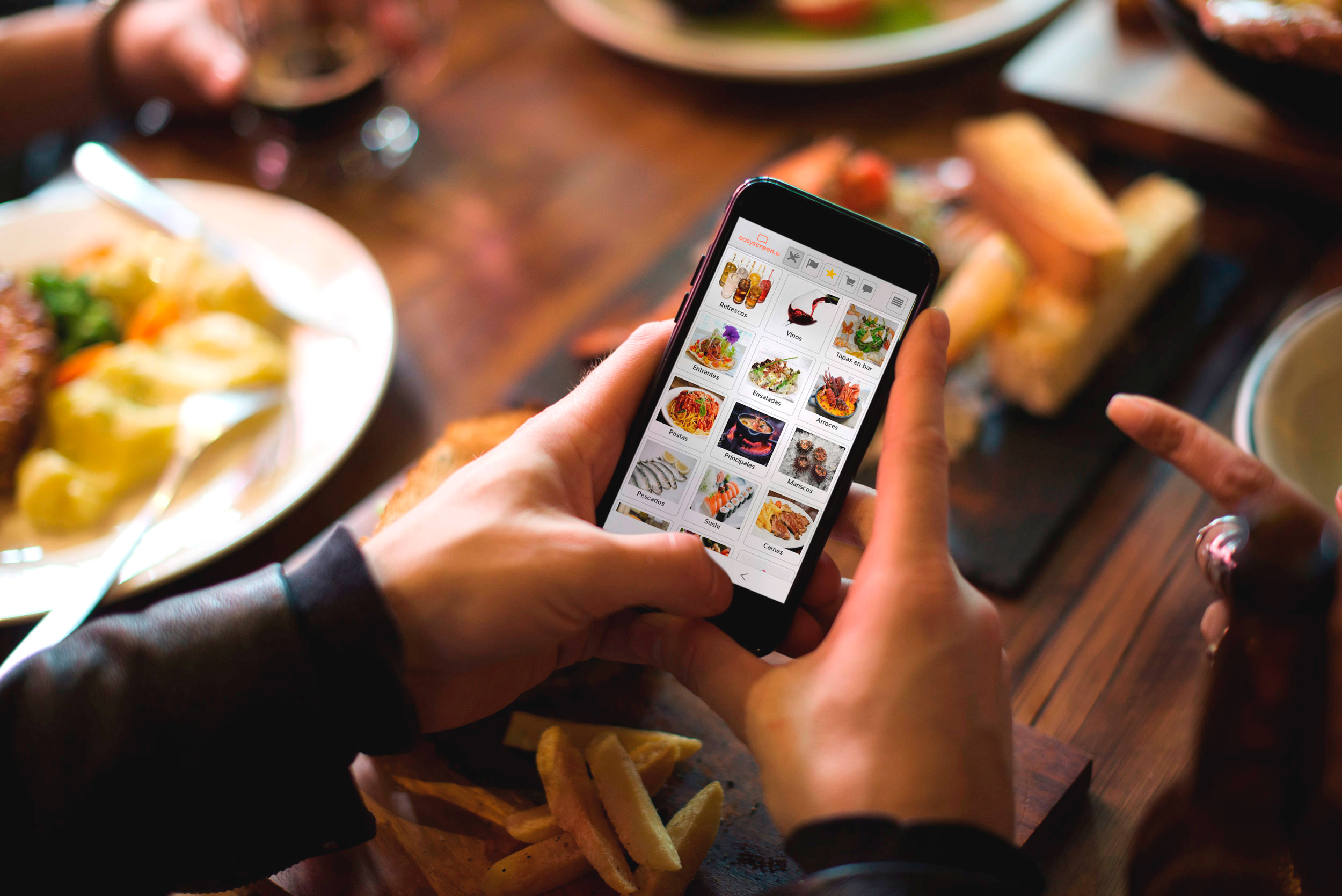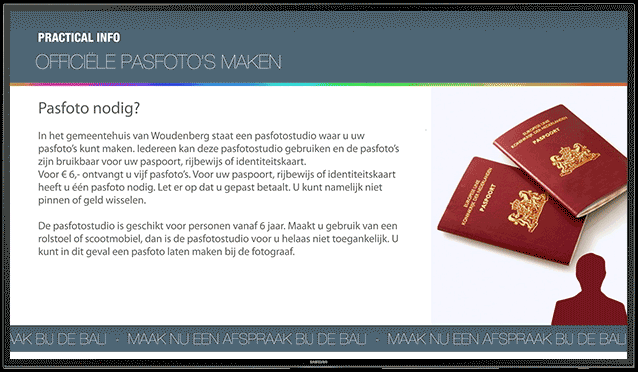 No more boring waiting times
News and entertainment
The minutes fly by thanks to our waiting softeners. A balanced mix of items that you can easily put on your playlist. Choose from current channels, local news, and trending topics.
View all features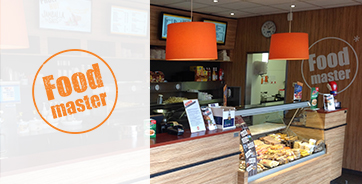 Foodmaster
Cafeterias with Easyscreen
'Moving images appeal to our target group. Narrowcasting with Easyscreen allows us to attract the attention of our guests. Foodmaster customers do not have to get bored while they wait for their order, as Foodmaster TV displays offers and monthly promotions, news, sports, and entertainment.
Read more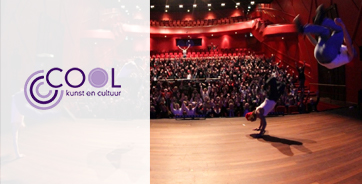 Cool Kunst en Cultuur
Best Cool. Digital signage voor meerdere theaters.
"Digital signage creates more experience and inspiration. Our visitors see in real-time what is happening in the various theaters. " Easyscreen provided Cool with a complete digital signage system from Easyscreen with 18 screens.
Read more
Start your digital signage demo. It is free!
Test our digital signage software completely free of charge. With an Easyscreen demo account, you can immediately see how fast and simple you create your digital signage program. Request a demo account via the form on the right. You will then receive a username and password within five seconds. Log in and discover the unprecedented possibilities of Easyscreen.
Use live widgets

Upload your media

Create your playlist

Choose from hundreds of templates

Link social media such as Facebook and Instagram

Choose from countless free stock photos and videos

Discover the convenience of our digital signage software
[contact-form-7 title="" id="none"]
Do you have a specific wish?
We would love to hear it! Click on the button, fill out the form, and our customer service will handle the request. In consultation with the software department, it will be examined whether it is possible to realize your wish (so-called 'feature request') and if so, in what period.
I have a specific wish