What is Digital Signage?
---
Digital signage is a growing communications medium used to transfer information through controlled and connected digital displays – a private TV channel. In contrast to broadcasting, digital signage is used to effectively target specific groups of people at certain locations and times with tailored information and entertainment.

FREE DEMO WITHIN 10 seconds
The Ultimate Guide to Digital Signage
---
How Are Industries Using Digital Signage?

---

Digital signage is everywhere. It's found in shops, hospitals, offices, airports, gyms, schools, finance and anywhere else information and media needs to be communicated or people can be entertained. The huge growth of the digital signage industry is being fueled by rapid technological developments, resulting in lower costs, easier to use plug-and-play hardware and software, and faster, more-widespread broadband internet. This has made it more accessible and attractive to different types and sizes of businesses to achieve objectives and turn any space into a modern, innovative environment.
Why is Digital Signage Important?
---
Evolving Advertising Opportunities
Normal television has dropped in viewing numbers and continues to do so. The 'video on demand' format has become the preferred method of watching content, with key players such as YouTube and Netflix allowing viewers to watch what they want, when they want. These services offer limited or no advertising opportunities except product placement. However, brands remain desperate to get their messages and content out there and this is where digital out-of-home media (DOOH) steps in. Digital signage gives brands and advertisers the opportunity to show targeted audiences dynamic, engaging content in high-impact and relevant public locations.
Optimising Communications
Different types of information will need to communicated to different target audiences, whether that's patients, customers, clients, staff, students or stakeholders. However, no matter the audience, it needs to be done in an effective, engaging way. Digital signage's vast capabilities and ease of implementation means that it can be looked at as the best option to improve communications in a shop, hospital, school, corporate office, hotel, petrol station or anywhere else. It doesn't matter if you're looking to improve your commercial communications (promotions, waiting times, product information, menus) or internal communications (company news, KPIs, meeting room bookings, way finding ), digital signage does it in a dynamic way that gets information across easily, quickly and accurately.
The Experience Economy
In this era, the most successful physical locations – commercial and public – are staying relevant and competitive by using technology to create new, higher-level experiences. They want to create the value of an experience for their audiences by orchestrating memorable events and engagements, which become part of an augmented product or service. In this way, digital signage ensures that audiences of all kinds have every opportunity to have a value-driven experience, no matter whether it's in-house or out of home.
What is a digital signage display?
---
A digital signage display is a screen that's used to show information and media to a targeted audience. There's a variety of types, sizes and sophistication available to fit the purpose of any digital signage solution. Unlike consumer TVs, they have been specifically built for the demands of commercial use.
Why is it better to use a digital signage display over a consumer TV?
---
There's a big difference between the commercial displays you see in public and the consumer TVs we have in our homes. Digital signage uses commercial displays because they have been specially built with extra functionality and to survive heavy demands and testing environments. Every year the displays become more powerful, durable, thinner, lighter, versatile and energy efficient. Digital signage displays save you money while optimising the impact of your content through their greater performance.

Screen Brightness

Lifespan

Functionality

Aesthetics

Warranty

System on Chip
What types of digital signage displays can you use?
---
The four types of digital signage displays are a tablet, LED/LCD, interactive and video wall. These options give you the opportunity to design a digital signage solution as creative and powerful as you want. They each offer various forms of advantageous functionality compared to the next and can be implemented into all environments.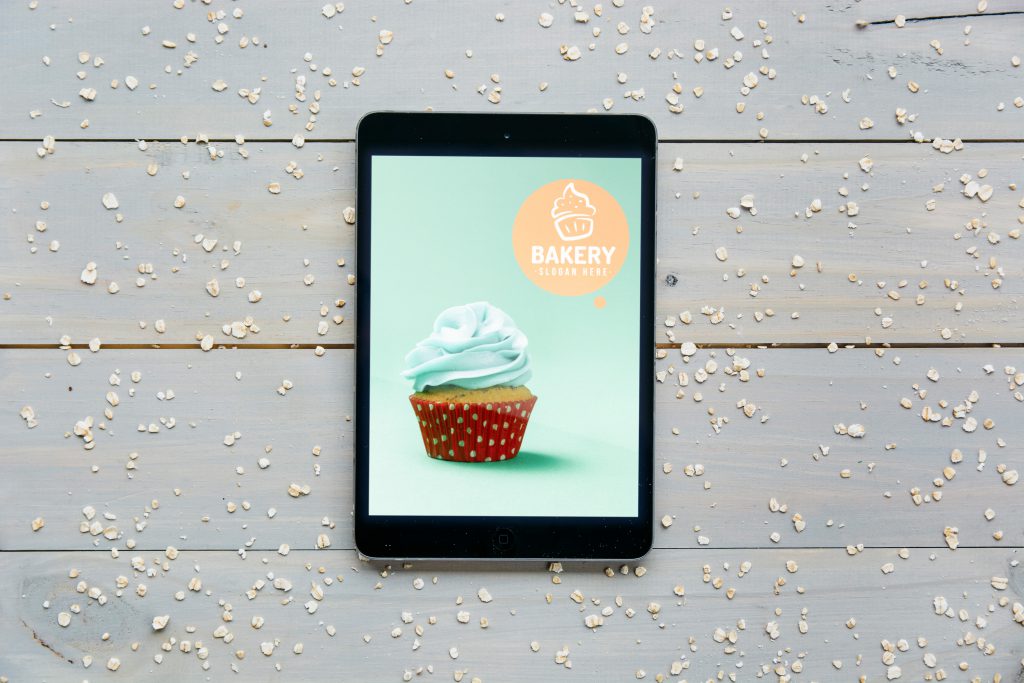 Tablets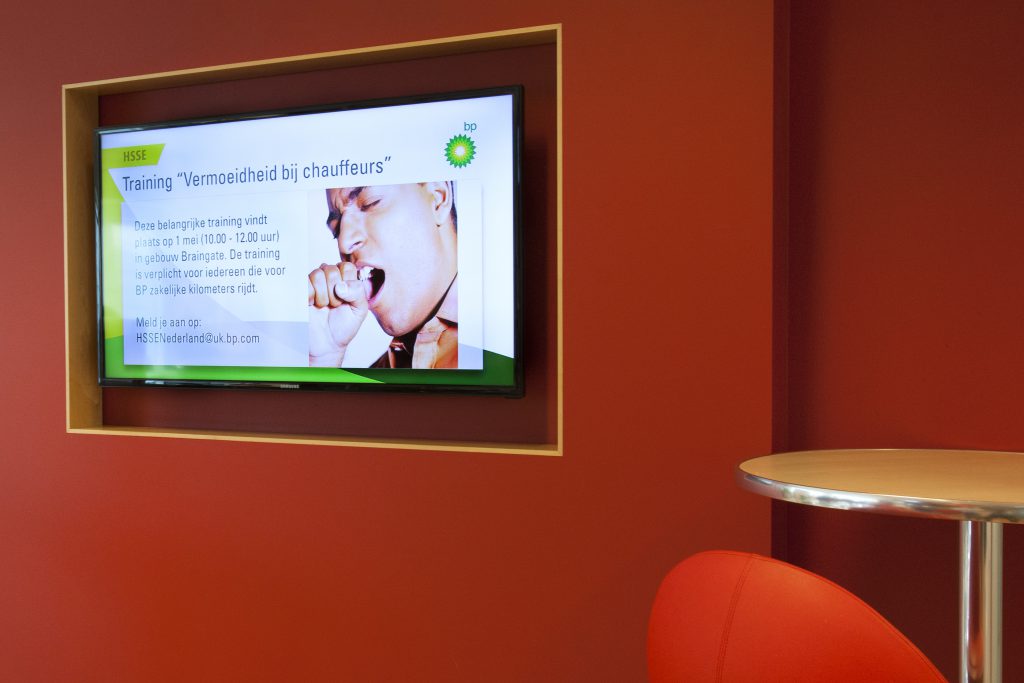 LCD/LED Displays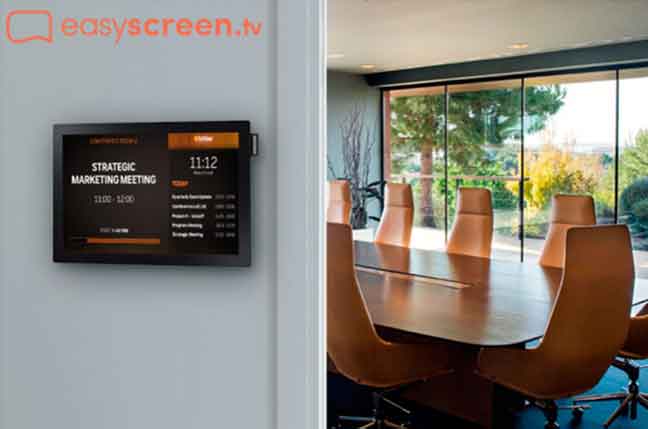 Interactive Displays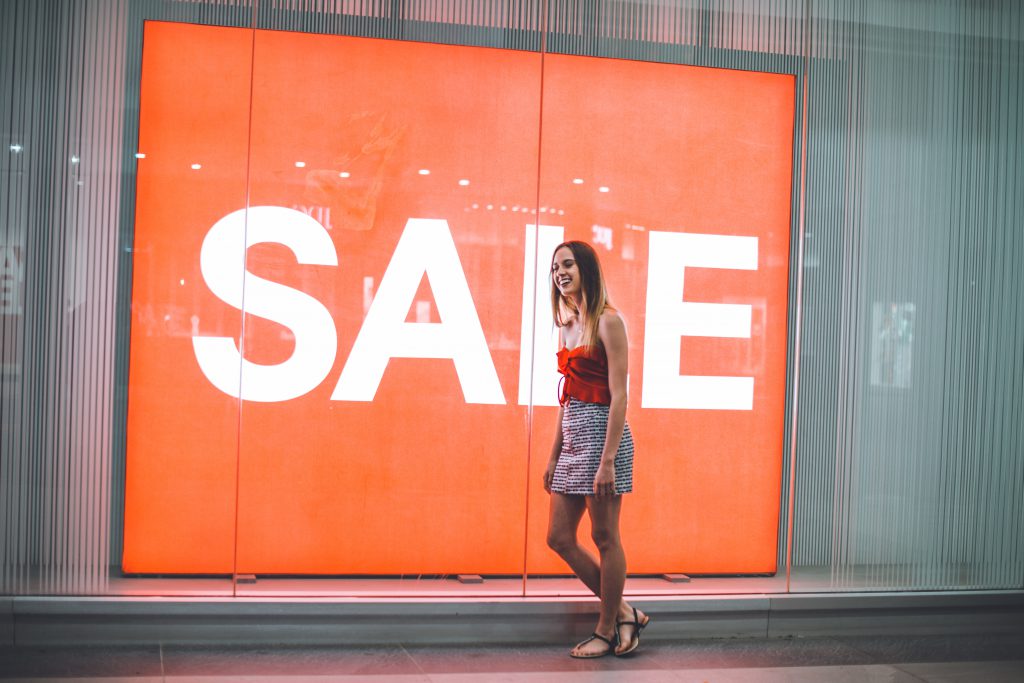 Video Walls
What's the difference between indoor and outdoor digital signage?
---
Outdoor digital signage has been custom-built to deal with the different demands and issues that putting them outdoors poses upon them. Outdoor digital signage displays have even brighter screens, internal and external protection against all weather conditions, different connectivity options and more robust security physically and against hackers.

Brightness

Weather Protection

Connectivity

Security
What is a digital signage media player?
A digital signage media player (also "digital signage player") is a physical device that connects to a digital signage display and a computer network. It receives media files from a digital signage software server, processes them and then relays them onto the display.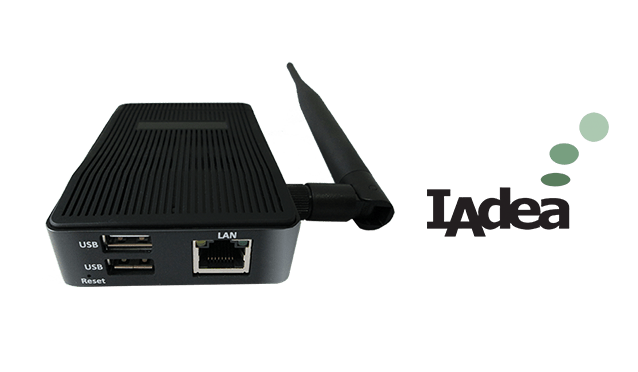 What types of digital signage media players are there?
---
The four options of a digital signage media player are to use a system on chip display, PC, Android-based media player or Chromebit. Each type uses a different operating system and has various benefits and drawbacks, so the best fit for each digital signage solution will vary.

System on Chip

PC

Android

Chromebit
How do digital signage players vary?
---
Software Compatibility




Processing Power




Operating System




Connectivity & Remote Control




Storage




Size


Durability

Multi-Screen Capabilities



What is digital signage content?
---
The content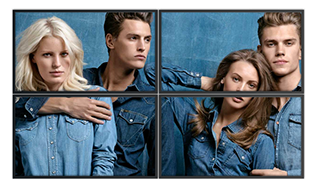 of digital signage is simply the forms of media shown on the displays, but there's a wide range of content creation and management options. All users of digital signage have unique objectives, locations and audiences, so all digital signage content is unique too.
What are the options for sourcing digital signage content?
---
You have three main options for sourcing digital signage content: creating your own, third-party advertising and news and entertainment. All of these sources will be made available to you and easy to implement when you use a SaaS digital signage company. Your digital signage will be able to use and schedule all three.
What types of content can you create for digital signage?
---
Digital signage content can be basic, and frequently is. It doesn't have to be hugely complex to be effective, but gives the opportunity to be. Dynamic digital signage content attracts more attention, shows more information, creates more opportunities and can personalise the experience of your audience. The best results and ROI from digital signage will come from displays that bring together images, videos, animations and XML live feeds.
How is HTML5 being used for digital signage content?
---
Animations are created using After Effects or HTML5, depending on what's needed. Many digital signage companies will use After Effects because it can create the highest-quality animations.However, HTML5 has many benefits as well. HTML5 animations are ready to use immediately, unlike After Effects. When you create animations on HTML5 using a digital signage content management system (CMS), you'll be able to see how the animations will appear on your displays as you fill in the template.
HTML5 is now the most important tool being used to create the latest generation of web apps and digital signage. It provides a much needed universality for creating content that can run across all platforms. Businesses are enriching the experience of customers with faster video playback and other advanced multimedia. Additionally, HTML content is responsive to display size, so it's always fitted and a high resolution.
How does SMIL improve digital signage content?
---
There are different ways to publish digital signage content, but SMIL has become the standard. SMIL is an XML-based mark-up language designed to make it easier to define, schedule and synchronise multimedia (audio, video, text, graphics, dynamic HTML5-based content) into a timeline and to organise screen layout – the building blocks of a digital signage solution.
This means that no matter whether you are using static content, dynamic content or both, you can easily aggregate them and coordinate their timing, thus creating the best possible digital signage content and playlist.
What is digital signage software?
---
The software involved in digital signage is related to controlling your content. A content management system will take care of the content at all stages, from creation to media player playback, making it easy to organise and adjust your content at all times from a single platform.The best digital signage software will come as part of a service from a digital signage company and is known as a 'Content Management System' (CMS). This keeps it simple to use digital signage and makes your content effective.
Why is it important to use CMS software?
---
A 'Content Management System' platform allows its usersto add and remove content from databases, manage media players,create playlists and schedulesand send content to media playersin a quick, simple and effective manner.
By using a CMS, you'll get lower costs, easier usability and access to more features, including:
Creation Templates: Supplies content templates that can be customized to match your specific industry and objectives




Remote management: Makes changes without needing to manually access them




Network monitoring: Checks the network status of all your devices to quickly report any downtime and fix issues




User Control: Allows different levels of accessibility and power to different users




Scalability: Gives freedom to expand with more displays and content, as itallows them all to be controlled from a single platform



How is digital signage installed?
---
Your digital signage solution will have two types of hardware devices: displays and media players. These devices will be installed in various spots across your location (or locations). There's lots of options for how and where to install these devices, but there's also plenty of limitations too.A thorough examination should be conducted early, so your solution's dynamics, hardware and scale can be designed around what your space allows. And all of this needs to be done with your chosen objectives in mind.
What are some common problems that affect digital signage installation?
---
There are five key factors that will put limitations on the placement of your digital signage:

Media Players

Connectivity

Electrics

Visibility

Security
What is a digital signage solution?
---
A digital signage solution is a network of processes, content, hardware devices and software connected to bring the digital world to offline spaces.
The tangible elements include media players and displays, while the intangible can include objectives and content schedules. A solution brings them into unison to create the best results.
How do you ensure your digital signage solution is effective?
---
You need to plan a solution's implementation with a step-by-step strategy:
1. Set measurable objectives

2. Define your target audience

3. Create engaging content

4. Plan locations and installation

5.

Design a content schedule

6. Choose supportive hardware

7. Review your solution's success
Can one company take care of all your digital signage needs?
---
One-Stop-Shop Service
Easyscreen is a one-stop-shop service, meaning we offer a full package. We supply you with all the necessary hardware, content creation and management software, and take care of installation and maintenance.
But what does that mean? Check out all of our full guides on digital signage: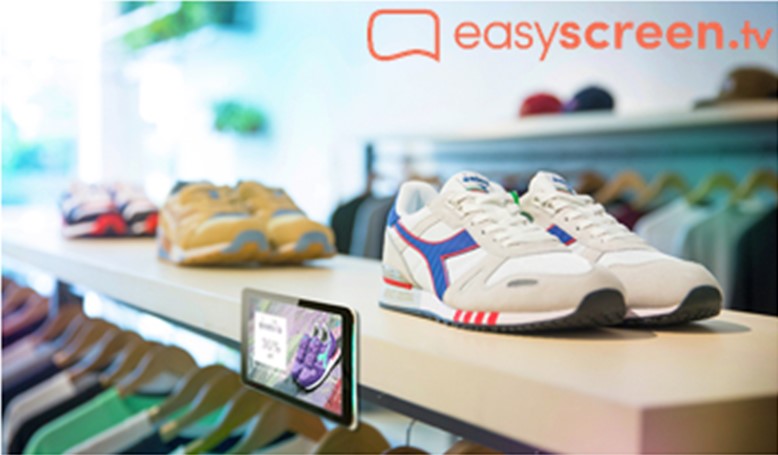 Choosing Easyscreen
If you choose to use a digital signage company to make sure you're creating the best possible content and making the most of your digital signage, then Easyscreen is here to help.
We are proud of what we've helped our customers to achieve and can do the same for you. Check out our customer stories for some inspiration.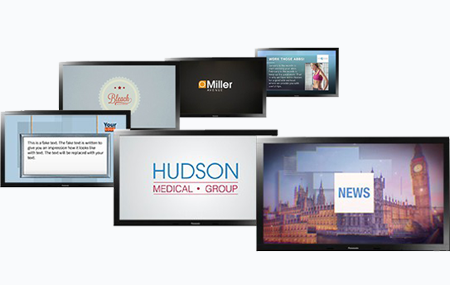 Digital signage applications
The impact and significance of digital signage is huge for our Easyscreen customers. You use a digital sign as a promotion or advertising pillar in a showroom, shop window, for product boards or on facades. With a digital display information can quickly be changed at your company entrance, canteen, meeting rooms or at your reception desk. Digital signage is suitable for small and large companies. Digital displays can be used at any location inside or outside a room. They suit every sector from health care, automotive, corporate, retail, sports to petrol stations, restaurants and shops.
WOW factor
Easyscreen gives you the WOW factor with many attractive designs and useful widgets. Choose from a wide range of options and capture the public's attention with your message via digital signage. You can quickly create visually appealing programmes by alternating your own video messages with information from news sources such as the weather report, sports news or nu.nl as well as adding your own social media channels and other YouTube videos to your playlists.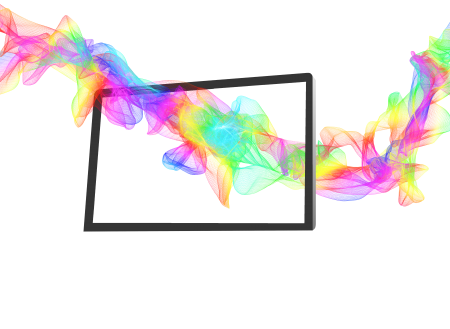 Digital signage via Easyscreen
With our attractive designs, templates, useful widgets and Easyscreen simplicity you will have created your playlist within no time at all. Our ease of editing ensures your programme is always up to date and allows you to implement changes quickly. With our digital signage you are always in control.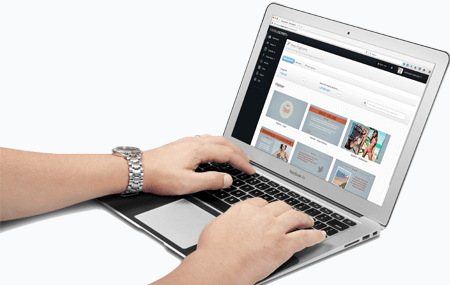 What is your definition of digital signage?
Once you've tried Easyscreen, you won't want to try another digital signage platform. Everyone has different needs, so we have a huge range of widgets, templates and links ready for you to use on our platform. We are constantly developing new options so your digital signage remains cutting edge and relevant for you. Naturally you want to present a mix of news, entertainment and information that's conveyed via your digital signage, aligns with your corporate identity and is customised to your approach.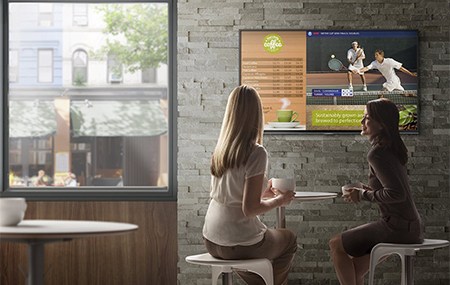 Customisation
It may be you want something different, an add-on, or specifically tailored digital signage. With our many years of experience in technology, content and design, no challenge is too big. We design attractive templates in our in-house design style. Recognisably high quality. Just ask, no request too much.
Request your free demo-account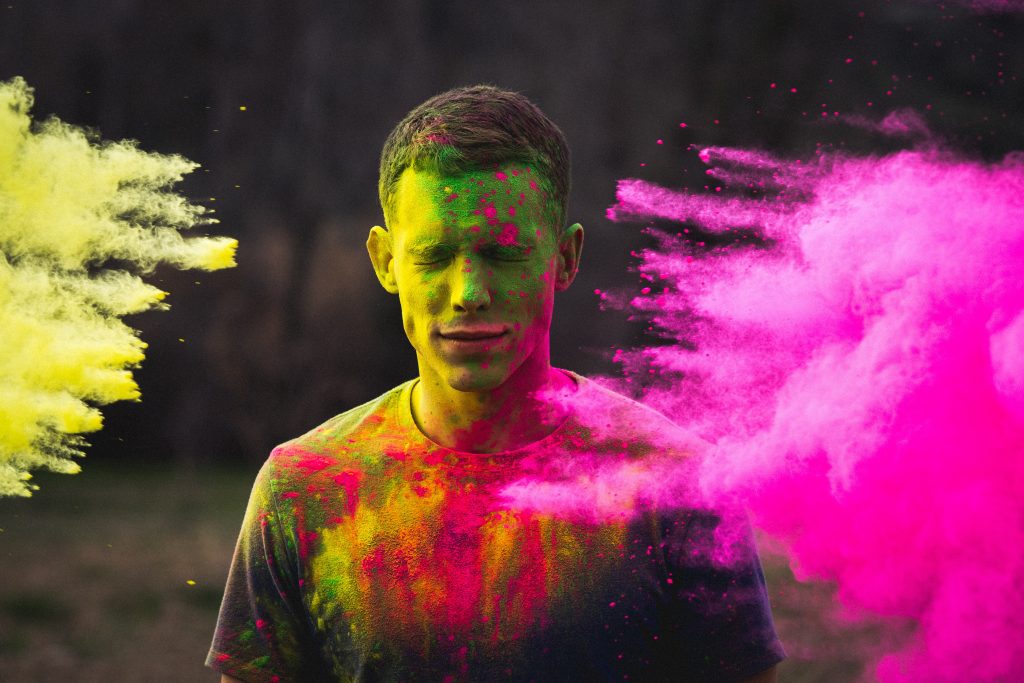 Digital signage for internal communication
Using digital signage for internal communication generates immediate results and greater engagement with your employees. Place the desired information in a visually attractive way at crowded locations, so you immediately catch the eye. Employees read the message from the screen more often and in a more relaxed way.
Examples of digital signage for internal use are:
KPIs

New product information

Internal communications

Job openings

Anniversaries and birthdays

Introduction of new employees
There is a suitable screen for every location.
Digital signage for external communication
A new collection, opening times or an appealing promotion can all be simply communicated to your audience via digital signage. Information displayed next to meeting rooms or a personal welcome to visitors are just some of the many possibilities for digital signage. In addition to informing the viewer, you can also provide entertainment to ease a wait or add value for the visitor in a queue.
A digital display is highly suitable for external displays. Digital displays in shop windows or on the facade outside are good options for showing commercials or promoting offers to the passing public. A dynamic digital sign allows the brand or organisation to give their audience a positive experience.