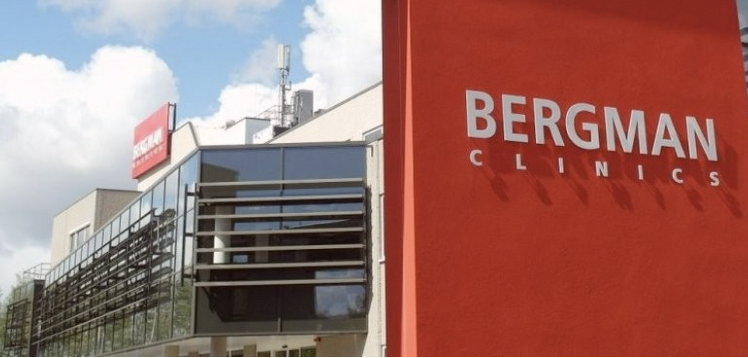 Easyscreen: the communication behind Bergman Clinics

Bergman Clinics
"By using Easyscreen narrowcasting, patiënts are more at ease."
Bergman Clinics has grown in 30 years into the largest network of focus clinics for planned medical care in The Netherlands with their brands Bergman Clinics, Bey by Bergman Clinics and Memira. In more than fifty locations Bergman welcomes more than 275.000 clients per year.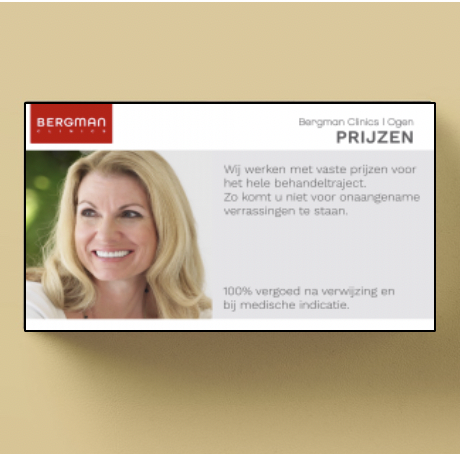 How Bergman Clinics uses Digital Signage to improve internal communication at their sites:
With Easyscreen, Bergman has their narrowcasting channel for the different focus clinics. It is used in 104 locations in The Netherlands and shows informative videos about treatments, methods, their values, but also ratings from their patiënts that are treated. This makes patiënts even more at ease and gives them trust.
Bergman Clinics has let us develop customized content in their branding. Because of this, there is unity in what is broadcast on all screens. The program is managed from a central point but has its playlist per location. By using their videos, company messages, and local information, it is an attractive and up-to-date program that comforts the patiënts and visitors.
Want more information about Digital Signage in clinics and hospitals?
Visit our page with all the exclusive information on how to improve your health center with Digital Signage and receive a demo version of our FREE software.
click here for more information
free