Pretty cool. Digital Signage for multiple theaters.
With Easyscreen, performances are shown automatically on the screen. No fiddling around with putting up and changing posters anymore! An ideal system and the guests are informed in the best way."
-Roosmarijn van der Beek, marketing & communications
Cool Kunst en Cultuur in Heerhugowaard is the Stage of the City; a lively and hospitable cultural center for all residents of Dijk en Waard. To enlarge the experience, Cool chose to use Easyscreen.
Easyscreen delivered a complete narrowcasting system with 20 screens to Cool Kunst en Cultuur. Next to templates that are being used for informative messages, Easyscreen also realized a unique connection with the ticket system Get – a – ticket. Future performances are automatically shown on the screens. This way Cool doesn't have to put the effort into creating the program for the screens manually. And they don't have to waste their efforts on putting up and changing posters!
Roosmarijn about the Easyscreen team:
"The Easyscreen team is always at our service – either if it is for supporting with creating content or a technical question. You are always being heard and helped professionally. It is also fun to notice that they are continuously innovating their product. A fine party with which we work together happily for 5 years already."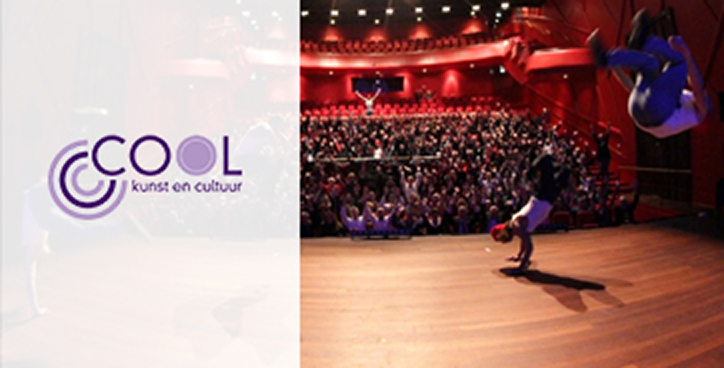 Try now our digital signage software