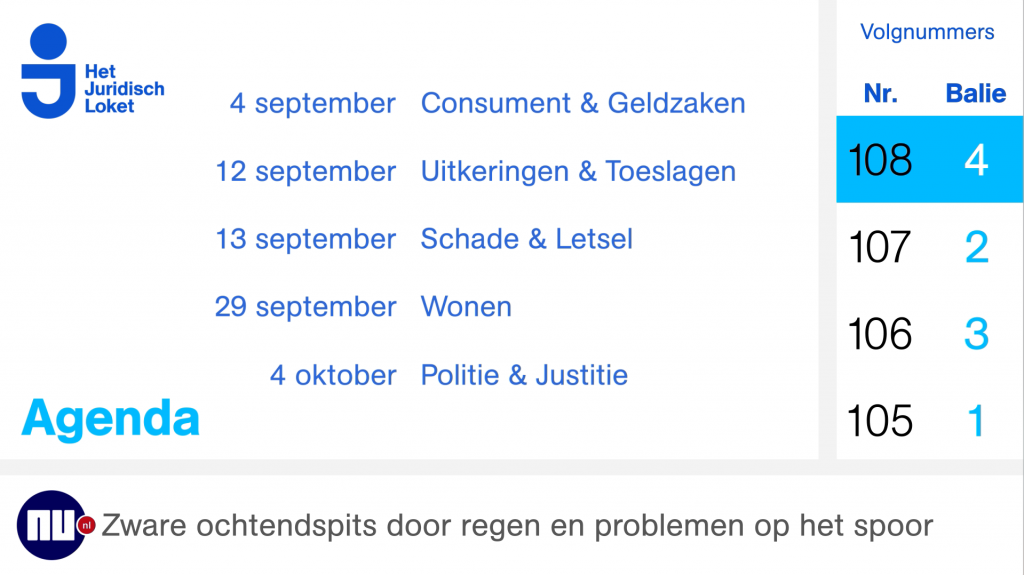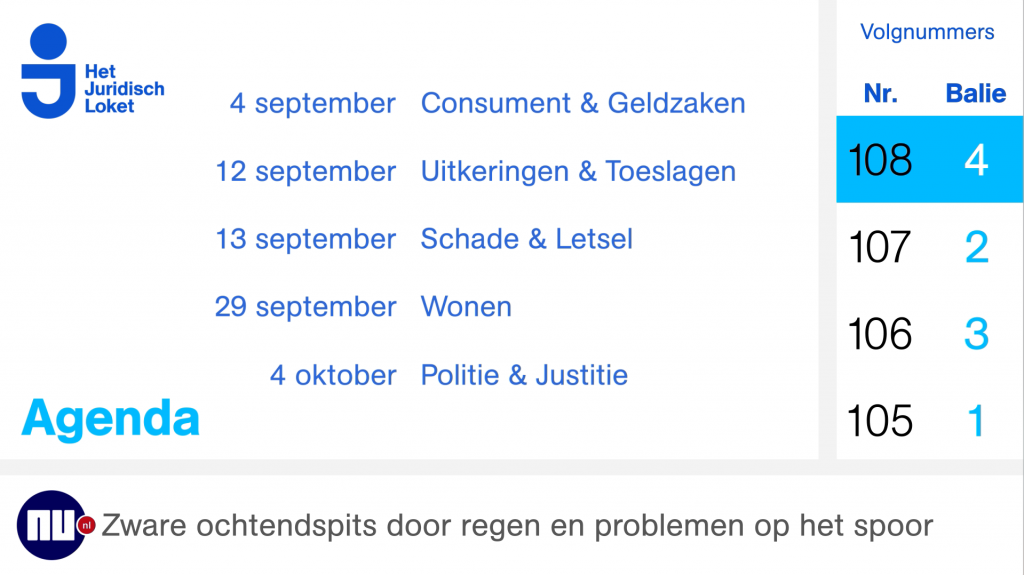 An integrated Queue Management System for 31 locations.
Juridisch Loket
"Thanks to digital signage, we provide our visitors with information while they wait for legal advice."

The Juridisch Loket stands for free legal advice via 31 offices throughout the Netherlands. To create a pleasant atmosphere and to give the waiting customer a pleasant feeling, Juridisch Loket has opted for digital signage from Easyscreen.

Each location is equipped with screens that inform the visitor about the current waiting time. Thanks to an integrated tracking number system, visitors also see when it's their turn. In addition, the screens provide the visit of news and legal tips.

Thanks to Easyscreen, the 31 locations are equipped with a total solution that puts the customer first.