Live TV
They'll experience it with you!
Interchange your digital signage with 'regular' TV
You've put together a good digital signage program, but sometimes you just want to turn on the TV. Particularly during special events such as World Cup Football or the Olympic Games. Your Easyscreen account enables you to easily switch between your digital signage program and 'regular' TV. So at any time you can follow sporting events, turn on the news or watch other relevant TV programs from your digital signage screen.
Do you want to show this full screen or within a screen layout with, for example, waiting times? Both are possible! If you have a screen layout, then on your screen where the videos normally play, that one exciting match is shown.
Included in the Full Power License*
*Advanced player needed.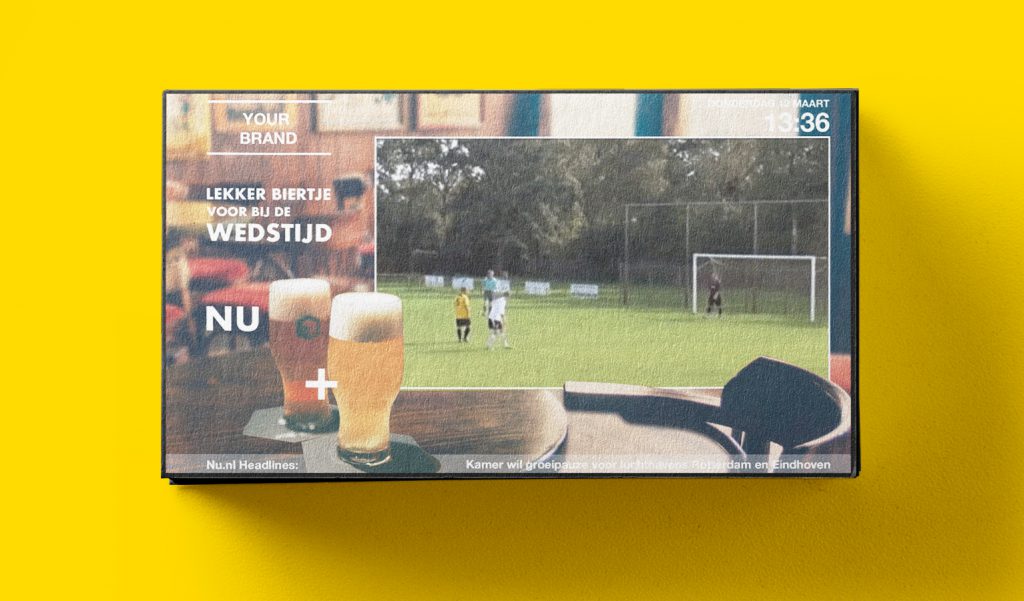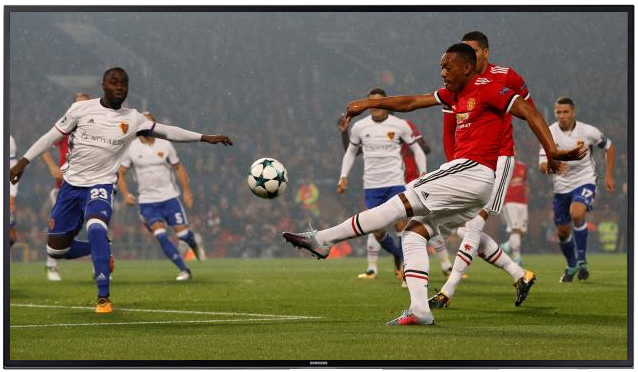 Full video
Show Live TV full screen. Ideal during important competitions. This product offers a reliable solution for hardware and content management.
Screen zones
If you have a zonal screen layout, then in the area of the screen where your videos normally play, you can broadcast important matches live.
Realtime
Watch TV in realtime
Segment
Handy for sports shops, sports bars, sports clubs and for waiting areas
Ambience
Lift the atmosphere of an event
Control
At any moment in time you're in full control of every location
Hardware
Only suitable for XMP 6400
Duration
Customers spend more time at your location
TV
Only suitable for TVs with HDMI input
Digital signage applications