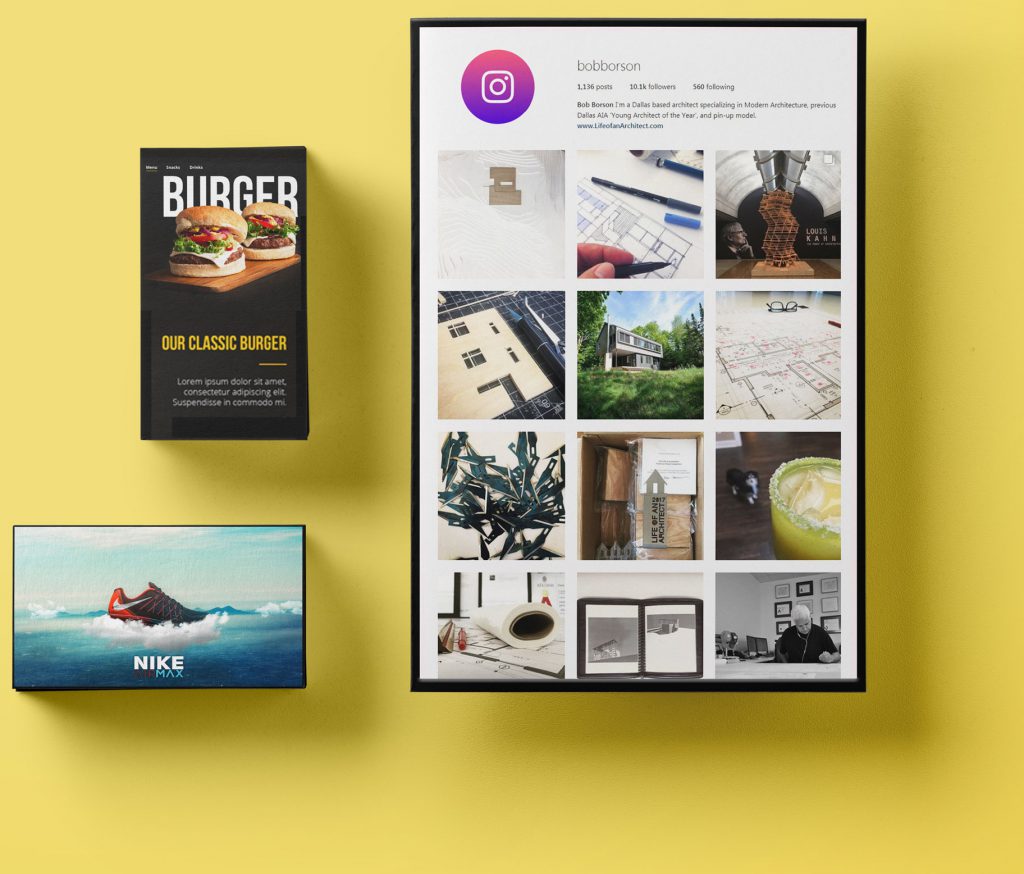 Digital Signage Displays: The whole story
No matter whether you're a university, office, shop or hospital, you need digital signage. These days it is the best way to inform, entertain and engage target groups with your brand, service, product or organization. But first let's take a step back to the hardware. What about the displays? Below we talk about their placement, type and size.
Where do you put a digital signage display?
Narrowcasting works. And it works better the more often the displays are seen. Therefore you'll need to keep the following tips in mind.
To begin with, the lines of sight must not be blocked. Make sure you place plants and furniture in such a way that they do not get in the way. In addition, it is smart to place the screens at painting height. This way your digital signage stands out in a natural way. Customers and visitors literally cannot ignore your content, which means that they immediately experience the benefits.
Finally: pay attention to sunlight. The sun should not shine directly on your screens. Is this inevitable? Then you need outdoor displays with more brighter screens.
What type of digital signage display do you need?
Es muy recomendable que no uses un televisor regular. No son lo suficientemente claros y no pueden sobrevivir si se usan 24/7 o incluso 16 horas al día. La calidad de imagen y color se deterioraría muy rápidamente. La última generación de pantallas LED comerciales está diseñada para esa tarea y tiene una esperanza de vida de más de 50,000 horas. A menudo están equipados con ventiladores adicionales y otras medidas de enfriamiento porque un incendio es, por supuesto, lo último que quiere y es un verdadero peligro con los televisores normales. Las pantallas comerciales son superiores en valor, robustez y capacidad de respuesta. También vienen con una garantía de tres años en el sitio.
How big do you need your displays to be?
There is absolute answer to how a display should be. A 55-inch screen in your living room is rather dominant, but in a store or a company it can seem a bit too small. There are all kinds of rules to determine the correct size of a display and the correct viewing distance. You then have exceptions to those rules. This is probably an issue that is best discussed with an expert on location, who will want to know the following:
Are you going to mainly show text or video?
Are you going to show the content on the whole screen or in segments?
How small is the smallest part of the content?
Is the audience going to be sitting, standing or walking?
Is the display going to be inside or outside?

Is the objective to entertain, promote or inform?

How many screens do you want and how does that number compare to your budget?
Do you want to talk to us about screens?
You can visit us, send us an email or talk to us by phone. We are always happy to talk. Contact us from here.
Or you can read our ultimate guide to digital signage displays.
Easyscreen: One-stop-shop Narrowcasting Software

Here at Easyscreen we are a one-stop-shop, so we can help you every step of the way. We can provide you with your digital signage displays and media players, but also much more. We supply you with our platform's content creation and management software and then take care of installation and maintenance. Want to know more about digital signage? Read our full guide to digital signage
Free Digital Signage Software Demo
We are confident that your company will experience the benefits of digital signage with our software and help, just like our other customers across many industries already do. That's why we offer a free trial.