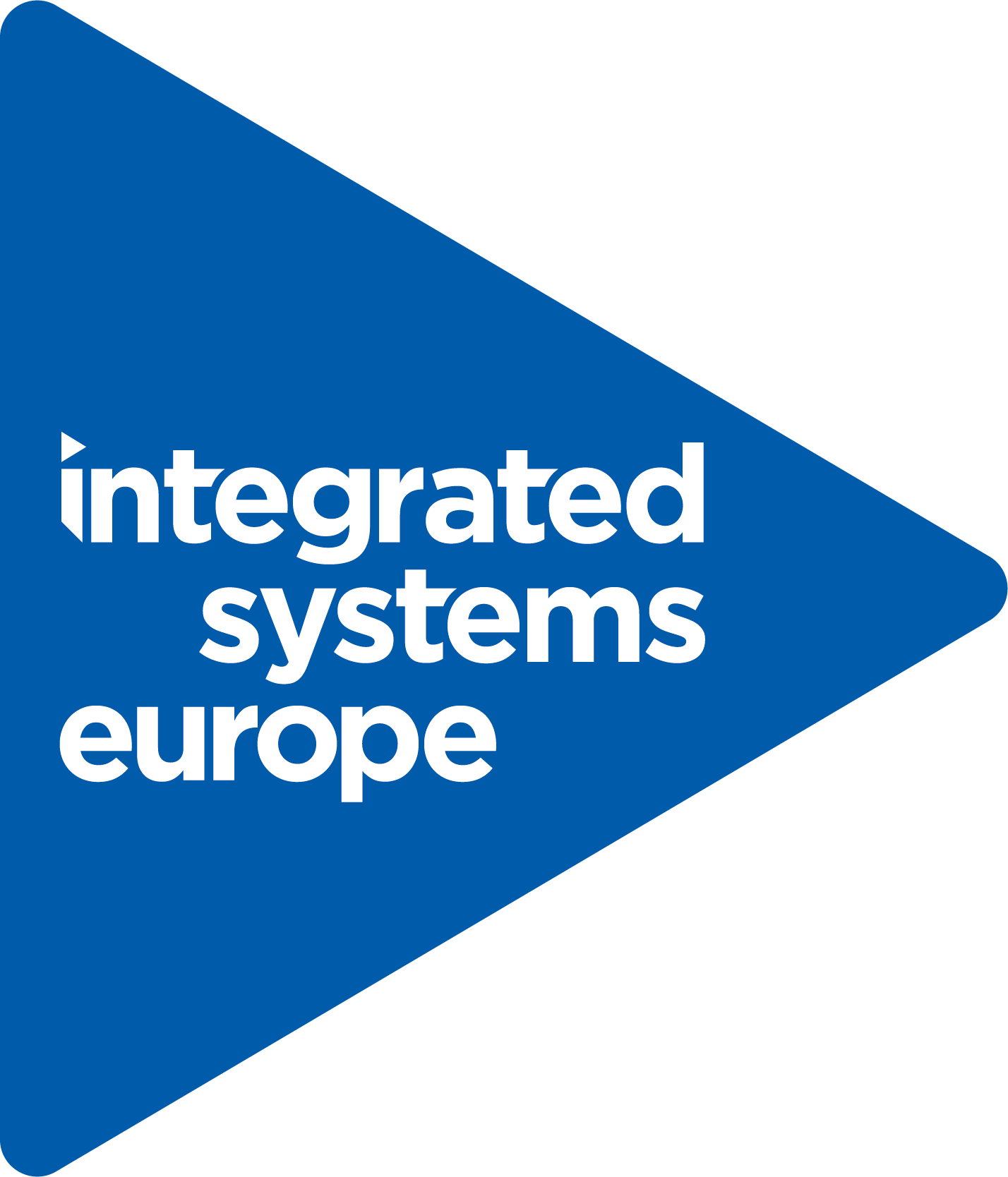 Our Design and Tech teams visited ISE in February to discover the latest exciting digital signage trends and developments in. Here's what we thought.
Digital signage is coming to more and more places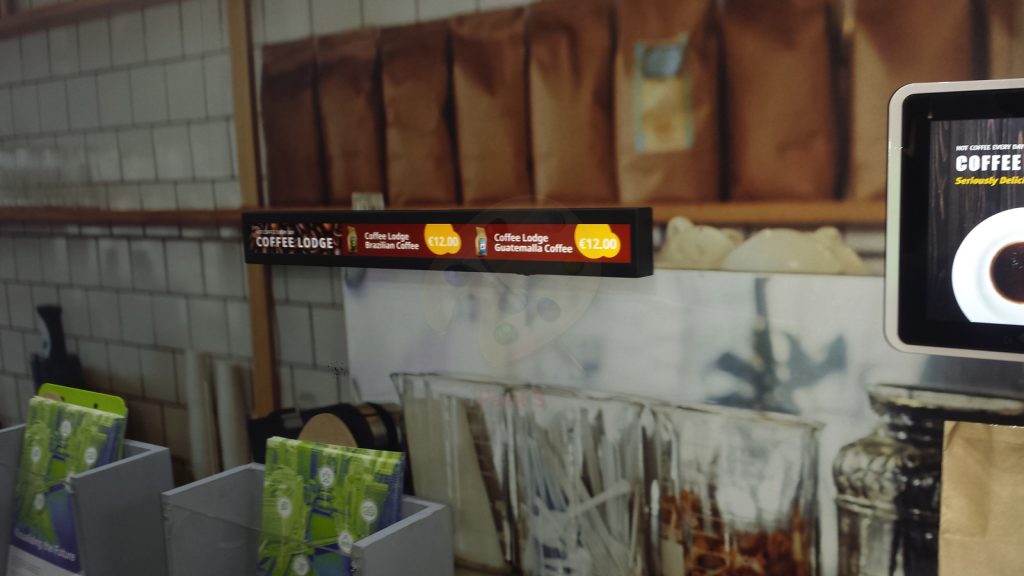 While previously there was only a single screen that was hung behind the cash register, there are now screens appearing throughout stores. New technologies make LCD and LED screens available in different sizes and aspect ratios, which provides lots more options. For example, you can now opt for stretched screens with an aspect ratio of 16: 1 (a standard screen is 16:9). Screens are getting longer without getting equally wider.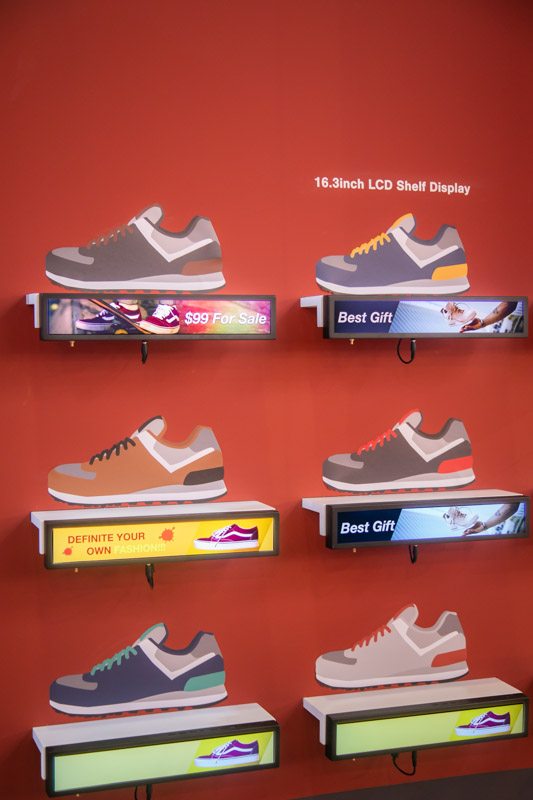 With the arrival of more shapes and sizes, more applications of digital signage are possible. Small, unused places can now be provided with a screen. Stores can mount displays on shelves to attract extra attention to the product. Or extra long displays can be mounted onto pillars to welcome visitors (and also to brighten up the pillars themselves).
While LCD screens are limited by their available aspect ratios, LED screens can be configured into all kinds of formats, making even the widest applications possible. How cool would it be to completely cover a counter with LED screens? Or make a floor from LED screens! The latest digital signage trends are very exciting!

Interactivity
We also saw some new digital signage trends regarding interactivity through RFID / NFC. When your products provide a wireless RFID chip, the media player is now able to recognize the products. When a product is held in front of a screen or player, the player recognizes the product and the relevant product information can be displayed on the screen.
You can also program triggers so that something happens on the screen when motion is detected (for example, a customer is standing in front of a screen) or when a product is detected. This is a great way to attract the customer's attention.
Easyscreen: One-stop-shop Narrowcasting Software

Here at Easyscreen, we are a one-stop-shop. So we can help you every step of the way. We can provide you with your digital signage displays and media players, but also much more. We supply you with our platform's content creation and management software and then take care of installation and maintenance. Want to know more about digital signage? Read our full guide to digital signage
Free Digital Signage Software Demo
We are confident that your company will experience the benefits of digital signage with our software and help, just like our other customers across many industries already do. That's why we offer a free trial.